India News
Liquor was not given at midnight, then both sons of DIG beat the contractor with friends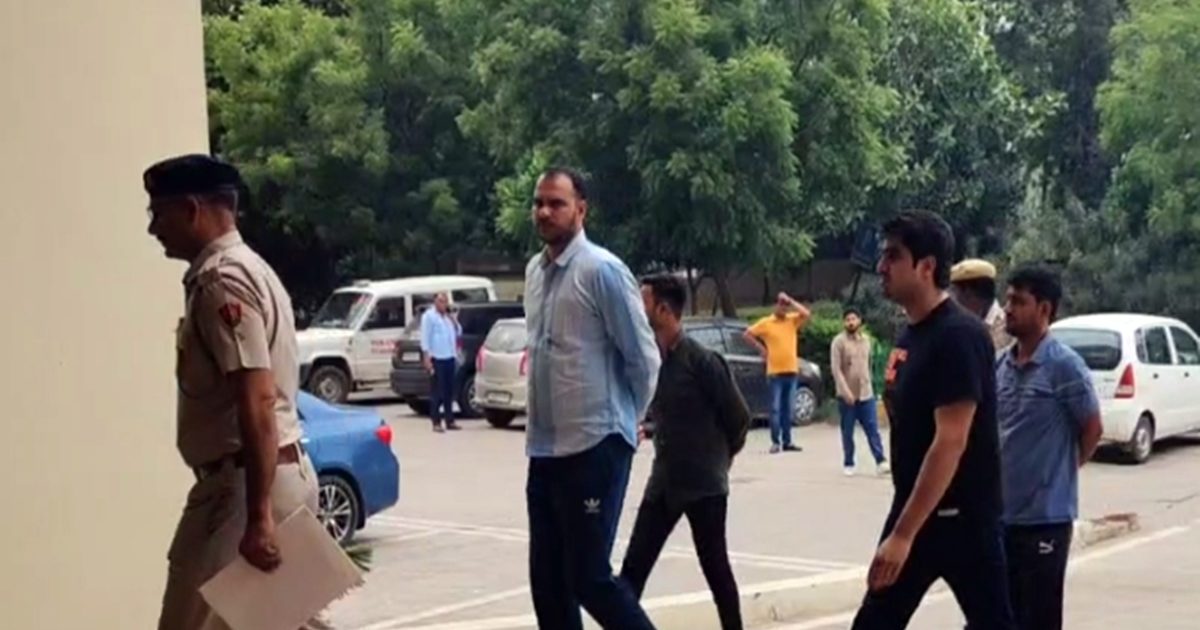 Gurugram, In Gurgaon, Haryana, the sons of the DIG, who were angry because of non-availability of liquor, created a ruckus outside the contract. The case is of Sector 62 area late Saturday night. Liquor shops named RN Vines were being closed at 12 o'clock in the night. Only then DIG's son reached there and asked for liquor. But since the contract was closed, the seller refused to give liquor.
The DIG's sons got annoyed with this and together with their colleagues, they started beating the contract workers with sticks. The complaint of the matter was given to the police and Gurugram police reached the spot. Later the police arrested both the accused Vishal Dhankhar and Navdeep Dhankhar and two other youths, where they were produced before DCP South and released on bail after a warning.
It is being told that the sons of DIG misbehaved with the Station House Officer of Sector 65 and his team who reached the spot. According to eyewitnesses, drunken youths were beating up the contract worker, so a complaint was made to the police. The police also came to the spot and tried to control the situation, but the youths misbehaved with the Station House Officer of Sector 65 and his team. Seeing all the efforts failing, more police force was called from the police station and DIG's son Vishal, Navdeep and two other associates Karan and Iru Kumar were arrested for creating ruckus and bullying.
Actually DIG is posted in Haryana only and lives with his family in Sector 43 of Gurugram. According to the investigating officer of the case, one son of IPS is working and the other is studying.. However, today all the four accused were produced before DCP South and they were granted bail.
,
Tags: Haryana News Today, Haryana Police
FIRST PUBLISHED : June 05, 2023, 09:20 IST