India News
Lumpy Disease: Rajasthan most affected by Lumpy virus, thousands of cows have died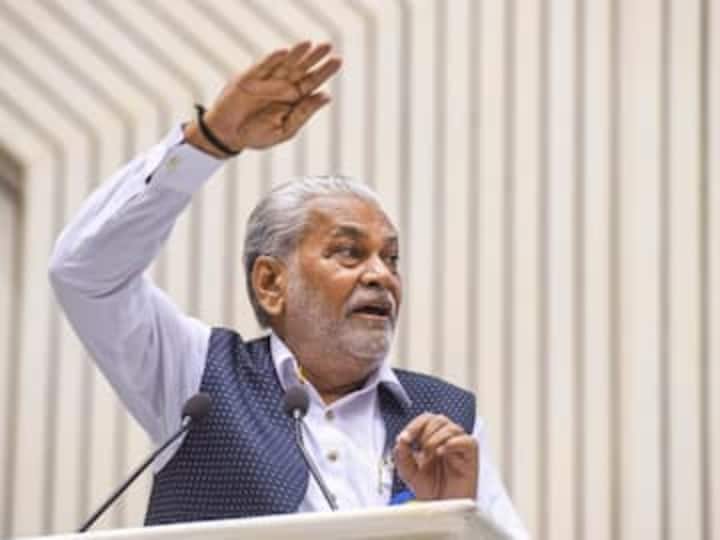 Lumpy Skin Disease: After Corona and Monkeypox, now Lumpy Skin Disease has come. It is spreading in different districts of the country. Union Animal Husbandry Minister Purushottam Rupala ( Parshottam Rupala) told on Saturday that Rajasthan is most affected by Lumpy. 11 districts of the state are seriously affected. Giving a warning, the Union Minister said that do not drink milk of cows affected by lumpi disease. Keep any cow which shows signs of lumpi separately. The Center and the Gehlot government of Rajasthan are working together to stop the lumpy disease spreading in cattle. Hope we will be able to stop it soon. The efforts of the Gehlot government are also satisfactory.
Union Minister Purushottam Rupala held a meeting with various ministers and officials of the Rajasthan government in Jaipur on Saturday to prevent lumpi disease. Talking to reporters after the meeting, he said, 'Efforts are being made with full capacity to prevent the spread of the virus-borne disease. Animals that got infected should be kept in isolation. He also asked for vaccination of healthy animals. Union Minister Purushottam Rupala informed that to avoid lumpi, 'Goat Pox Vaccine' is available in the market which is completely effective. Where the virus is more spread, use three ml dose. Dosage one ml to animals in less infected areas.
What is the Rajasthan government doing?
Chief Minister Ashok Gehlot has appealed to Bhamashahs, donors, social workers, public representatives, personnel and all sections of the society to cooperate financially for the prevention of skin diseases spreading among the animals of the state. He further said that in this odd situation, everyone should come forward to help themselves. The money will be used for the treatment of animals, medicines, vaccinations, prevention of lumpi and transport of sick animals from one place to another. A bank account has also been opened in Jaipur at the behest of Chief Minister Ashok Gehlot. Anyone who wants to give money can send it to the account number 41180075428.
Also read-
Lumpy Skin Disease: Know the symptoms of this virus and methods of prevention.
Lumpy Skin Disease: Panic of lumpy skin disease in Madhya Pradesh, Shivraj government took this step
,