India News
Manipur violence: 11763 bullets, 896 weapons, 200 bombs recovered, looted by rioting mob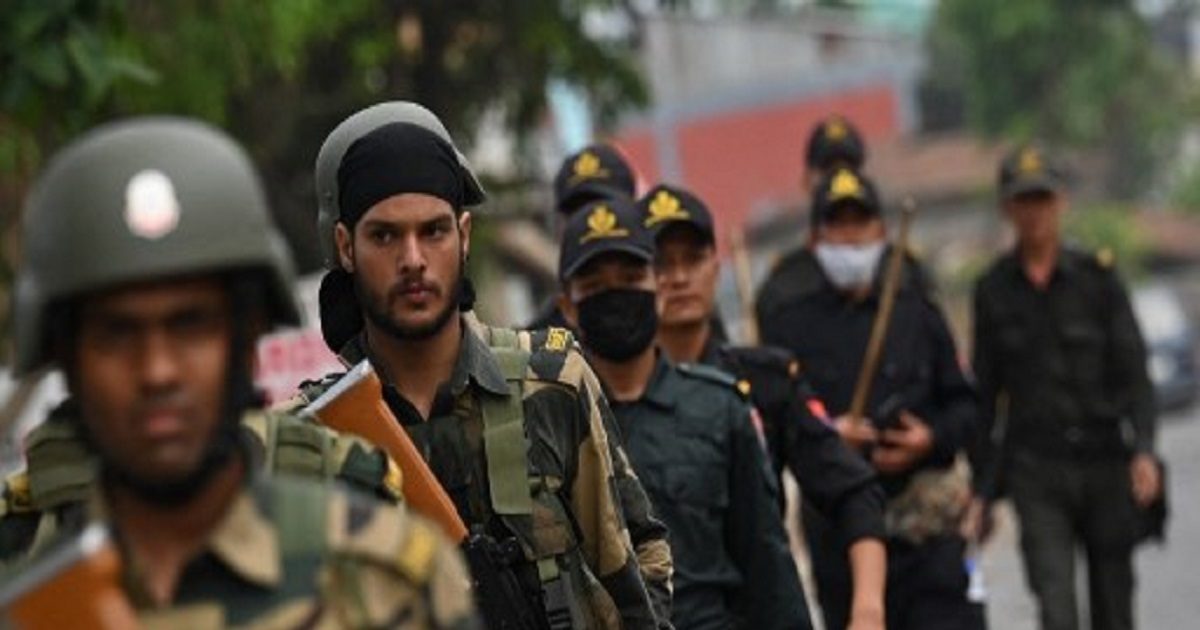 highlights
Security forces in Manipur have so far recovered 11,763 bullets, 896 arms and 200 bombs.
A search operation is on to recover the stolen weapons.
At least 500,000 rounds of ammunition and about 3,500 weapons are feared to have been stolen.
Imphal. Security forces have so far recovered 11,763 bullets, 896 weapons and 200 bombs amid the ongoing violence in Manipur for the last one month. Giving information about this, State Government's Security Advisor Kuldeep Singh said that a search operation was launched to recover the stolen weapons, about a week after the violent clashes between the two communities started in the state last month. However, there is no official estimate of the quantity of weapons stolen in the state. Yet officials had previously said that at least 500,000 rounds of ammunition and about 3,500 weapons, including grenades and mortars, had been stolen in the riot-hit state.
According to a report in 'Hindustan Times', local residents started depositing back the stolen weapons about a week ago following an appeal by Union Home Minister Amit Shah on June 1. Who visited the tense state for four days after last month's violence, to take forward efforts to defuse tensions and broker a settlement between the warring groups. Officials said 144 weapons were recovered between then and June 8, while 750 weapons were recovered before Shah's visit. Senior officials of the Manipur administration said they were confident of recovering a major chunk of the stolen weapons. The riotous crowd that went with them on a large scale.
Manipur violence: Automatic weapons and mortars found in large quantities in the action of army and security forces, operation continues
However, officials warned that the entire exercise would take time, as violence between the two main conflicting communities, the Kuki and the Meitei, is still ongoing. Another official said that the army's recovery efforts were carried out according to technical information as well as intelligence received from informers. A search operation is conducted in any pocket after receiving intelligence. It is not that every house is investigated. Significantly, since May 3, ethnic conflict is going on mainly between Meitei and Kuki communities in this northeastern state. At least 105 people have been killed, over 300 injured and nearly 40,000 displaced in the violence so far.
,
Tags: amit shah, How many death in manipur violence, Manipur violence, Manipur violence update
FIRST PUBLISHED : June 10, 2023, 07:19 IST