India News
Manipur Violence: Home Minister Amit Shah arrives in Imphal, late night meeting with top officials including CM Biren Singh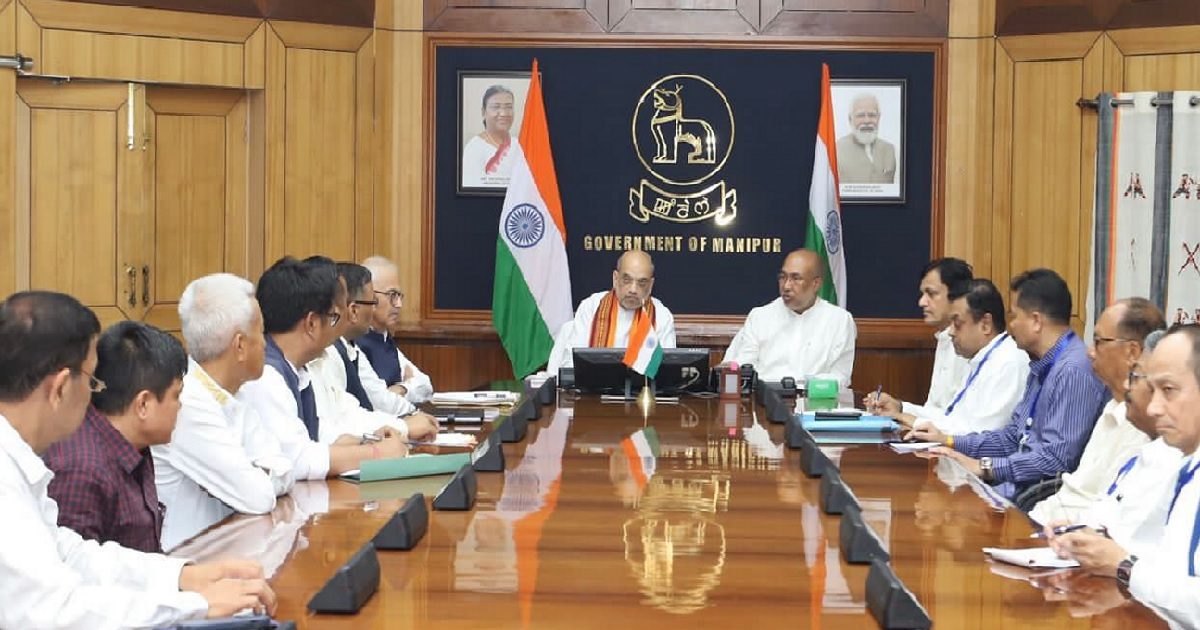 Imphal. Union Home Minister Amit Shah reached Manipur's capital Imphal on Monday night on a four-day visit. Here, Home Minister Shah was seen in action mode as soon as he landed at Imphal airport in a special plane. He held a meeting with Manipur Chief Minister N Biren Singh and state ministers, senior leaders and officials on Monday night to take stock of the situation and discuss further steps to restore normalcy in the area.
Sources said that Amit Shah may hold several rounds of meetings on Tuesday to assess the situation and chalk out a plan to restore normalcy. He can also address a press conference on Wednesday and announce steps to control the ongoing violence in the state. Security sources told that he can return from Imphal on Thursday morning.
Poster-banners welcoming Amit Shah seen in Manipur
Meanwhile, both the majority Meitei and minority Kuki communities have put up posters and banners on the roads of Imphal and several other districts to welcome Amit Shah. Sources said that many civil organizations have also issued messages to welcome the Home Minister.
An organization named Coordinating Committee on Manipur Integrity (Kokomi) said, 'We have come to know that the Honorable Home Minister of India is coming to Manipur. Kokomi considers this a very positive step towards restoring peace in the kingdom. Kokomi believes that under the able leadership of Shah, the people of Manipur are waiting for peace and normalcy to be restored in the state.
read this also- Manipur violence: Army caught 25 miscreants armed with dangerous weapons, ammunition also recovered

The United People's Front and Kuki National Organisation, which work for the welfare of the Kuki Jo community in Manipur, said the visit of the Union Home Minister is a positive initiative. Both organizations said, 'This visit has created a sense of security among the Kuki Jo tribals. We are waiting for his steps and instructions to end this ongoing ethnic conflict between the two communities.
This is Amit Shah's first visit to the state since caste violence broke out in Manipur. Over 75 people were killed in caste clashes in Manipur after the Meitei community organized a 'Tribal Solidarity March' in the hill districts to protest their demand for Scheduled Tribe (ST) status.
,
Tags: Home Minister Amit Shah, Manipur violence
FIRST PUBLISHED : May 30, 2023, 00:33 IST