India News
Manipur Violence: People suffering, petrol Rs 200, medicine shortage, cashless ATM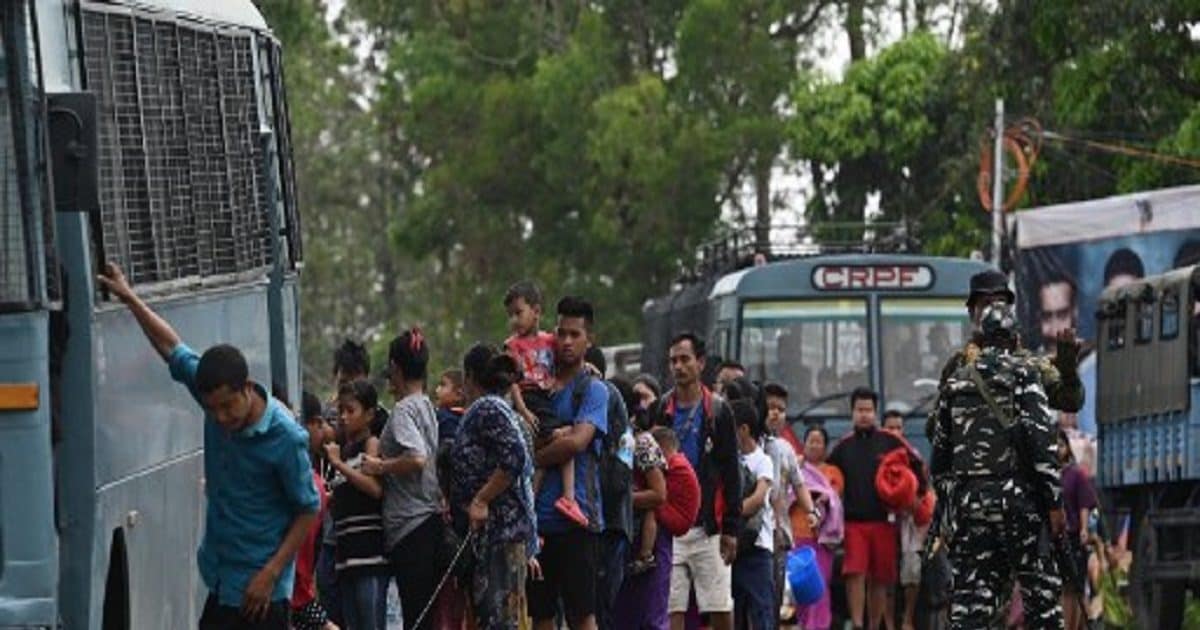 New Delhi. The general public is now bearing the brunt of the ongoing violence between the Meitei and Kuki communities in Manipur for the last one month. Due to the block of National Highway No. 2, there has been a severe shortage of everyday items in the Imphal Valley and their prices have skyrocketed. Every person of the state is getting crushed in this fight of both the sides. ATMs have run out of cash due to the closure of banks. One can only imagine the sufferings of the people living in such a situation, where petrol pumps have run out of oil and petrol is being sold at Rs 200 a liter in the black market.
According to a report in 'India Today', not only petrol but also there was a huge shortage of essential drugs in Manipur. Shops open every day for a few hours during curfew relaxation. Due to the violence in Manipur, the people of Imphal Valley have to struggle a lot to run their daily life, which is virtually cut off from the rest of the country due to the highway blockade. About a month back, on May 3 in Manipur, the All Tribal Students' Union, Manipur (ATSUM) held a protest rally against the demand to include the Meitei community in the Scheduled Tribes (ST). After which violence broke out between the Meitei and Kuki communities.
According to statistics, due to this, both the communities have suffered a lot. According to the state government figures, the death toll in the month-long violence has risen to 98 and the number of injured to 310. People from both the communities have been forced to leave their homes and take shelter in various relief camps including in Manipur or in cities like Delhi, Dimapur and Guwahati. Internet connection has been suspended in this hill state for a month. Sporadic violence continues in various areas of Manipur. Still some things are needed to run life. The scarcity of such items is one of the major setbacks caused by the violence.
The prices of essential commodities doubled overnight in Manipur as National Highway No. 2 was closed and goods trucks were prevented from entering the capital Imphal. The average price of rice in Manipur increased from Rs 30 earlier to Rs 60 per kg. The cost of vegetables has also been affected. Onion, which was earlier Rs 35 per kg, is now Rs 70 and the price of potato has increased from Rs 15 to Rs 40. The price of eggs has now increased from Rs 6 per piece to Rs 10 per piece. Refined oil has also become expensive. Increasing from the old price of Rs 220 per liter, it is being sold up to about Rs 250 and Rs 280.
,
Tags: How many death in manipur violence, Manipur violence, Manipur violence update
FIRST PUBLISHED : June 05, 2023, 07:16 IST