India News
MCD Election 2022 Exit Poll: AAP's victory in Municipal Corporation of Delhi, know BJP-Congress in exit poll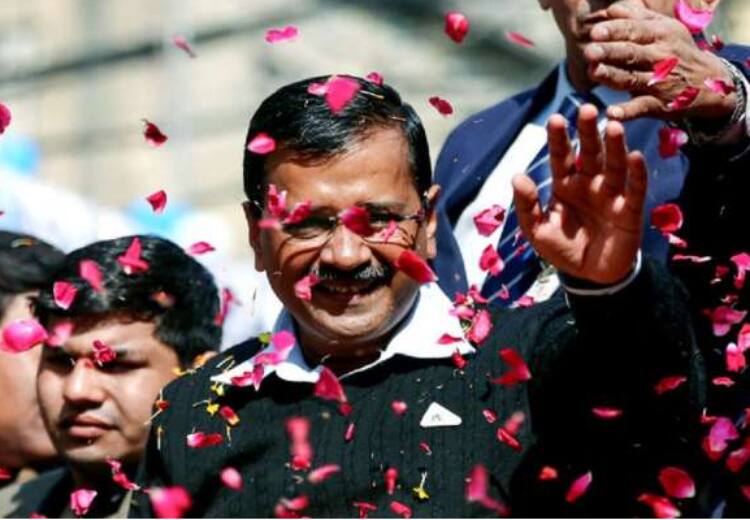 MCD Exit Poll 2022: Voting for the Municipal Corporation elections in Delhi has been completed on 4th December. This time the turnout was less and only 50 percent of the voters reached the polling booth. This is about 3% less than last time. This time 50.47% polling took place in the capital. At the same time, earlier in the year 2017, there was 53.55% polling.
Please tell that this time a total of 1349 candidates were in the fray in 250 wards. Political parties spread propaganda fiercely. Aam Aadmi Party and BJP were face to face. During the public relations, a dispute was also seen between the workers of both the parties. Now the fate of candidates of all parties is packed in EVM. Political parties are shouting their own victory. In the midst of all this, let us remind you that the results of the elections will come on December 7.
According to the exit polls coming before the election results, the Aam Aadmi Party is seen waving the flag. According to the exit polls, the door of BJP's fate seems to be closing. At the same time, the condition of the Congress is said to be very bad.
According to exit poll of NewsX
News Reels
Looking at the exit poll figures, the fortunes of the Aam Aadmi Party are looking bright. According to the exit poll of NewsX, AAP is expected to get 150 to 175 seats. Whereas BJP can get 70-90 seats. Along with this, the Congress is seen lagging here as well. Congress seems to be getting only 4-7 seats. Let us tell you that voting has been done for a total of 250 seats in Delhi MCD.
Looking at the exit polls, it can be inferred that in this election Jhadu has done the work of wiping out other political parties. With this, the trust of the people of Delhi has been won.
read this also: MCD Election 2022 Exit Poll: Shock to BJP in Delhi, AAP's sweep, know the condition of Congress in exit poll