India News
Milk Adulteration: Identification of adulteration in milk now in just 30 seconds, IIT Madras made this unique device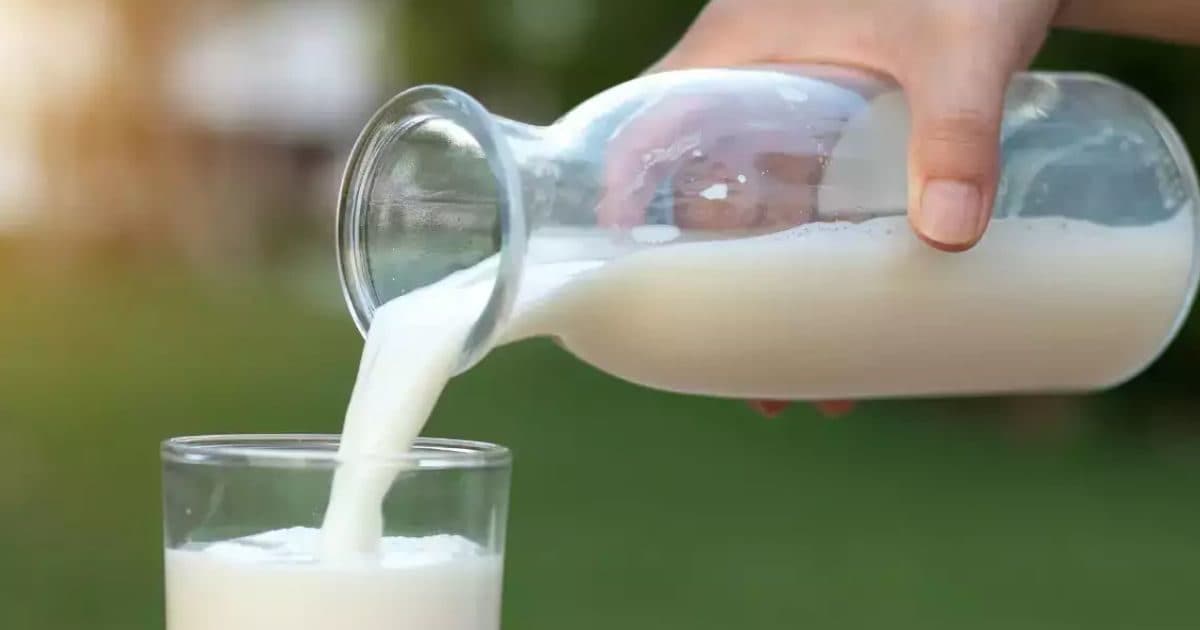 New Delhi. Researchers of the Indian Institute of Technology Madras (IIT Madras) have done a unique research to test the purity of milk. IIT Madras has invented a three-dimensional (3-D) paper-based portable device that can detect adulteration in milk within 30 seconds. According to the researchers, 'It can be tested at home and this device can detect urea, detergent, soap, starch, hydrogen peroxide, sodium-hydrogen-carbonate and salt and other adulterants in milk.' Let us tell you that the cases of adulterated milk are increasing rapidly in the country. In such a situation, common consumers can get a lot of relief from this device.
Let us tell you that milk is considered one of the healthiest beverages for all sections of the country. Vitamins, calcium, protein, phosphorus and potassium are found in plenty in it. But, there are different types of questions in people's mind regarding the purity of milk. Milk is also adulterated in the market due to less availability in many big cities including Delhi, Mumbai. The common man is not able to identify this adulteration in milk, due to which along with its negative impact on its nutritional value, people's health is also being played with.
from your city (Delhi-NCR)




If you are going to do marriage ceremony in Ghaziabad, then definitely read this news, Municipal Corporation has changed the rules




Sexual harassment of girls during fest at Delhi's Indraprasth College, DCW Swati Maliwal sent notice




Notice to vacate the bungalow to Rahul Gandhi: Digvijay Singh gave the offer, said – My house is your house…




After two years there will be an outcry for water in India? Water of 11 rivers will decrease, waste water can become an alternative, read the report




Ashiana will be able to be built near Delhi border, UP government approves housing development plan




Vande Bharat: Train ran from Ajmer to Delhi, people cheered, competition to take selfie at Jaipur Junction




Diapers can make the child sick, mothers often make these mistakes, learn from Dr. the right way to wear nappy




Four Vande Bharat Express will run from different parts of the country from April, know the route here




4 highways will be connected to Eastern Peripheral Expressway, travel to these 5 cities from Delhi-NCR will be easier, know everything




You are a liar, I am a liar: First the truth of the boy was revealed, then the wife created a ruckus, then the husband was shocked by the reality of the girl.
Adulteration in milk can be detected within just 30 seconds. (Photo courtesy: Twitter @ANI)
IIT Madras made a unique invention
In such a situation, IIT Madras has invented a portable device based on 3D paper, which can detect adulteration in milk within just 30 seconds. You can also do this test at home. In the coming days, after the approval of the government, this device can be made available to all the people. This device can detect any kind of adulterated things done in milk including urea, detergent, soap, starch, hydrogen peroxide in milk.
There will be reduction in milk adulteration
Food adulteration has become common in recent years. Even if the food item is pure, but the fear of adulteration remains even after buying it. Some people buy milk from the market and consume it, then they think whether this milk will be right and pure or not.
IIT Madras has invented a portable device based on 3D paper.
read this also: Freight will be cheaper in the country now! Modi government aims to reduce logistics cost to 9 percent by 2024
However, many methods are told to detect adulteration in milk and products made from milk, from villages to cities. For example, if you drop a few drops of milk on a smooth surface to detect the adulteration of water in milk, if the drop moves fast without leaving a mark, then water is mixed in it. On the other hand, if the milk is pure, then those drops will slowly increase and leave a white spot.
First read breaking news in Hindi News18 Hindi| Read today's latest news, live news updates, most reliable Hindi news website News18 Hindi.
Tags: Agricultural Research Institute, Delhi-NCR News, IIT Madras, milk, power consumers
FIRST PUBLISHED : March 29, 2023, 18:50 IST