India News
Modi surname from Parsis to Muslims, Marwaris to OBCs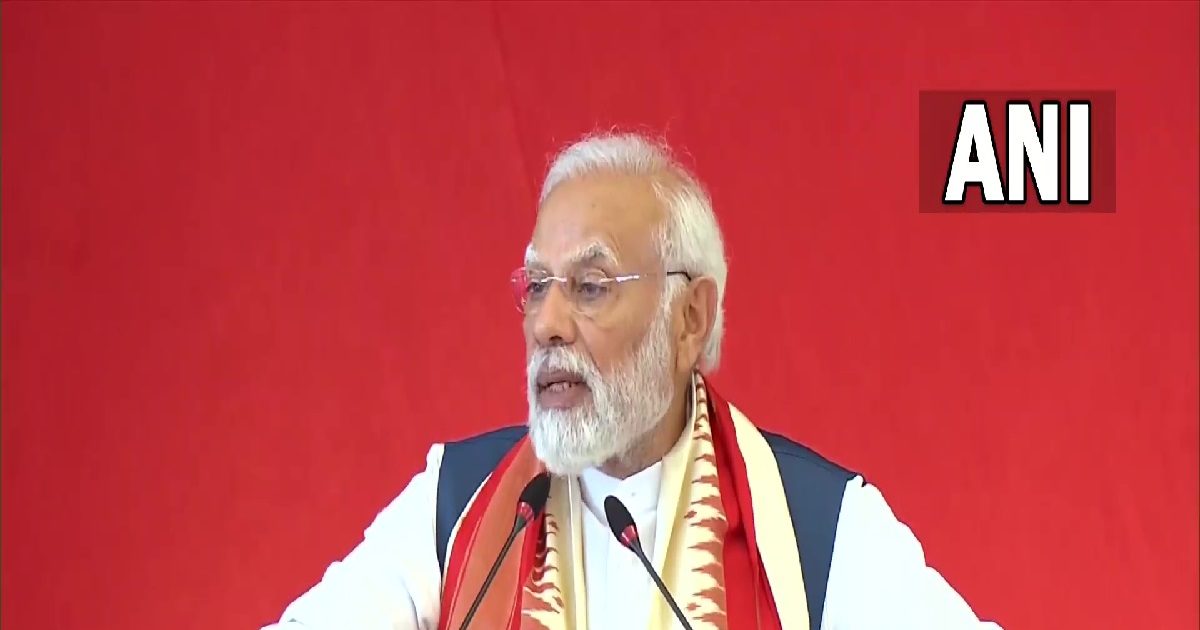 highlights
Modi surname is used by many communities across the country and people belonging to many religions across the country.
Many communities using the Modi surname are listed as separate castes in the central OBC list.
Mainly people doing small grocery business across the country were called Modi, which many have made a surname.
Surat court finds Congress leader Rahul Gandhi guilty of defamation for wrongly using caste. The court sentenced him to two years. Immediately after this, not only did Rahul Gandhi lose his membership of the Lok Sabha, but the government has also been given a notice to vacate the bungalow. BJP MLA Purnesh Modi had filed a petition in Surat court saying that Rahul had defamed the entire OBC community by using the word Modi. Although the Modi surname has been used in many religions and communities in the country.
On April 13, 2019, in a speech at an election rally in Kolar, Karnataka, Rahul Gandhi linked the names of Nirav Modi and Lalit Modi to Prime Minister Narendra Modi and asked why all thieves have Modi as their surname.
Know how the Modi surname originated. Which community or religion people use it. We will try to know that how the use of Modi surname started and who uses it. The very next day of this speech, BJP MLA Purnesh Modi filed a private complaint in the court of Chief Judicial Magistrate of Surat, saying that Rahul had insulted all those people whose surname is Modi by his speech.
Then Rahul Gandhi's lawyer Kirit Panwala said in the court, no fixed or identified community in the country is associated with the Modi surname. It is wrong by Purnesh Modi to link it only with the Modhwanik community and there is no evidence for it either. If 13 crore people in the country use the Modi surname, then all of them are not associated with any identified community.
Question – Who use Modi surname in Gujarat?
– Many people in Gujarat use this surname. But it cannot be linked to any particular community in the state. In Gujarat, this surname is mainly used by people of all the three religions, Hindu, Muslim and Parsi. Some people use it in Vaishnav i.e. Baniya, then the fishermen of Porbandar of the state also use it as a surname. Even the business community, which is considered Lohana of the state, also applies it.
MLA Purnesh Modi, who has filed a complaint against Rahul Gandhi in the court, belongs to Surat's Modhwanik community, from which his lawyer Hasmukh Lalwala comes, while Rahul's lawyer Kirit Panwala also belongs to this community.
People of Modhwanik community worship Modeshwari Mata, whose temple is near Modhera Sun Temple in Mehsana district. Narendra Modi visited this temple in October last year ahead of the Gujarat assembly elections.
According to Purnesh's lawyer Lalwala, there are 10 lakh Modhwaniks in Gujarat, they live all over the state, especially in northern and southern Gujarat.
Narendra Modi belongs to the Modh-Ghanchi (Teli) community of Gujarat. It is also included in the OBC list of the Government of India. These communities are more in some areas of Gujarat, Rajasthan and UP. PM Modi's home district Gujarat has about 06 percent of its population. There is a population of about 03 lakhs of this community in Rajasthan.
Question – Do all Modi belong to other backward castes i.e. OBC?
– No, there is no fixed or marked fixed caste in the name of Modi. Modi is not in the OBC caste which is registered in the central list of OBCs for reservation in the field of jobs and education.
There are 104 OBC castes of Gujraj in entry number 23 of the central list. The castes like Ghanchi Muslim, Teli, Modh Ghanchi, Teli-Sahu, Teli-Rathod. All these castes have traditionally been associated with oil production and their business work. The people of this community who belong to eastern Uttar Pradesh usually use Gupta or Modi surname.
There are 136 communities in the OBC list in Bihar, in which there is no Modi. Rather, he is listed as Teli in entry number 53. Bihar's well-known BJP leader Sushil Kumar Modi has separately filed a defamation petition against Rahul on this.
Teli has been registered at number 51 in 68 OBC communities of Rajasthan but there is no caste or community by the name of Modi.
Question – When were these communities added to the Central OBC list in Gujarat?
Some of these are beginnings, while the first OBC Central List was notified in 1993 following the recommendations of the Mandal Commission for reservation.
On 27 October 1999, the Muslim Ghanchi community was added to the central list of OBCs along with some other communities. Similarly, by issuing a notification on 04 April 2000, Teli, Godh Ghanchi, Teli Sahu and Teli Rathore were also kept in the Central OBC list in Gujarat. This means that the Modh Ghanchi community was included in this list only 18 months before Narendra Modi became the Chief Minister for the first time.
Question – Apart from Gujarat, where else is the Modi surname used?
– They are also used in Bihar and Uttar Pradesh, here also some castes and communities use them, which are in the central list of OBCs with separate caste names.
Question – How did the people of Teli community in Gujarat start using Modi surname?
Mahatma Gandhi was a Modh-baniya while there are some Modh-Brahmins as well, those Modh people who were engaged in the traditional business of extracting oil were called Modh-Ghanchi. In the 20th century, when the work of extracting oil started in modern mills, the people of this community started running small grocery shops. Because of this, those people started being called Modi. In fact, people running small grocery shops in Gujarat have been called Modi and are still called Modi.
Question – Is Modi surname also used in Marwaris?
– Yes, this surname is also used by Marwaris coming from Agrawal of Marwar, who belong to Agroha of Hisar, Haryana. Similarly, they are also spread in Mahendragarh of Haryana and Jhunjhunu and Sikar of Rajasthan.
Former IPL commissioner Lalit Modi's Baba Raibahadur Gujar Mal Modi settled near Meerut from Mahendragarh and then he renamed this place as Modinagar.
On the other hand, India's fugitive diamond trader Nirav Modi comes from the community of Jamnagar in Gujarat, which is traditionally considered a wealthy community associated with the diamond trade.
Question – Where does Modi belong among the Parsis?
Even among the Parsis, those people of their own religion who used to run grocery shops were called Modi. Later he started using it as a surname. In this again many earned name in different fields, it was from business to politics, including Rusi Modi, Peelu Modi, Jiwanji Jamshed Modi etc.
First read breaking news in Hindi News18 Hindi| Read today's latest news, live news updates, most reliable Hindi news website News18 Hindi.
Tags: caste politics, Lalit modi, modi, Narendra modi, Nirav Modi
FIRST PUBLISHED : March 28, 2023, 16:46 IST