India News
'Muslims messaging each other on WhatsApp, remember 2012', claims Jama Masjid Imam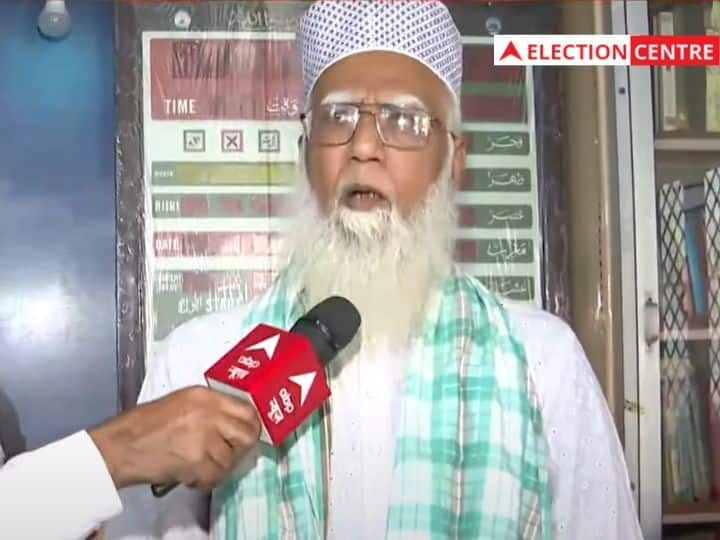 Gujarat Assembly Election 2022: Campaigning for the second and final phase of the Gujarat Assembly elections came to an end on Saturday (December 3) evening. Meanwhile, the Imam of Ahmedabad's Jama Masjid has also given a message regarding the elections. Imam Shabbir Ahmed Siddiqui in a special conversation with ABP News has somewhere asked Muslims to vote for Congress.
Imam Shabbir Ahmed Siddiqui said that Muslims are messaging each other on WhatsApp that remember 2012, in 2012 votes were divided and BJP won in Jamalpur. It is a matter in the minds of Muslims that votes should not be divided and the one who is going to win should be made to win.
"Third party will not work in Gujarat"
This time in Gujarat, the Aam Aadmi Party is also putting full force, on this the Shahi Imam of Jama Masjid said that there is no scope for a third party in Gujarat. People have come earlier also but did not leave. If you have bought enmity with Congress as well, then what will happen if you are with BJP?
Made a big claim about Owaisi
News Reels
The Imam of Jama Masjid has also made a big claim regarding AIMIM Chief Asaduddin Owaisi. Imam said that even if four-five MLAs of Asaduddin Owaisi win, what will they do in the assembly? There used to be a lot of crowd in Owaisi's rally in UP, but when the box opened, it was zero. BJP will form the government, whether they win or lose.
Watch | Imam of Ahmedabad's Jama Masjid said, 'Third party will not work in Gujarat, votes should not be divided'@ShobhnaYadava , @upadhyayabhii , https://t.co/p8nVQWGCTx#GujaratAssemblyPolls #GujaratElections2022 #Ahmedabad pic.twitter.com/X5Pff0sHXE

— ABP News (@ABPNews) December 3, 2022
Voting will be held on December 5
Voting for the first phase has already taken place in Gujarat. Voting was held for the first phase on December 1, in which about 60 percent votes were cast. Now on December 5, there will be voting for the second phase. The results of the Gujarat elections will come on December 8 along with the Himachal elections. The BJP is in power in the state for the last 27 years. Along with the Congress, the Aam Aadmi Party is also challenging the BJP this time.
read this also-
Gujarat Election 2022: These are the richest candidates in the second phase of voting, know how much property