India News
Navy Chief said on the detention of eight ex-servicemen in Qatar – 'Solve will come out soon'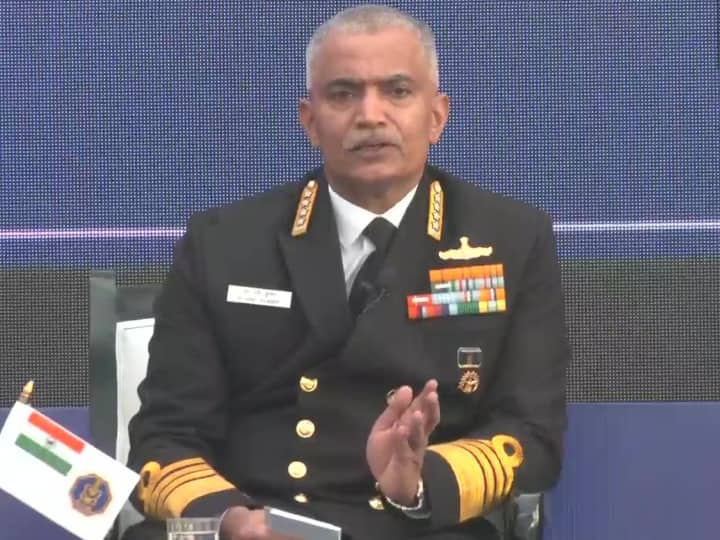 Navy Chief on Qatar: Navy Chief Admiral R Hari Kumar has expressed hope for a quick solution to the issue of the release of eight former Indian Navy officers caged in the custody of Qatar's intelligence agencies for the last three months.
Addressing the Navy's annual press conference in Delhi on Saturday (December 3), Admiral Hari Kumar said that all eight former officers are part of the Navy's family. Navy is fully aware of this matter and efforts are being made continuously for his release. He said that all the agencies of the country are trying to get him released as soon as possible.
What is the matter?
On August 30 this year, Qatar's intelligence agencies detained eight Indians working in a private company in the capital Doha. All of them were retired officers of the Indian Navy and worked in a company named Dahra Global Technology and Consultancy for the last five years. This company belongs to a military officer of a Middle-East country and used to provide training and consultancy to the Qatar Navy.
News Reels
These eight former Indian Navy officers have been identified as Commander Purnendu Tiwari, Commander Navtej Singh Gill, Commander Virendra Kumar Verma, Commander Sugunakar Pakala, Commander Sanjeev Gupta, Commander Amit Nagpal, Captain Saurabh Vashisht and Captain Gopakumar.
Why detained?
Initially this matter was told of business rivalry and money laundering. According to the Middle-East media, Qatar has detained these eight former officials on the charges of spying for Israel, but no information has been given publicly by Qatar.
The families of the officers had recently requested the Prime Minister's Office and the Ministry of External Affairs to intervene in the matter. Since then, the Ministry of External Affairs is constantly pressurizing Qatar to release all these former officers. Relations between India and Qatar have also reached a critical juncture over the matter of Indians being illegally detained for the last three months.
read this also: Navy Chief On Pentagon Report: China's strength increasing at Djibouti base near Indian Ocean, now Navy Chief gave this answer