India News
Odisha Train Accident: 'The head fell on my chest…' the pain of the victim came to the fore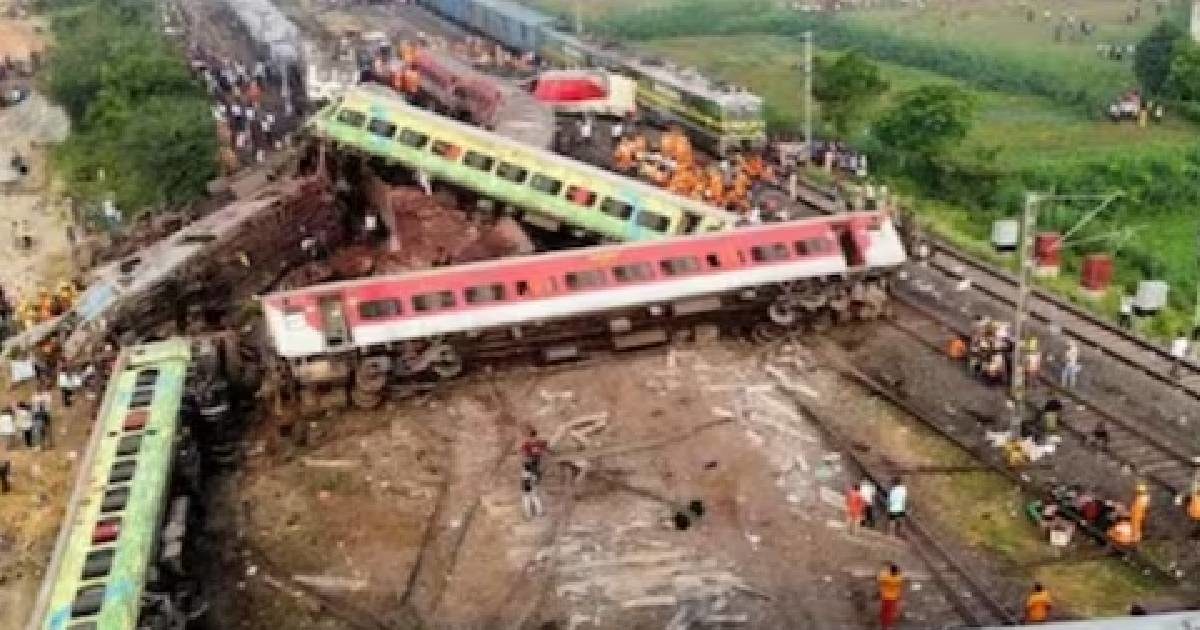 New Delhi. A 27-year-old man from Assam is still in shock and unable to eat after seeing the severed head of a fellow passenger after the train accident in Odisha's Balasore on June 2. Rupak Das of North Maral village in Sonitpur district was transferred from Balasore to Guwahati on Monday night by the Assam government. He is being treated at the Guwahati Medical College and Hospital (GMCH). Das said on Tuesday, "A severed head rolled like a football from the emergency window of the Coromandel Express and landed on my chest."
Das had missed the train to Pondicherry and had taken a ticket on the Howrah-Chennai Coromandel Express. Das told 'PTI-Bhasha', 'I suddenly heard a loud sound. I came to know that the train has derailed. I looked out a window and saw the engine on top of a freight train. Even without the engine, our train kept moving for some time before it stopped.
Das came out of the coach by breaking the glass of the emergency window. Two more people also followed him and fell on him. Das said, 'Within seconds, the Bangalore-Howrah Express rammed into our train and our coach was almost crushed. At that time, I saw a person's severed head rolling like a football.' Das said that he has not been able to eat properly since the accident. Das works in a glue factory in Pondicherry and his wife works in a pen manufacturing unit. He had come home to drop his pregnant wife.
GMCH Superintendent Dr. Abhijit Sarma said that the condition of the patient is stable. Sarma told PTI-language, 'After the complaint, we have done an MRI scan of his right knee. He is being advised to overcome the mental shock. Das alleged that initially he was only kept in a local hospital in Balasore and was not given any treatment. He said, 'When West Bengal Chief Minister Mamata Banerjee reached the hospital a day after the accident, I requested her to ask the doctors for better treatment.'
He said, 'My treatment started only after Banerjee asked the doctors to treat me. There was no communication with the Assam government until I made the video and uploaded it on Facebook.
Seeing Das's video, an Assamese woman from Golaghat in Balasore visited him at the hospital. She went to the accident site, searched his belongings and brought them back to Das. The three trains involved in the accident were the Howrah-Chennai Coromandel Express, the Bengaluru-Howrah Express and a standing goods train. Out of 278 persons who lost their lives in this accident, 177 bodies have been handed over to their relatives after identification.
,
Tags: Odisha Train Accident, train accident
FIRST PUBLISHED : June 06, 2023