India News
Opinion: 5G will really give an infinite sky to development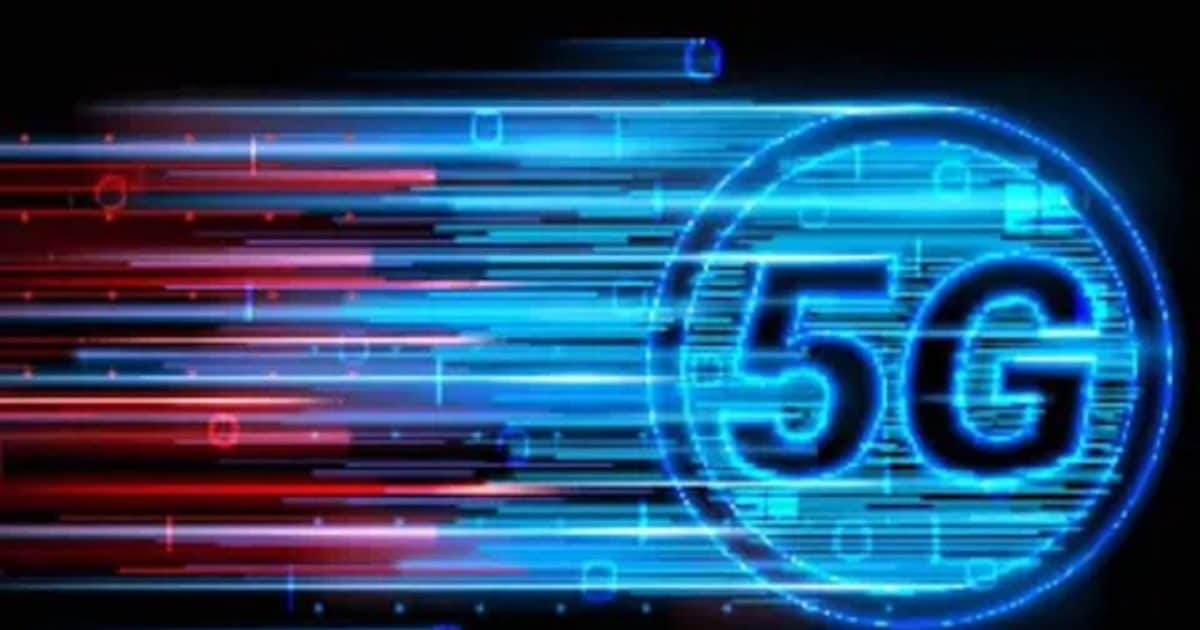 New Delhi: 1st October 2022, Saturday will be remembered as the most revolutionary day not only in the world of telecom but also in the development journey of India. Launching the 5G service at Pragati Maidan in the capital Delhi, Prime Minister Modi himself said, '5G is the beginning of an infinite sky of opportunities. 5G will bring a huge opportunity for the youth of India.
ten times faster
5G technology will provide uninterrupted coverage, higher data rates, better spectrum, better network and even more reliable way. According to the Union Minister of Communications, Electronics and Information Technology Ashwini Vaishnav, '5G services will bring fundamental changes in many sectors such as education, health, agriculture, logistics, banking and will create new possibilities. Keeping digital capabilities in the middle, new services will be built around it. It is being claimed that after the arrival of 5G network, internet speed will be at least 10 times faster than the current 4G LTE. The maximum internet speed of 5G can be 10 gigabytes per second, while it is 100 megabytes per second in 4G service. This is likely to give a big boost to the economy. Experts believe that the Indian economy is likely to benefit 36.4 trillion ($455 billion) between 2023 and 2040 due to 5G communication.
revolution in health and education
The biggest revolution will be seen in the field of health services and education. Along with telemedicine in the health sector, the use of robotic medicine will increase. Whether it is remote villages and countryside or hilly areas situated at high altitude, arrangements can also be made for the treatment of serious diseases through video conferencing. It will be possible to use robots in the hotel and hospitality sector as well. Similarly, the field of education and research is also going to prove to be a game changer with faster internet and more connectivity. Due to the better downloading speed of 5G, long and high quality videos will be downloaded in a very short time. Websites will also open quickly and there will be no hindrance in video calls. 3D videos for education can also be easily viewed and downloaded. Speaking on the 5G service launch, Mukesh Ambani, Chairman and Managing Director, Reliance Industries said, "5G will bring a change in the country, provide high quality education." In the same program, Reliance Jio connected a school teacher to the 5G network of students sitting in other parts of India and the teacher taught the students sitting miles away. Prime Minister Modi himself spoke to the school children. 5G will not only improve 'Ease of Living' but will also increase 'Ease of Doing Business'. At present, the operation of driverless car and driverless metro, which is being run at the experimental stage, can be carried out.
Benefit will be visible to the lower level
India is in the era of digital revolution. Digital India, the biggest vision of the country's development, has made big changes in the economy. In the year 2014 there were 250 million internet connections, now it has increased to 85 crore internet connections. Till 2014, India used to import 100% mobile phones whereas today we are second in the world in mobile production. In 2014, there were only 2 mobile manufacturing units in the country, which are now above 200. At the time of 2G, 3G, 4G, India was dependent on other countries for technology, but with 5G, India has created a new history. With 5G, India is now setting the global benchmark in telecom technology. In the digital age, there has been a tremendous change in not only production but also in purchase and sale in just 5 years. Today, whether you go to any weekly market, there are roadside carts standing on the road or those who sell vegetables by putting rugs on the ground, everyone has a QR code. Be it mechanics or artisans, small traders or small entrepreneurs, Digital India has given equal market to everyone. 5G will see big changes in the field of innovation like Artificial Intelligence, Internet of Things, Robotics.
Launched today by the Prime Minister in select cities, 5G will cover the entire country in the next few years. Companies will initially launch 5G in some cities across the country, including Ahmedabad, Bengaluru, Chandigarh, Chennai, Delhi, Gandhinagar, Gurugram, Hyderabad, Jamnagar, Kolkata, Lucknow, Mumbai and Pune. Reliance Jio will start high-speed mobile internet services in metros like Delhi, Mumbai, Chennai and Kolkata by this Diwali. Reliance Industries Chairman and Managing Director Mukesh Ambani said that by December 2023, Jio 5G will reach every city, every taluka and every tehsil of the country. With the spread of 5G network across the country, shocking changes will also be seen in the e-commerce industry. Drone delivery trials have started in India. Now with 5G it will get faster. But the most interesting thing would be to see the change in government work. The work related to governance and administration will also see a boom with the arrival of 5G. The Modi government is anyway trying to digitize every ministry and its services. With the use of digitization and 5G, the process of taking the benefits of government schemes to the people and redressal of complaints related to them will be accelerated.
Be the first to read breaking news in Hindi News18 Hindi| Today's latest news, live news updates, read the most reliable Hindi news website News18 Hindi|
Tags: 5G network, PM Modi
FIRST PUBLISHED : October 01, 2022, 14:30 IST