India News
Opinion: Due to the strong economic policies of PM Modi, India's economy is on a strong footing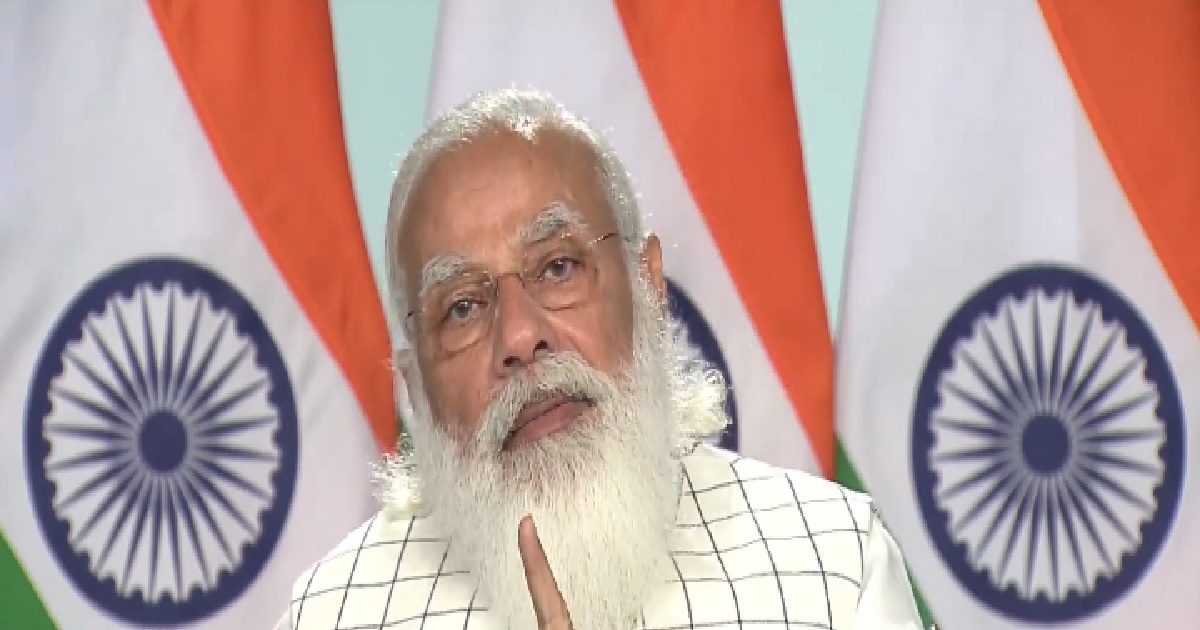 Condition Recently, the World Bank changed its GDP forecast for the year 2022-23 from 6.5 percent to 6.9 percent in view of India's strong economic condition. This news once again confirmed that India's economy is moving towards strength under the leadership of Modi government.
PM Modi gave strength and new direction to India's economy
Since taking office in the year 2014, PM Modi has taken many important steps with a view to strengthen India's economy and give it many directions. If we look at the figures, in the year 2014-15, where the Foreign Direct Investment (FDI) in India was $ 45.15 billion, the year 2021-22 has received the highest ever amount of $ 84.84 billion (data released till December 7).
Make in India strengthens Brand India
The Modi government launched the Make in India scheme on September 25, 2014, with an ambitious goal of boosting investment, promoting innovation, creating best-in-class infrastructure in India, and making India a manufacturing, design and innovation hub. Important achievements have been registered under Make in India and at present 27 sectors are being focused under Men in India 2.0.
Modi government turned disaster into opportunity in the Corona era
In the last two years, due to an epidemic like Kovid, the economy of the whole world was rapidly affected and the whole world was rapidly looking for a solution to this problem. The Modi government launched several important programs during the Kovid epidemic to improve India's economic condition and turn the Kovid epidemic into an opportunity. Investment opportunities under various schemes like Atmanirbhar Package, Production Linked Incentive (PLI), National Infrastructure Pipeline (NIP) and National Monetization Pipeline (NMP) by the Modi government strengthened India's economy. In order to make India self-reliant and to increase the country's manufacturing and export capacity, the Modi government announced 1.97 lakh crore for the PLI scheme in 14 major sectors in the budget of 2021-22.
India made a big jump in automobile, agricultural and processed food exports
India registered a huge growth of about 35.9 percent in the automobile sector in the year 2021-22 as compared to the year 2020-21. In this, an increase of 42.9 percent was recorded in passenger vehicles including cars. Along with this, a 25 percent increase was also registered in the export of agricultural and processed food.
India will soon become the world's third largest economy leaving behind Japan and Germany
Well-known international organizations S&P Global and Morgan Stanley said about the Indian economy that India will soon become the world's third largest economy leaving behind Japan and Germany.
Morgan Stanley in its report estimated that the manufacturing sector's share in India's GDP is expected to increase from 15.6 per cent at present to 21 per cent by 2031. Manufacturing sector revenue to triple from $447 billion currently to $1,490 billion
Multinational companies are very optimistic about investing in India and the Modi government has encouraged investment by increasing infrastructure and giving land to factories.
Since the beginning of his tenure, PM Modi has given top priority to continuously grow India's economy and prepare all possible conditions in this regard and the current state of Indian economy is a living example of this.
(Disclaimer- These are the personal views of the author.)
First read breaking news in Hindi News18 Hindi| Read today's latest news, live news updates, most reliable Hindi news website News18 Hindi.
Tags: Indian economy, Narendra modi, PM Modi
FIRST PUBLISHED : December 09, 2022, 13:57 IST