India News
Order to register FIR against former NCP leader Nawab Malik, accused of caste remarks on Sameer Wankhede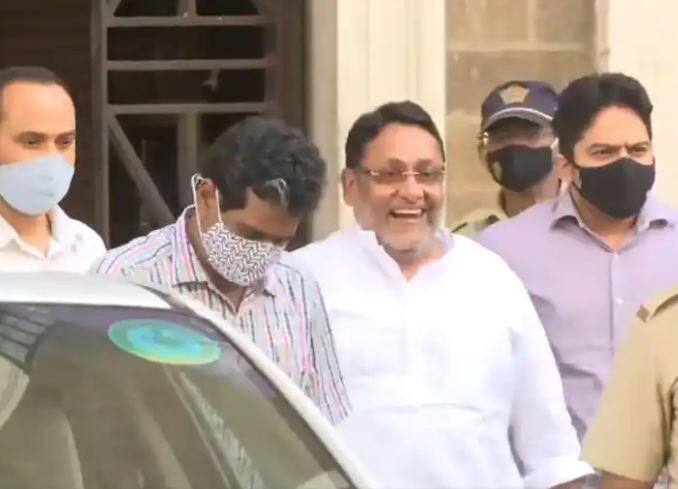 FIR on Nawab Malik: The difficulties of former minister and NCP leader Nawab Malik are not reducing. Now the Additional Sessions Judge of Maharashtra's Wasim district has ordered to register an FIR against Nawab Malik. Nawab Malik has been accused of caste remarks on Sameer Wankhede. That's why the court has ordered against Nawab Malik that a case should be registered against him under IPC 156 (3). In fact, Sameer Wankhede's cousin Sanjay Wankhede had filed a petition in Wasim District Court and in response to the same petition, the court has asked to register an FIR against him. Sanjay Wankhede had earlier lodged a complaint at the police station, on which no action was taken.
Case registered under SC-ST Act
Former Narcotics Control Bureau (NCB) Mumbai officer Sameer Wankhede had filed a defamation case against NCP leader Nawab Malik in the Mumbai Police. He filed this case after getting a clean chit from the Mumbai District Caste Certificate Verification Committee of Maharashtra Social Justice Department. Sameer Wankhede had filed a case against Nawab Malik under the SC-ST Act. Let us tell here that Nawab Malik, while being a minister in Maharashtra, accused Wankhede of getting a job by making fake documents of SC-ST. At that time Sameer Wakhede was investigating the drugs case of Aryan Khan, son of film star Shah Rukh Khan. Sameer's allegation was that Nawab Malik insulted him because of his Mahar caste.
There is also an allegation of money laundering
News Reels
Nawab Malik is currently imprisoned behind the bars of the jail. ED had registered a case of money laundering on him. The money laundering case against him is related to the activities of fugitive underworld don Dawood Ibrahim and his associates. He was arrested by the Enforcement Directorate (ED) in February this year. The NCP leader is currently in judicial custody and is currently undergoing treatment in a hospital. Meanwhile, the court is likely to pronounce its order on the bail plea of ​​former Maharashtra minister on November 24.
Also read: Artemis Moon Mission Launch: NASA's Artemis-1 Moon mission stopped for 10 minutes, will fly from Kennedy Space Center in America