India News
PM Modi appeals to the youth to know about the constitution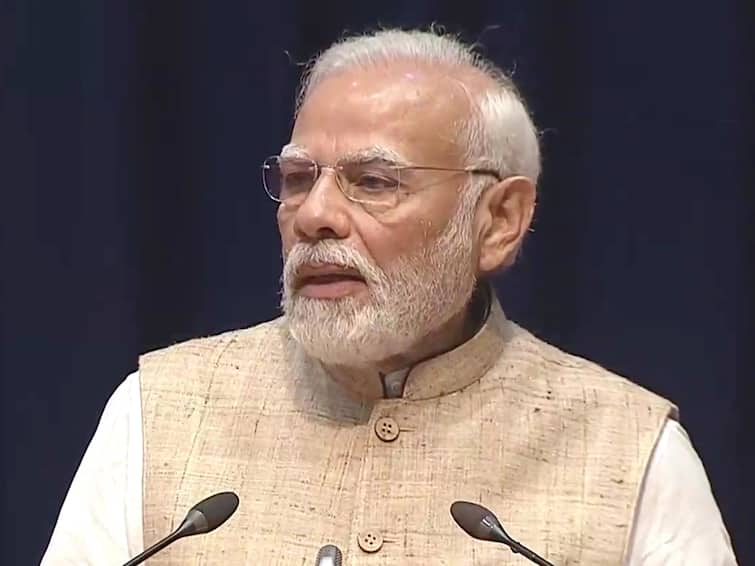 Constitution Day: On the occasion of Constitution Day, Prime Minister Narendra Modi attended the program held in the Supreme Court. He called upon the youth to try to know more about the Constitution. PM launched some new steps taken under the E-Court project. With these, it will be easy to get information about the functioning of the court up to the district level. Facilities like Virtual Justice Clock, Digital Court and Mobile Justice App 2.0 made for judges are expected to speed up the judicial process.
Constitution Day is celebrated every year to commemorate the adoption of the Constitution of the country by the Constituent Assembly on 26 November 1949. On this occasion, a program took place in the Supreme Court in the presence of Chief Justice Dhananjay Chandrachud and other judges, Law Minister Kiren Rijiju and Attorney General R Venkataramani. While giving a speech in the program, the Prime Minister first remembered the casualties in the 26/11 attack in Mumbai in 2008. He also said that today is the day to remember the people involved in the making of the Constitution.
'The country is moving forward'
Describing India as the 'Mother of Democracy', Modi said that the country is moving forward successfully taking all its diversities together. The world is looking at the emerging power of India with hope. A big reason behind this is our constitution. It has 'We the People' written on it. We see the same spirit in the Vaishali Republic, in the Vedas and in the Mahabharata.
News Reels
'Next 25 years crucial'
The Prime Minister said that the nectar period of freedom is the period of duty for the country. The next 25 years are crucial. Everyone should contribute for the country at their respective places. The PM also said that after 1 week, India is also going to get the chairmanship of G-20. People should take India's achievements to the world.
'Youth should know about the constitution'
At the end of the speech of about 15 minutes, the Prime Minister said that the youth should know more about the Constitution. Modi said, "It is important that the youth know about the constitution and the process by which it was made. This will increase their interest." Citing an example, he said, "There were 15 women members in the Constituent Assembly. Dakshayani Velayudhan, a woman member coming from the most backward part of the society, kept such topics there, which played an important role in the making of the Constitution."
Law Minister made an important announcement
Union Law Minister Kiren Rijiju gave important information in his speech in the program. He told that a committee has been formed to provide information about law and legal procedures in Indian languages. Its chairman is former Chief Justice SA Bobde. This committee named 'Bharatiya Bhasha Samiti' will provide translation of legal terminology into local languages. This will make legal work easier in the local language.
Read this also.
Satyendra Jain Video: After the massage, another video surfaced of Satyendra Jain from inside the jail, seen with the suspended jail superintendent