India News
Police-Mob Clash: Clash between police and mob in Bihar's Gaya, 11 policemen injured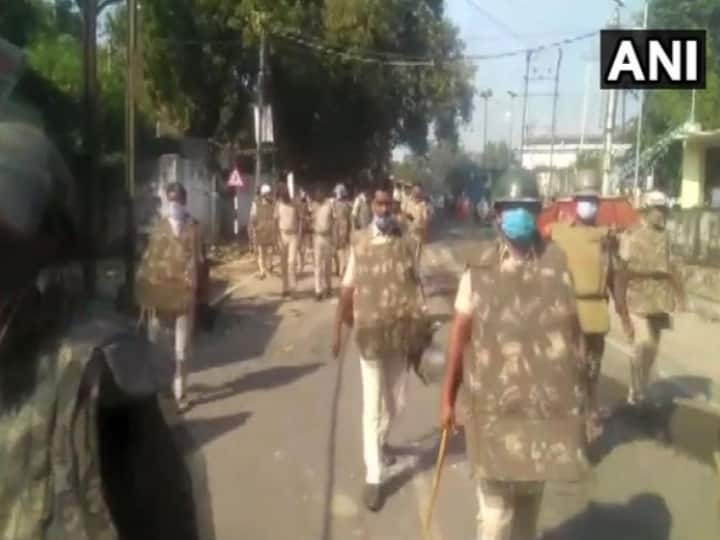 Clash Between Police & Mob In Gaya Of Bihar: On Tuesday, 11 policemen were injured in clashes between villagers and police at two different places in Gaya district. A police official said that some villagers, including women, were also injured in the clash. Talking to reporters, Deputy Superintendent of Police (Law and Order) said, "During the auction of sand mining in Belaganj, some villagers started pelting stones, in which nine policemen were injured. Protesting against sand mining in rural areas.
To disperse the crowd, the police resorted to mild lath charge, water cannons and also fired tear gas, he said. Some villagers, including women, also suffered minor injuries in the clash, the police official said. He told that the injured policemen have been admitted to the district hospital. Two policemen, including a police inspector, were injured after the protest over the death of a youth in a road accident in Gaya's Mufasil police station turned violent.
Police said that a bike hit a tractor in Amra village, one person died on the spot in the accident. The deceased was a resident of Tankuppa division of the district. Talking to reporters, Gaya's Additional Superintendent of Police Manish Kumar said, "As soon as the news of the accident spread, residents started protesting on the highway and blocked traffic in Mufasil area."
The protesters had blocked the dead body and even refused to conduct its post-mortem. However, the police later convinced him for a post-mortem. The protesters allege that the police opened fire to disperse the crowd, but the junior superintendent of police rubbished these claims.
Also read- Chara Ghotala: In the 26-year-old fodder scam case, 75 including Lalu Yadav convicted, 24 acquitted, 6 absconding, 575 witnesses, know everything
Also read- Punjab Election 2022: Rahul Gandhi targets BJP in Punjab's Rajpura, said- I speak thoughtfully if I open my mouth, do not make false promises
,