India News
Preparation to provide education till class 12th in madrasas, board sent proposal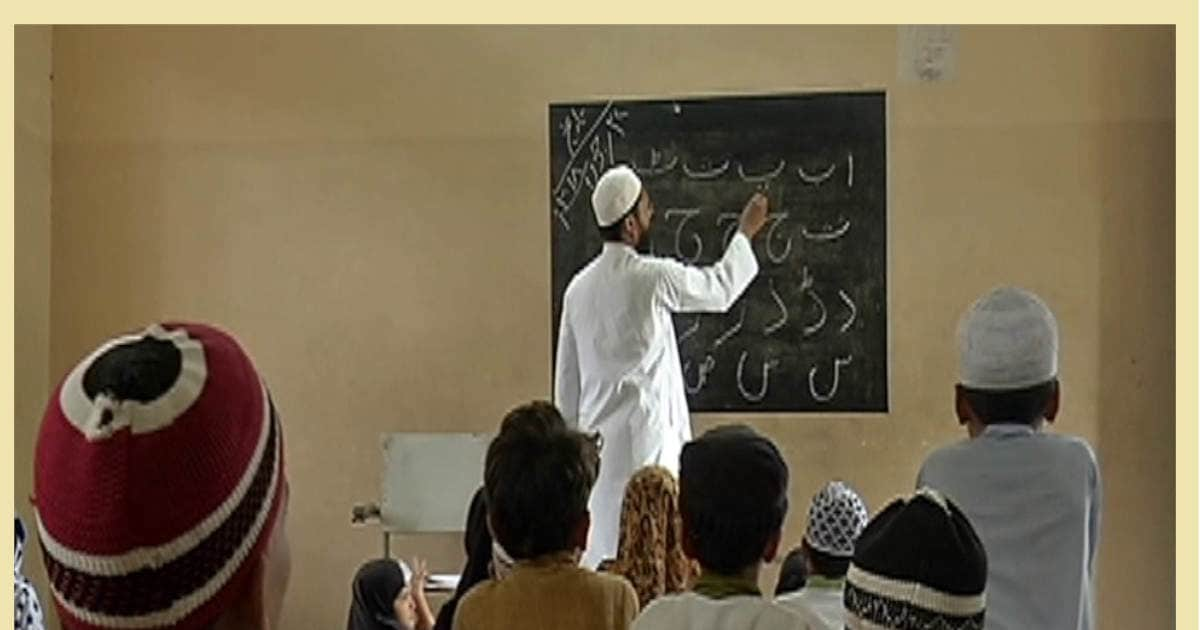 highlights
Initiative of Rajasthan Madarsa Board
There are currently 3454 registered madrassas in Rajasthan.
Preparation to upgrade to secondary and senior secondary level
Jaipur. Now students will be able to get education up to class 12 in registered madrassas of Rajasthan. A proposal in this regard has been sent to the state government by the Rajasthan Madarsa Board. In this proposal, permission has been sought to provide education to the students studying till class 12th. At present, in the recently registered madrassas, students are given education only up to class 8. After that, students have to move to any other government or private school for further education.
Rajasthan Madrasa Board President Mehboob Dewan Chopdar told that at present there are 3454 registered madrasas in Rajasthan. 204612 students are studying in all these madrasas. Out of these, only 422 madrassas are registered at the upper primary level. While 3032 madrassas are at the primary level only. If the Madrassa Board's proposal is approved, the Madrassas will be upgraded from upper primary to secondary and senior secondary level.



Special Kachori of Moth and Mogar is made here in Bikaner, foreigners are also crazy




Parineeti Chopra and Raghav Chadha will be married in jodhpur. #shorts | Latest News




National Yogasana Competition will be organized by Art of Learning on June 17 and 18, you can also participate




RCL starts from this evening, Bollywood stars and cricketers will encourage the players




Bhilwara's Maya showed strength in wrestling, won gold medal in state wrestling competition




Patients get free treatment along with worship in this temple, doctors give free service




Rajasthan: Rar on new districts, Minister Pratap Singh Khachariawas announced, Jaipur will not be divided




This youth of Kota gives online cyber security training, he is also expert in ethical hacking




When it came to respect, the whole city gathered to welcome the procession, know the most famous procession of Churu




A marriage like this… 70 years old bridegroom and 65 years old bride, whole village immersed in celebration with drums




Vande Bharat: Train ran at a speed of 160 per hour between Kota-Shamgarh, trial was successful, will get gift soon
Will go a long way in keeping students engaged with education
After giving constitutional status to the State Madrasa Board, Madrasa Education Associates have been appointed as Education Instructors by the Government. Now after this, the board is trying to keep such students connected with education till senior secondary, who are leaving education after class VIII due to the reason that they are having problems in getting education in normal schools after madrassas. This effort will help a lot.
Madarsa Talim: Gehlot government will make 500 smart classrooms, Rs 13 crore will be spent, work order issued
Gehlot government is also making smart classrooms in madrassas
It is noteworthy that the Gehlot government of Rajasthan is paying special attention to the education of minorities. To raise the level of madrassa education, 500 smart class rooms are also going to be built in different madrassas of Rajasthan. This year 500 smart classrooms will be set up by the Rajasthan Madarsa Board. These smart classrooms will be set up in registered madrasas. The Gehlot government will spend about Rs 13 crore on these smart class rooms. It was announced by the Gehlot government to make 500 smart class rooms in the budget this year.
,
Tags: Ashok Gehlot Government, education, jaipur news, Rajasthan news
FIRST PUBLISHED : June 10, 2023, 17:51 IST