India News
President Draupadi Murmu told this specialty of tribal society to the world, got emotional about Jharkhand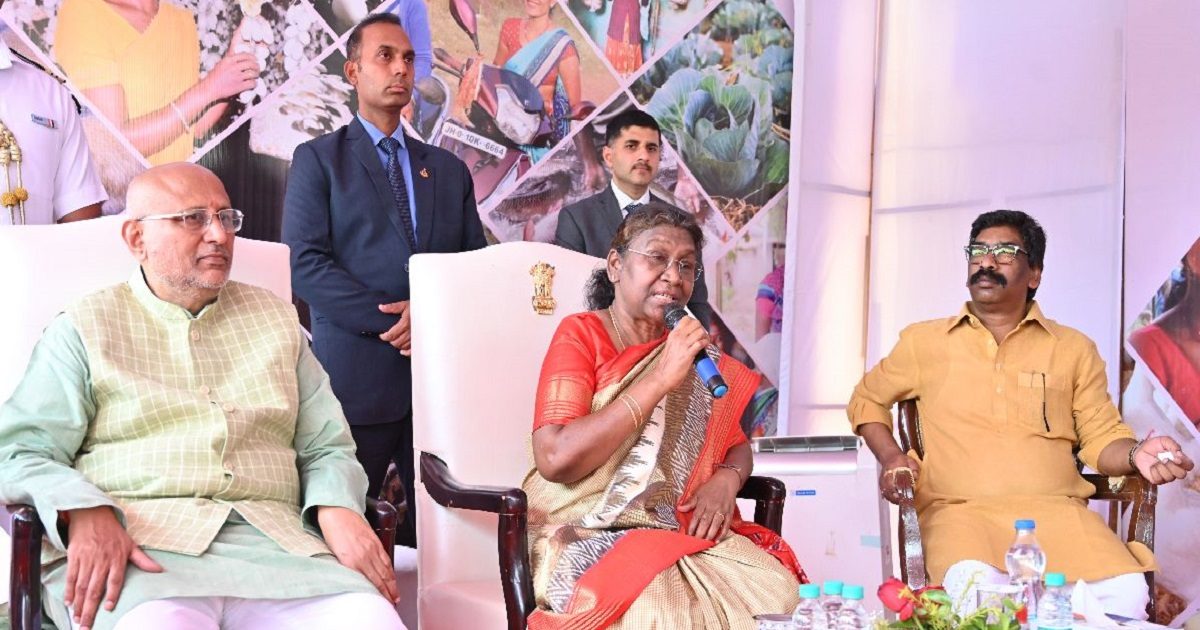 highlights
President Draupadi Murmu was on a tour of Khunti district in Jharkhand on Thursday.
Born in Odisha and became emotional on her connection with Jharkhand.
Peg. The country's President Draupadi Murmu is on her three-day Jharkhand tour. On the second day of her visit, the President attended the women's conference of SHG group organized in Khunti district on Thursday. During this, the President while associating himself with Jharkhand said that I am from Odisha, but Jharkhand's blood is in my body. He told the women that my grandmother was from Jharkhand. Addressing the women of the self-help group, Draupadi Murmu said that they need to recognize their own worth. We have to go two steps ahead in the society and get our rights.
The President said that he is proud to be a woman and born in a tribal society. Draupadi Murmu said that about 1 crore population in Jharkhand is of tribals. Half of these numbers are women. There are 700 types of tribals in the country. Happy to see the work of women today. Today women are doing a lot. I saw the work of women during the stall visit. 9th pass woman giving information about her work on computer. In today's era, there is not only bread-clothes and houses, now there is a need to think about employment. There is a need to recognize the infinite potential within you.
Draupadi Murmu said that dowry is like a demon and it is a matter of happiness that there is no practice of dowry in the tribal society. Today people of other societies are imitating this. He said that there is a need to save our culture and move ahead with it.
CM Hemant Soren said on this occasion that today from the minister to the officer of the tribal society are present on the stage. The MSP that has been fixed regarding forest produce, people are not getting it because of the middlemen. He said that the proposal of Sarna Dharma Code has been sent to the Center. Similarly, Mundari and Kuduk need to be included in the 8th schedule.
,
Tags: CM Hemant Soren, Khunti district, President Draupadi Murmu
FIRST PUBLISHED : May 26, 2023, 10:02 AM