India News
Punjab Blast: CM Bhagwant Mann said on the attack in Tarn Taran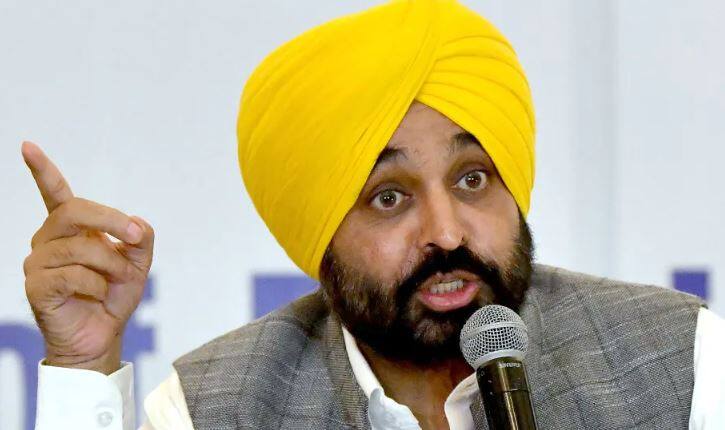 Punjab Blast: In the matter of RPG attack on Sarhali police station in Tarn Taran district of Punjab, Chief Minister Bhagwant Mann said that he has spoken to the DGP of Punjab in this matter. The DGP has also ordered to take action at the scene of the incident. Mann says that the preliminary investigation is going on, not much information has been received. As soon as any information comes to the fore, they will definitely tell the media. He also said that the enemy country is behind the attack. He said that Punjabis are not afraid. The role of Punjabis has been important even in independence. Punjab has fallen many times and has risen many times. They claim that the law and order situation in Punjab is absolutely fine.
attack in tarn taran
A rocket launcher-like weapon was hurled at a police station in Tarn Taran district of Punjab. The attack took place late on Friday night. During the attack, 8 people were present in the police station. It is a matter of relief that no one has been reported injured in this entire attack. In this attack, there has been a lot of damage to the walls and doors of the police station. The glasses installed in the police station have also been broken. This police station is situated on the Amritsar Bathinda Highway. Till now the attackers have not been identified. During this, the team recovered the rocket launcher from the police station and a part of it from the highway.
Taking to Twitter, BJP's national spokesperson Jaiveer Shergill wrote, "According to media reports, the police station in Tarn Taran was attacked with a rocket launcher-like weapon. This is the second RPG attack on the police station in 7 months." The attack is (Mohali-May 8). This is a very worrying and disturbing development! The law and order situation in Punjab has broken down since AAP's government came to power."
News Reels
Mann said on the defeat of Gujarat
While giving an interview to a private channel, Mann said that in the 2017 assembly elections, his party did not have a single seat, but in the 2022 elections, the Aam Aadmi Party has won 5 seats. The same AAP got more than 13 percent votes in Punjab. He believes that the party has worked very hard in Gujarat but the final decision is taken by the people. He said that even Kohli does not score a century every day.
Read here- Tarn Taran Attack: Kejriwal's statement on rocket launcher attack in Tarn Taran, said- Government will take strict action against the culprits