India News
Punjab: Police and BSF destroy drone in joint operation in Tarn Taran, 3 kg heroin seized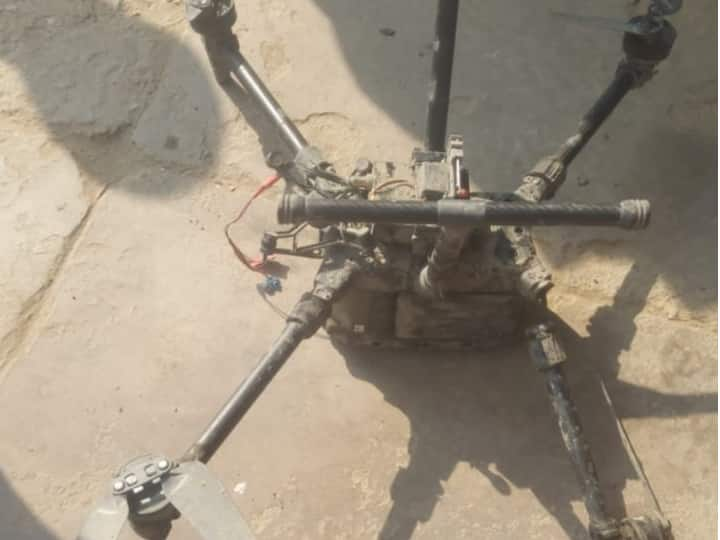 Drone recovered in Punjab: Big news is coming from Punjab. Tarn Taran Police and Border Security Force personnel shot down a quadcopter drone in a joint operation. Security forces have recovered 3 kg of heroin along with the drone. The security forces did this joint operation on 3 December. DGP Punjab Gaurav Yadav has confirmed this.
According to the information, the movement of the drone was seen at Tarn Taran on the Indo-Pak border at 11 pm last night. Soldiers of 103 battalions were stationed on the outskirts. He started the fire as soon as he heard the sound, after which the sound stopped coming. Nothing was found in the search operation at night. In the morning, a search operation was again conducted in the entire area, in which the drone that had fallen in the fields was found. A consignment of heroin has also been recovered along with the drone, which was tied along with the drone.
Drone was also shot down from Fazilka
Earlier, the Border Security Force (BSF) had shot down a drone on Friday (December 02) night in Fazilka district of Punjab. When a special team of BSF and police conducted a search operation on Saturday (December 03) morning, five kg of heroin was recovered from a field. Its price is said to be Rs 25 crore.
News Reels
the suspects managed to escape
This consignment of heroin was sent through a Pakistani drone. The statement said that seeing the movements of three to four suspects who had come to recover the consignment, the BSF personnel opened fire, but they managed to escape. Giving information about this, the BSF had told that on Friday (December 02) at 12.05 pm, the jawans heard the sound of Pakistani drone entering the Indian territory near Churiwala Chusti village.
25 kg of heroin was recovered
After which the security forces also opened fire in the direction of the drone, which went back towards Pakistan. BSF tweeted about this. During the search of the area, they found 25 kg of heroin packed in 30 packets. Apart from this, a pistol, two magazines and 50 cartridges of 9 mm have also been found. The statement said that the alert BSF jawans once again foiled the nefarious attempt of anti-national elements of drug smuggling.
read this also-Punjab: Explosives recovered in Tarn Taran, police foiled terrorist plot