India News
Rahul Gandhi attacked the US on the Odisha train accident, said- 'Tell me the mistake…'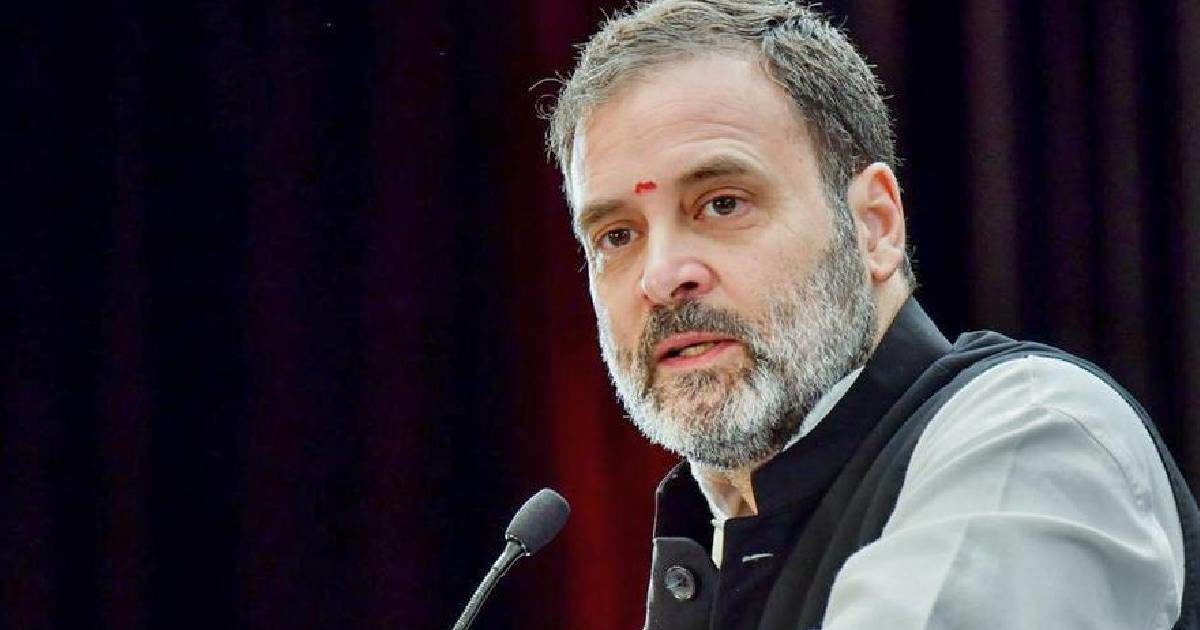 New Delhi. Congress leader Rahul Gandhi termed the Bharatiya Janata Party (BJP) and the Rashtriya Swayamsevak Sangh (RSS) as "incapable" of looking into the future and hit out at Prime Minister Narendra Modi for driving an Indian car by looking only at the rearview mirror. are trying to, which will lead to 'accidents one after the other'. Rahul, who is on a visit to America, addressed the overseas Indians at a program organized by 'Indian Overseas Congress-USA' at the Javits Center here on Sunday. This was the last stop of Rahul's journey. Earlier, he had also traveled to San Francisco and Washington DC.
The Congress leader said, "There is a problem in our country, which I will tell you. BJP and RSS are unable to look into the future. Ask them anything, they look backwards." Referring to the Odisha train accident, Rahul took a dig at the government and said if you ask the BJP why the train accident happened, they will say that the Congress party has worked for 50 years. It was done before, that's why it happened. At least 275 people have died in the train accident. After the incident, many questions are being raised regarding railway safety. After this accident, the demand for the resignation of Railway Minister Ashwini Vaishnav is also being raised.
,Government keeps thinking of looking back,
Rahul said that if you ask the BJP why they 'removed the periodic table' from textbooks, they will refer to something done by the Congress party 60 years ago. "Their first reaction is to mention the past," he said. Rahul said one cannot drive a car by looking at the "rearview mirror" as it would only lead to "one accident after another".
Rahul Gandhi further said, "This is what is happening with Narendra Modi. He is trying to drive an Indian car and he only looks in the rearview mirror. That's why they don't understand why this car is getting into an accident and why it is not moving forward. It is the same with BJP and RSS, with all of them…."
Amid thunderous applause from members of the Congress party, Rahul said, "You listen to his words. Listen to the words of his ministers, listen to the Prime Minister. You will never find them talking about the future. They only talk about the past and blame someone or the other from the past." When a train accident happened during Congress rule, his party did not say that "the train accident was due to the fault of the British." Happened from In fact, I remember that the Congress minister had said that the train accident happened, it is my responsibility and I am resigning.
,Gandhi Vs Godse Battle,
The Congress leader said that there is a fight between two ideologies in India, with Mahatma Gandhi on one side and Nathuram Godse on the other. "There is a fight between two ideologies in the country… one which the Congress believes in and the other which the BJP and the RSS believe in. I think the simplest way to explain it is that you have Mahatma Gandhi on one side and Nathuram Godse on the other."
Referring to Mahatma Gandhi, the former Congress president told the NRIs that on one hand there is a 'brave man' like you, and on the other there is Godse. "On one side there is a brave man, an NRI like you, who has in fact been the most influential, humble and simple NRI of India over the years…a man who was a visionary…a man who believed in India, who practiced non-violence. spread and discovered the truth. This is the ideology that we follow. This is the ideology that all of you sitting in this room follow.
The former MP said, "On the other hand is Nathuram Godse… violent, angry, unable to face the reality of his own life. He shot Gandhi because he did not know the purpose of his life. So he took out his anger on someone else, he took out his anger on a person who represents the basic spirit of India.
He said that Mahatma Gandhi was an open-minded, modern-minded person and Godse only talked about the past. Rahul said, "He was full of anger and hatred and to be honest, he was scared. He was a coward." He said that the challenge in India is that "the democratic structure of our country is under attack". "Our institutions, our judicial system, our media are under attack on a large scale and it is your and our responsibility to protect the idea of ​​India."
He said, "The center of India is our Constitution and our democracy. Modern India cannot survive without our Constitution and our democracy. Believe…who believe that "we should have an affectionate feeling towards each other, we should love each other".
,Government does not talk about employment,
Rahul said, "The problem in our country is that we make excuses. We do not face the truth by accepting it. The reality is that unemployment is on the rise and we need to ensure that all our youth do something and get jobs. One of the reasons for my coming here is that if we want to build an India where most of the youth get employment… for this I think we should think of establishing a bridge between India and America. …What should our partnership focus on and how do we meet the challenges posed by China.
,i will help you irrespective of caste,
He said that it has to be considered that what is our opinion about the radical change in mobility, "How about the revolution in data and connectivity and how we are about the changes in the energy system of the world." What do you think? We should discuss these things. Rahul said that Indians always help each other irrespective of religion or caste.
The Congress leader said, "You will say that if you need help, then I do not care which religion you belong to. I am Indian and I will help you. Behaving badly with people, being arrogant, being violent, these are not Indian values. This is not Indian culture. If those were Indian values, we would not have followed the principles of Mahatma Gandhi, Guru Nanak and (Dr. Bhimrao) Ambedkar.
,full of hatred for calling yourself an Indian,
He said that there is a new trend, "To call yourself an Indian, you have to be full of hatred. To call yourself an Indian, you have to abuse, people have to be beaten up. However, this does not imply being an Indian. It is something else and we refuse to accept it as Indian." Rahul said that he also wants to visit more cities in America and establish relations with the American diaspora. He said, "My intention is to have a warm, loving relationship with you… where you can tell me that this is how we think Rahul, you should think about the relationship with America."
Referring to Prime Minister Modi's monthly radio programme, Rahul Gandhi said, "I am not much interested in telling you my opinion. I do not want to do 'Mann Ki Baat' here. I am not interested in looking back but looking forward and telling my brothers and sisters how we can move forward effectively and how we can spread love and affection as a country…how kind to people Can you take a stand? I am interested in this only.
Youth came with Khalistan flag in Rahul's program
During Rahul's address, a person stood up with the flag of Khalistan. On this he said, "Namaskar, have a nice day." The people sitting in the audience gestured the person to go out of the auditorium. However, Rahul said, "This is the strength of the Congress party. We are not doing violence. We are not being furious. We are not behaving badly. This is our strength. did we shout at that? No, we didn't do that. We don't change our behavior, because you can't defeat hate with hate. It is impossible." During this, he also mentioned his slogan 'Nafat ke bazaar mein mohabbat ki dukan' given during the 'Bharat Jodo Yatra'.
,
Tags: BJP, congress, Narendra modi, rahul gandhi
FIRST PUBLISHED : June 05, 2023, 17:12 IST