India News
Rajasthan: Army truck full of ammunition caught fire, multiple explosions one after the other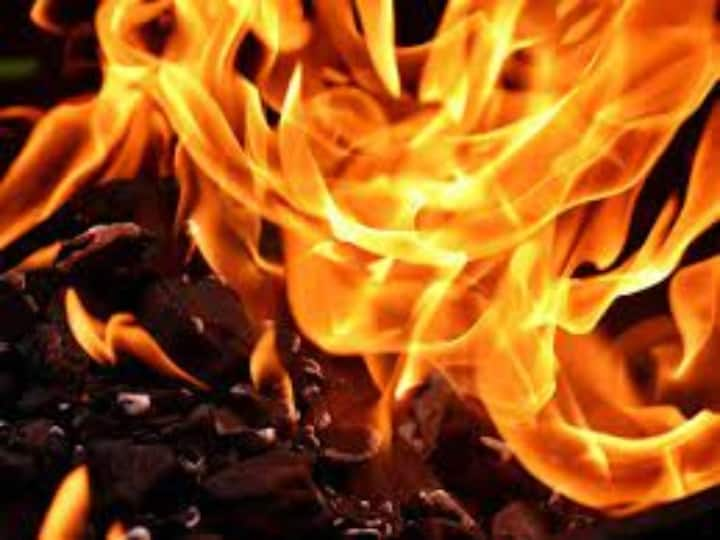 Rajasthan News: A massive fire broke out in an army truck in Rajasthan's Udaipur on Friday evening. The incident is of Pindwara Highway when the army truck suddenly caught fire and the ammunition kept in it started exploding one after the other. During that time, two people including the driver were present in the army truck, who were brought out safely in time.
Due to the explosion in the truck, the fire could be completely controlled for about 2 hours. This incident took place in Gonda, 60 km from Udaipur. The exact reason for the fire could not be revealed, but according to army officials, the truck caught fire due to a technical fault. According to reports, a convoy of five vehicles was coming from Pindwara to Udaipur Army Station. At the same time, a fire broke out in a truck and in no time the fire took a huge form.
The district administration kept an eye on the incident
Ammunition was kept in these trucks coming to the army station and after the fire, there were many explosions one after the other, whose sound was heard several kilometers away. As soon as the information was received, fire brigade vehicles also left for the spot, while the district administration also kept an eye on the entire situation.
News Reels
Traffic on the highway was closed till the fire was brought under control.
Station officers of about 7 police stations were sent to handle the situation on the spot. As soon as the truck caught fire on the highway, immediately after that the army personnel took charge. The Army's Quick Reaction Team sealed the area half a kilometer away from the spot and stopped movement on the highway. Due to stopping the highway, there was a jam of about 10-10 kilometers on both sides. According to the officials, there was inflammable material in the truck, in such a situation, the highway was resumed after the fire was completely controlled at around 8:45 pm.
Read this also.
Gujarat Assembly Elections: Campaigning for the second phase will end in Gujarat today, BJP-AAP-Congress will play the last bet