India News
Rajasthan: Congress councilors quarreled, threw chairs at each other, know where all this happened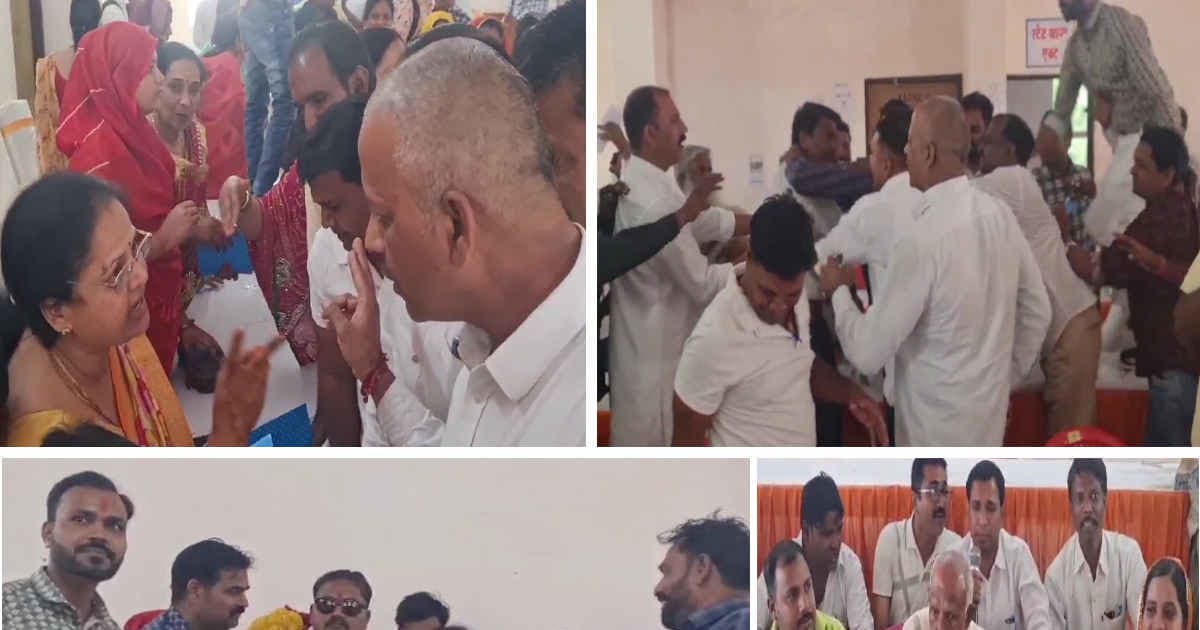 highlights
Uproar in Bundi Municipal Council meeting
Chairman told the incident of uproar as normal
Congress councilors divided into two factions on the issue of corruption
Bundi. In Bundi Municipal Council of Kota division, there was a lot of ruckus in the general assembly meeting convened on Wednesday to discuss the approval of the budget for the year 2023-24 and the development works to be done in the city. Here the Congress councilors got entangled with each other and there was a lot of uproar. Divided into camps, Congress councilors not only jostled with each other, but even chairs were hurled there. Many women councilors were shocked to see the situation. During this, one camp also celebrated the birthday of the Chairman there.
The city council meeting was held at Kumbha Stadium auditorium under the chairmanship of Chairman Madhu Naval at around 2.30 pm. In the meeting, Congress City President and Councilor Devraj Gochar accused the Municipal Council Board of corruption. During this, the Congress councilors came face to face after the council's encroachment branch complained of illegal recovery. On seeing this, the Congress councilors got entangled with each other. Later they started pushing each other. Then the matter reached to throwing chairs.
A group of councilors celebrated the chairman's birthday amidst sloganeering
The meeting turned into a complete ruckus due to the noise. After that, angry Congress councilors including the Deputy Chairman staged a sit-in in the auditorium and shouted slogans against the Chairman and the Commissioner. After the meeting, the pro-Chairman Congress councilors celebrated the birthday of Chairman Madhu Nuwal by cutting a cake. Meanwhile, on one side of the auditorium, a group of councilors was celebrating the birthday of the Chairman. On the other hand, the second camp of councilors continued to sit on dharna.
Chairman Madhu Nuwal called it a simple event
Speaker Madhu Nuwal, who came out after the incident in the auditorium, called it a normal incident. He called the meeting successful and claimed that all-round development of the city would be done. It is notable that there is a Congress board in Bundi. But here the Congress councilors are divided into camps. Due to this, the round of allegations and counter-allegations continues among the Congress corporators. This tussle was seen at its peak in today's meeting.
First read breaking news in Hindi News18 Hindi| Read today's latest news, live news updates, most reliable Hindi news website News18 Hindi.
Tag: Bundi, Rajasthan Congress, Rajasthan news, Rajasthan Politics
FIRST PUBLISHED : March 22, 2023, 21:00 IST