India News
Rajasthan Police: Baytu DSP Jagguram suspended, had nexus with drug smugglers, mafias only exposed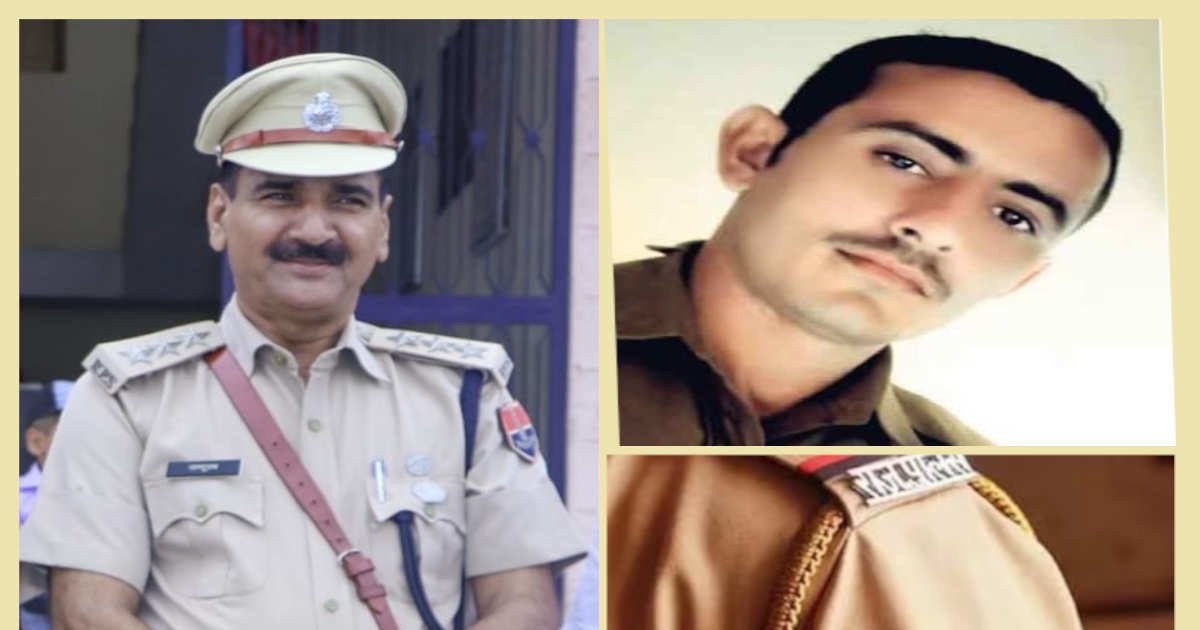 highlights
Jagguram is an officer of Rajasthan Police Service
A constable Nainu Ram has also been suspended along with Jagguram.
Locals celebrate with fireworks after Jagguram's suspension
Barmer. Another stain has been put on the uniform of Rajasthan Police. Baytu Deputy Superintendent of Police Jagguram (Baytu DSP Jagguram) and Constable Nainu Ram of Barmer district, located on the India-Pakistan border, have been suspended on charges of connivance with drug smugglers. After this action, where there has been a stir in the Barmer police fleet, the people of the area have celebrated by bursting fireworks. This action has been implemented after concrete evidences were found of alliance with DSP Jagguram from opium and doda smugglers caught in Pratapgarh last days.
Barmer Superintendent of Police Digant Anand, on the one hand, is making claims to prevent illegal drug trafficking in the district, while on the other hand, his own police officers are promoting smuggling of drugs including doda and opium in alliance with smugglers. This whole matter came to light when there was an encounter between the smugglers and the police who were carrying illegal drug consignment in Chhotisaddi of Pratapgarh. Pratapgarh police arrested two smugglers of Barmer district after being shot in their legs.
Caught smugglers threatened in the name of DSP Jagguram
On this the smugglers told the police that your DSP gets them to talk to Jagguram. When the higher officials came to know about this, they were taken aback. After that, ADG (Vigilance) Biju George got a thorough investigation done, then a WhatsApp chat was found between the smugglers and the DSP. Many other evidences of the nexus between DSP and drug smugglers were also found in it. After that Baytu DSP Jagguram and Constable Nanuram were suspended. It is being told that the activities of Baytu DSP Jaggu Ram were already under suspicion. Due to this there was resentment against him among the common people as well. This is the reason that as soon as the local people came to know about the suspension of Jagguram, they expressed happiness by bursting fireworks.
The role of DSP Jagguram had come under the scanner earlier as well.
A few days ago, while catching the smugglers, his car was hit by Baytu police officer Omprakash. Firing also took place during this. Even after that incident, the role of DSP Jagguram came under the scanner. At the same time, he was also accused of not giving correct factual information to the higher police officers. Two days ago, the police station officer was made to spot the line. The local people protested strongly against this. At the same time, fireworks have been done on the suspension of DSP Jagguram.
Police morale and credibility deteriorate
Superintendent of Police Digant Anand says that such officers and personnel spoil the morale and reputation of the police. If any policeman is found further involved in this, strict action will be taken against him. It is notable that Barmer district is becoming a hub of illegal doda poppy and opium smuggling. The young generation is getting wasted in addiction to doda post and opium.
First read breaking news in Hindi News18 Hindi| Read today's latest news, live news updates, most reliable Hindi news website News18 Hindi.
Tags: barmer news, crime news, Rajasthan news, Rajasthan Police
FIRST PUBLISHED : March 28, 2023, 15:03 IST