India News
Rajasthan: Weapons seized in Rajsamand, 18 pistols recovered, 23 vicious miscreants arrested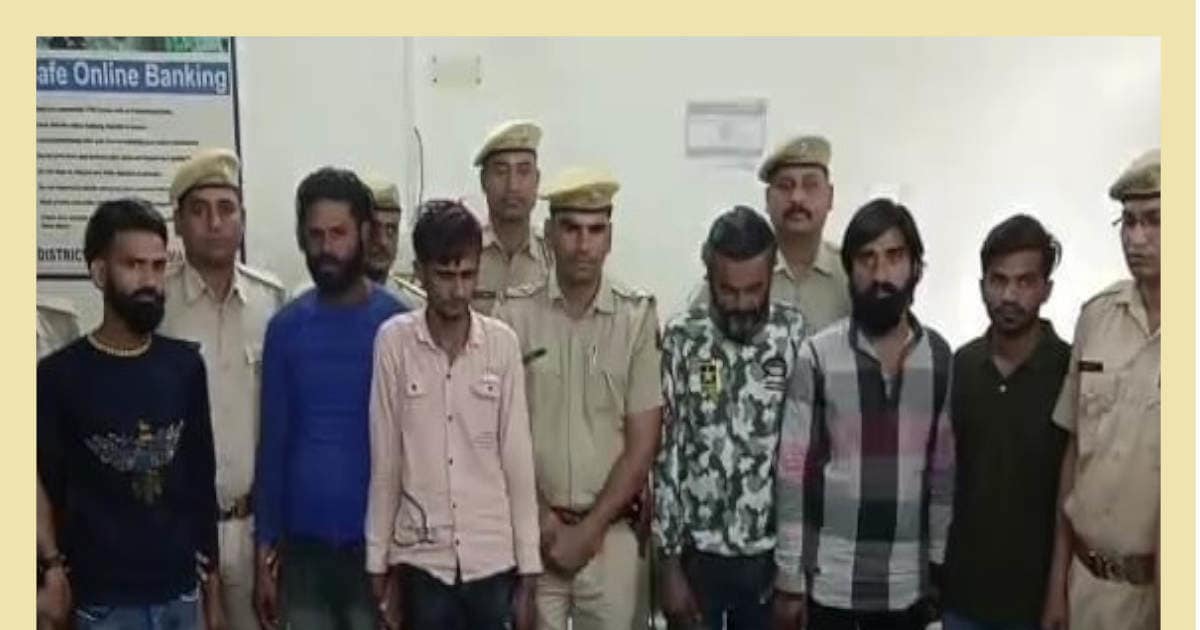 highlights
Big success of Rajsamand police
Police registered 30 cases of illegal weapons
Most illegal weapons were caught in Kelwa area
Rajsamand. Illegal weapons are coming in large numbers in Rajsamand district. In the last one month, the Rajsamand police have recovered and seized a large number of illegal weapons by taking continuous actions. Police recovered 18 pistols, seized 23 cartridges during this period. This is the biggest action taken by Rajsamand police against illegal weapons in a month. All the accused arrested with weapons are active criminals. The police is engaged in making a horoscope of his crimes.
In fact, on the instructions of the Director General of Rajasthan Police, from March 1 to March 31, a campaign was launched across the state to seize illegal weapons. In this campaign, under the leadership of Rajsamand Superintendent of Police Sudhir Joshi, police have seized 18 fire arms in different police station areas in 1 month. Along with this, 23 cartridges have also been recovered. The police have also registered 30 cases of illegal weapons.
Rajasthan: 9-year-old innocent girl killed, body cut into 10 pieces and thrown in ruins, people are horrified
12 pistols recovered in Kelwa police station area
District Superintendent of Police Sudhir Joshi said that following instructions received from the police headquarters, the police launched a campaign to seize illegal weapons to prevent the ever-increasing crimes in the district. Under this, 12 pistols have been recovered and seized in Kelwa police station area of ​​Rajsamand. At the same time, 3 pistols were recovered in Railmagra area, 1 pistol and 11 cartridges were recovered in Kunwaria police station area.
Criminals are affiliated with local gangs
Apart from these, 1 pistol has been recovered in Kankroli police station area and 1 pistol has also been recovered in Rajnagar police station area. Along with the recovery of illegal weapons, 23 people have been arrested in these cases. SP Joshi told that most of the accused arrested by the police with illegal weapons are vicious criminals and are involved in criminal incidents. Most of the criminals are associated with local gangs. The police is preparing the complete criminal horoscope of all the criminals.
Some criminals also display weapons on social media
The Superintendent of Police said that some criminals display weapons on social media as well. Seeing them, the young generation gets attracted towards them and takes the path of crime. In such a situation, the police is working specially to change the mindset of the youth. He has appealed to the youth to stop following the gangster on social media. The police also have a special eye on the youth who follow the gangsters.
First read breaking news in Hindi News18 Hindi| Read today's latest news, live news updates, most reliable Hindi news website News18 Hindi.
Tags: Arms Act, crime news, Rajasthan news, Rajasthan police
FIRST PUBLISHED : April 02, 2023, 16:25 IST