India News
Rebel leader Eknath Shinde's 10-minute talk with CM Uddhav Thackeray and 10 important facts that came out of it, know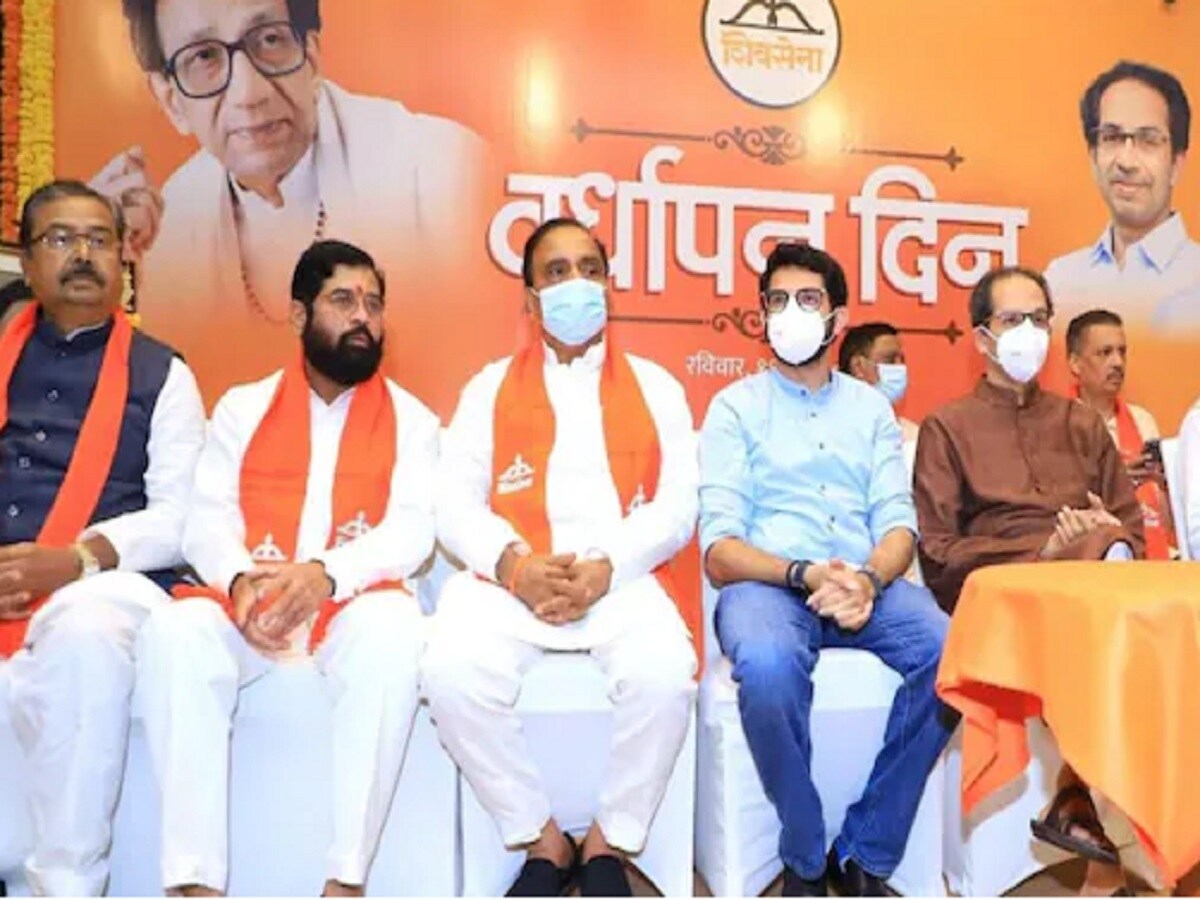 Amidst the political turmoil in Maharashtra, Chief Minister Uddhav Thackeray had sent his trusted MLA Milind Narvekar to Surat to meet the rebel Eknath Shinde. When he reached Surat there, he got Shinde to talk to Chief Minister Uddhav Thackeray over the phone. The important facts that emerged from this conversation and after that are as follows-
According to sources, in a phone conversation, Chief Minister Uddhav Thackeray asked Eknath Shinde to reconsider his decision. After this Shinde said that he has not reached any decision now nor has he signed any document. Whatever has been done so far has been done to make the party better.
NDTV has quoted sources as saying that in the conversation, Shinde said, rule the state by forming an alliance with the BJP again. On this, Shiv Sena chief Thackeray said, now some people are saying that one should join BJP. But how can we be together? We already had to bear the brunt of being with him. Why should we go with him now?
Late night CM Uddhav Thackeray addressed his remaining MLAs. The Chief Minister said that we are trying to understand the needs of Eknath Shinde. They will come back to us. All MLAs will come to us soon. NCP and Congress are also with us.
Rebel leaders are camping with 22 MLAs in a hotel in Surat, Gujarat. Gujarat is ruled by BJP. That's why fingers are being raised on BJP too. Maharashtra BJP President has clearly said that the party is keeping its option open to form the government with Shinde.
Shiv Sena chief Uddhav Thackeray called an emergency meeting only in the afternoon but the leaders' presence in it was disappointing. They could not show any kind of power. He replaced Shinde as the Chief Whip. Here Shinde also removed the word Shiv Sena from his Twitter profile.
Uddhav Thackeray's government came in 2019 on the strength of NCP, Congress and Shiv Sena alliance. Sharad Pawar was its architect. But now Sharad Pawar says that this is an internal matter of Shiv Sena. Sharad Pawar also said that although he is confident that the government will survive.
Former Maharashtra Chief Minister Devendra Fadnavis is being told a major role in this whole incident. He is meeting Home Minister Amit Shah in Delhi. The role of Fadnavis in getting Shinde's hideout in Surat is being considered responsible.
The present crisis escalated when Shiv Sena's MLA did cross voting in the MLC election last night. Due to this BJP got five seats. Although BJP was winning only 4 seats on its own.
Eknath Shinde was said to be angry due to the preference being given to Sanjay Raut in Shiv Sena. Although even today Sanjay Raut handled the PR department of Shiv Sena and described the incident as a minor form of crisis and called Eknath Shinde a loyal soldier.
If the support of 22 MLAs of Eknath Shinde's camp is secured, then BJP will need 17 other MLAs apart from its own 106 MLAs. On the other hand, the Maha Vikas Aghadi government will also be in danger if Shinde withdraws the support of 22 MLAs.
Be the first to read breaking news in Hindi News18 Hindi | Today's latest news, live news updates, read most reliable Hindi news website News18 Hindi |
FIRST PUBLISHED : June 22, 2022, 00:13 IST
,