India News
Rs 400 crore case: M3M Group promoter Roop Kumar Bansal arrested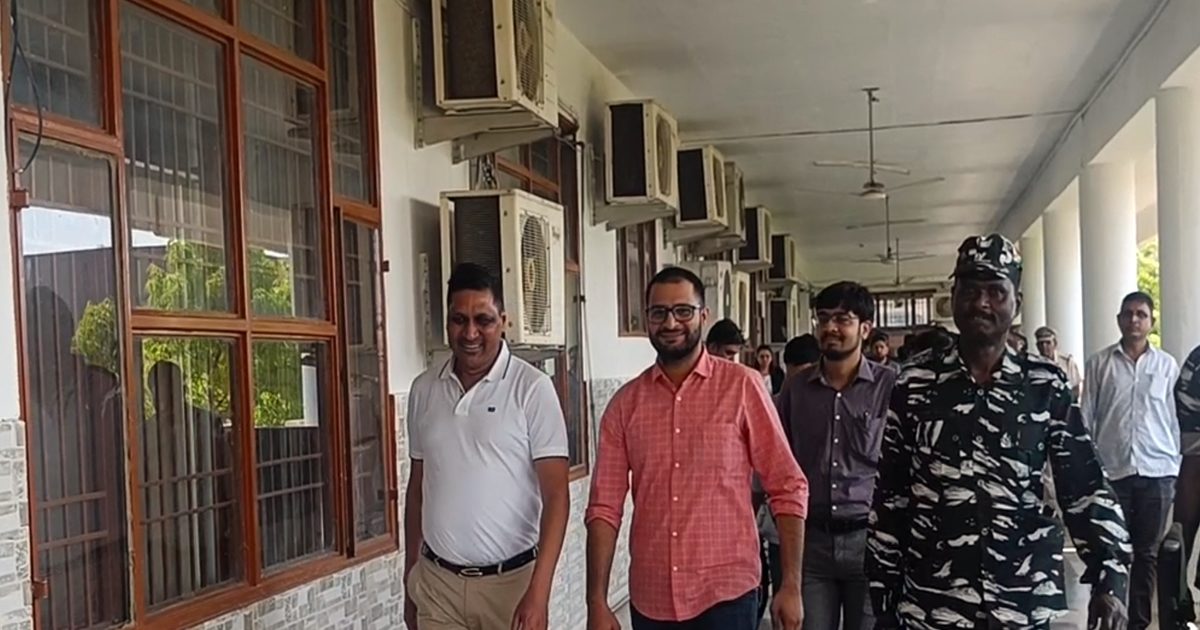 Tara Thakur
Panchkula. The Enforcement Directorate (ED) arrested M3M promoter Roop Kumar Bansal and produced him in the Panchkula district court. After presenting promoter Roop Bansal amidst tight security, ED got his 7-day remand. ED will now interrogate Roop Bansal, an accused in the Rs 400 crore money laundering case. The arrest has been made on charges of cheating and money laundering from investors and flat buyers. Earlier, ED had conducted raids at 7 places in Delhi and Gurugram in connection with the IAO and M3M case. Central agency ED has included 17 expensive vehicles in this raid. At the same time, jewelery worth 5.75 crores and 15 lakh cash were also seized.
In the investigation against M3M Group, ED has come to know that this group sold the development rights of land worth 4 crores in Gurugram to five shell companies for 10 crores. After this, these five companies fraudulently sold the development rights of land worth 4 crores to IREO Group for 400 crores, that is, the deal was done at 400 times more price.
from your city (Panchkula)




Used to hunt high profile ladies, arrested the vicious man who scored half a century of marriage, know the whole story




Subhash Bishnoi is trying to save water, travels 12 kilometers daily




Haryana government forgot the promise made to the messiah of Yamunanagar, saving lives since the age of 16




6000 years old camp exists in Rohtak, devotees are blessed with tongs, know the reason




Beekeeping changed the fate of the farmer, earning this much in a year, PM Modi is also a fan




Why did speaker Gyanchand Gupta's eyes become moist, in whose memory every year a badminton tournament is organized?




Jamming the National Highway is a legal offense, can be punished for so many years with heavy fine




HPSC HCS Prelims result 2023: Civil Services Prelims result declared, check result from direct link




Anand Marriage Act has been implemented in Chandigarh, know what are the provisions of this act?




Now there is cruelty in Gurugram! Bhojpuri singer raped a 13-year-old girl, photos went viral, arrested




Unbroken flame has been burning in the court of Sherawali Maa for 20 years, devotees reach from far and wide to seek blessings
All the facts were placed before the court in Panchkula, on the basis of which the court sent the accused Roop Bansal on remand for 7 days. At present, the ED is investigating who are the people involved in this matter. In this case, the money imposed by the investors and buyers will also be recovered by the ED. In the case of money laundering of about Rs 400 crore, now the investigation of AD will proceed further. During the remand regarding this matter, ED can get many more important information.
,
Tags: Directorate of Enforcement, Haryana BJP, Haryana News Today, ,
FIRST PUBLISHED : June 10, 2023