India News
RSS wants to increase the role of women in the organization, resolved to mobilize girl students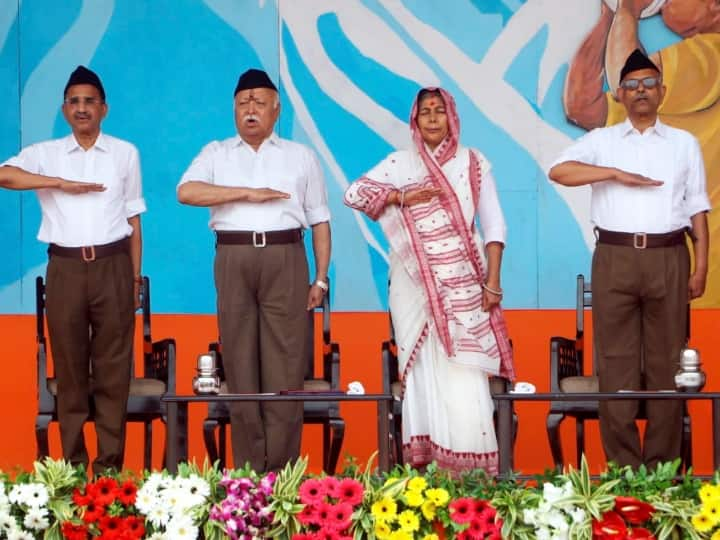 Women Empowerment In RSS: Questions have been raised for a long time regarding the role of women in the Rashtriya Swayamsevak Sangh (RSS). On Monday (October 17) the second day of the Sangh's national executive meeting, a senior functionary in Prayagraj said that the RSS would focus on increasing the role of women in the organization's decision-making. According to the office-bearer, the discussion on the second day at the All India Executive Board meeting focused on finding ways to increase the role of women workers in all its affiliated organisations.
The RSS functionary said the leaders agreed that efforts need to be made to ensure women's participation in the various social and ideological works being carried out by the organisation. He said that the works related to social issues would be taken up at the development block level in rural areas apart from the city level. For this, now an effort will be made to increase the participation of women in the meetings of the RSS. There was also a discussion on organizing awareness programs for women from Anganwadis and Self Help Groups (SHGs) across the country.
resolved to mobilize girl students
The official said that the RSS has also resolved to intensify efforts to mobilize girl students for the activities of the Sangh. Significantly, during a speech on the occasion of Vijayadashami on October 5, RSS chief Mohan Bhagwat had emphasized the importance of women's knowledge, empowerment and equal participation in all activities of the society, including the decision-making process. Bhagwat, along with RSS general secretary Dattatreya Hosabale and several top functionaries from all 45 regions of the state, is participating in a four-day meeting held at Gauhania.
latest video
Role of women in union
Significantly, questions have been raised about the role of women in the RSS for a long time. Critics of the RSS have often alleged that the Sangh does not give any share in its organization to half of the country's population, that is, women. Sangh critics allege that there is no place for women there. However, Sangh experts have always termed these allegations as baseless.
In response to these allegations, the Sangh is of the opinion that it had formed the Rashtra Sevika Samiti in 1936 itself, in which only women participate. At present, about one million women participate in it and its branches are run in different provinces of the country. In the capital Delhi alone, 70 women branches are being operated through Rashtra Sevika Samiti.
Also read:-
MSP Increase: Big gift to farmers on Diwali! Government has increased the MSP of these 6 crops, now farmers will get more price
Uttarakhand Helicopter Crash: Helicopter crash being torn from Kedarnath, seven including pilot killed, CM Dhami orders investigation