India News
Saraswati used to call Darinde Manoj as 'Mama', reveals police in Mira Road murder case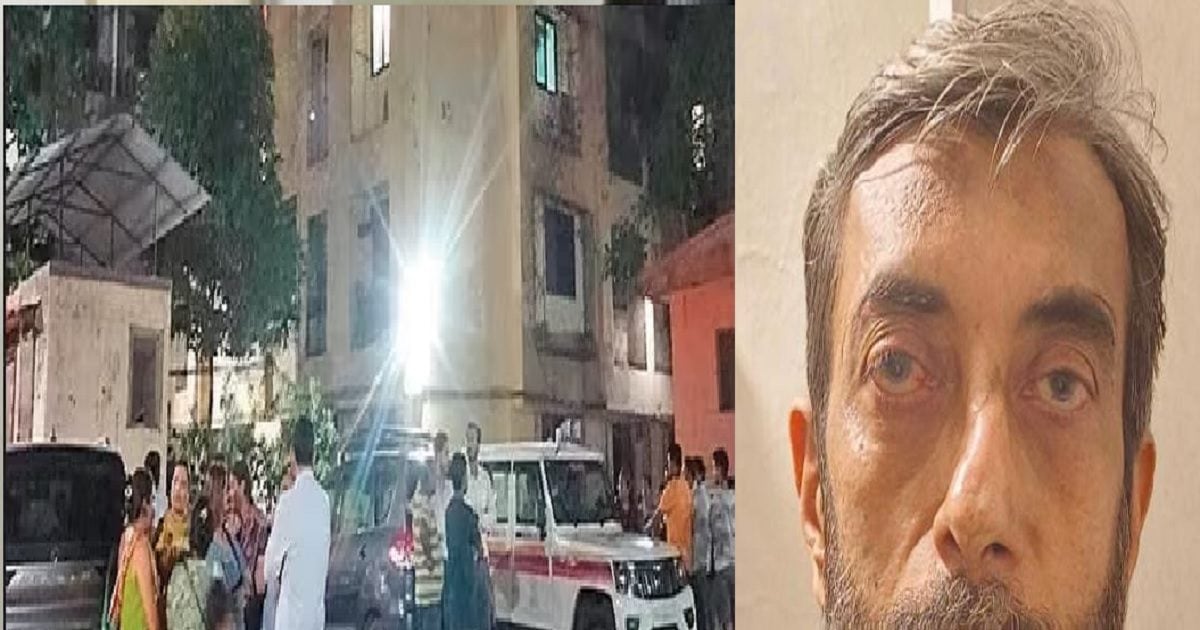 highlights
Saraswati's sisters knew about marriage, kept secret due to young age
Manoj accused of killing 32-year-old Saraswati and boiling her body in a pressure cooker
Mumbai. During the ongoing investigation in the Mumbai Mira Road murder case, the police has made a big disclosure. The incident of murder of a girl living in a live-in relationship in Mumbai created a sensation. Manoj Sane, 56, is accused of killing 32-year-old Saraswati, chopping her body into pieces and boiling it in a pressure cooker. It is being told that Manoj Sane and Saraswati Vaidya were married and they got married in the temple. Saraswati had also told about this marriage to her sisters, but she usually used to tell Manoj as maternal uncle.
DCP Jayant Bajbale said, 'During the investigation, we have come to know that the victim and the accused were married and they had informed about the same to the victim's sisters, who had hidden it from others due to their age difference. Earlier in the day, police learned that the orphaned victim had told the orphanage that the 56-year-old accused was her maternal uncle. Police said that in the course of events, the accused claimed that Saraswati Vaidya died by suicide on June 3 and he decided to dispose of her body as he was afraid that he would be accused of her murder.
Police had reached on the information of foul smell
Significantly, Manoj is accused of killing Saraswati and dismembering her body before boiling it in a pressure cooker. Neighbors of Geeta Akash Deep Building Flat J-704 complained of unbearable stench, after which the police came to know of the murder. According to ANI, the accused told the police during interrogation that Saraswati Vaidya had committed suicide on 3 June. He was afraid that he would be accused of her murder, so he decided to dispose of her body. He told the police that he cut her body into pieces and boiled them in a pressure cooker to avoid the stench.
Incident like murder of Shraddha Walker in Delhi
The incident was reminiscent of the gruesome murder case in Delhi, in which call center employee Shraddha Walker was allegedly murdered and hacked to pieces by her live-in partner Aftab Poonawalla. The body parts were then placed in a refrigerator. Every night from the hotel, Aftab used to take out some pieces and throw them in the nearby forest.
,
Tags: maharashtra news, mumbai news, mumbai police
FIRST PUBLISHED : June 09, 2023, 18:44 IST