India News
Semi-naked body of a woman cannot be considered as obscenity – Kerala High Court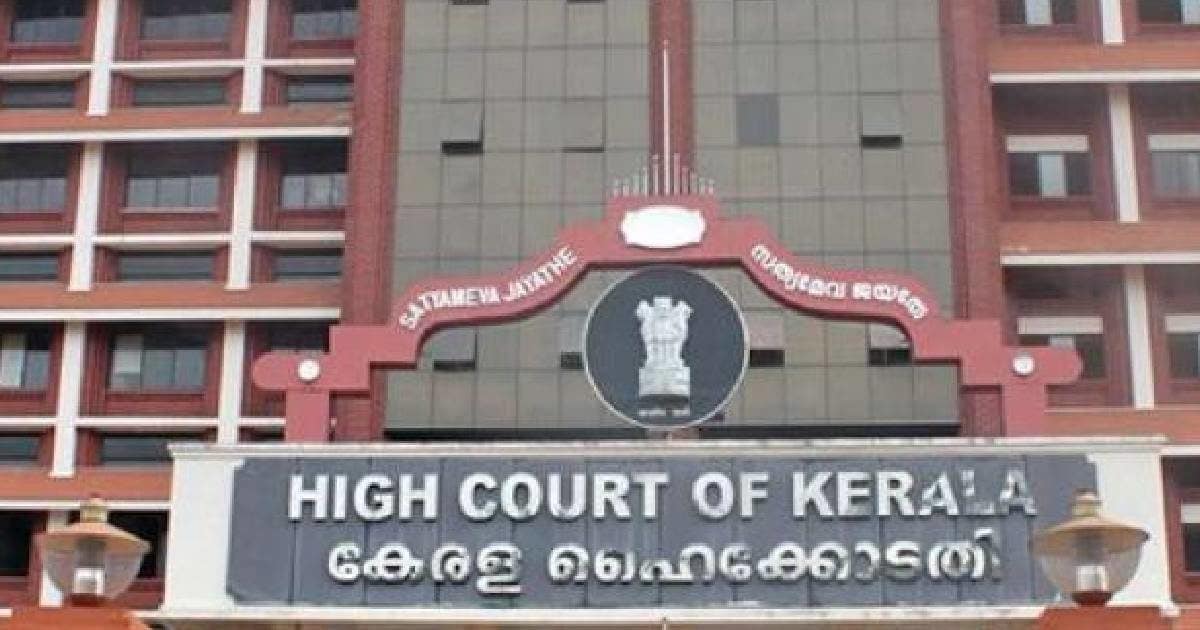 New Delhi. The Kerala High Court on Monday acquitted a women's rights activist from a case related to the POCSO law, saying that half of the population does not get the right to autonomy over their bodies. They face harassment, discrimination and punishment and are ostracized for taking decisions about their own bodies and lives. Women's rights activist Rehana Fathima was facing trial under the Protection of Children from Sexual Exploitation (POCSO) Act, Juvenile Justice and Information and Technology Act. A video of Fatima had surfaced in which she was standing half-naked in front of her minor children and had allowed 'painting' on her body.
While acquitting Fathima, Justice Kausar Edappagath said that on the basis of the allegations leveled against the 33-year-old activist, it was not possible for anyone to decide whether her children were used for sexual gratification in any way. The court said that she had simply allowed her body to be used as a 'canvas' by her children for 'painting'. The court said, 'Women's right to take autonomous decisions about their bodies is at the core of their fundamental right to equality and privacy. It also comes under personal liberty in Article 21 of the Constitution.
The naked upper part of men is not considered obscene
Fathima had challenged in the High Court the dismissal of the petition acquitting her by the lower court. In her appeal to the High Court, Fathima had said that 'body painting' was a political move against the society's view that the naked upper part of women's body is somehow associated with sexual gratification or sexual acts whereas The naked upper part of the body of men is not seen in this form.
Agreeing with Fathima's submissions, Justice Edappagath said that drawing of the upper body of the children by the children in the form of art project 'cannot be seen as actual or any kind of sexual act, nor Only it can be said that this work (body painting) has been done for sexual gratification or with the intention of sexual gratification.
Wrong to associate painting on a bare upper back with sexual gratification
The justice said it was 'cruel' to link such 'innocent artistic expression' to sexual activity in any form. The court said, 'There is no basis to prove that children have been used for pornography. There is no indication of sexual gratification in the video. Depicting the upper naked part of the body, whether male or female, cannot be seen to be associated with sexual gratification.
The prosecution had claimed that Fathima showed her upper body naked in the video, hence it was obscene and indecent. However, rejecting this argument, the court said that 'nudity and obscenity are not always synonymous'. The court said, 'It is wrong to declare nudity as essentially obscene or indecent or immoral.'
right to autonomy for men and women
The court also clarified that at one point of time, lower caste women in Kerala fought for the right to cover their breasts and there are pictures, artefacts and statues of gods and goddesses in various ancient temples and public places across the country which are semi-nude. state and all of them are considered 'sacred'. The court said that the nudity of the upper body of men is never considered obscene or indecent nor is it associated with sexual gratification but 'a woman's body is not treated in the same way'.
The High Court said, 'Every person has the right to autonomy over his (male and female) body and it is not gender based. But women often do not get this right or get very little. Women are harassed, discriminated against, isolated and punished for making decisions about their bodies and lives. The court further said that there are some people who consider the nudity of women to be a 'stigma'…
,
Tags: kerala high court, Women rights
FIRST PUBLISHED : June 05, 2023, 17:50 IST