India News
Senior Citizen Pilgrimage Scheme 2023-24: Number of seats doubled, now 40 thousand elders will be able to take advantage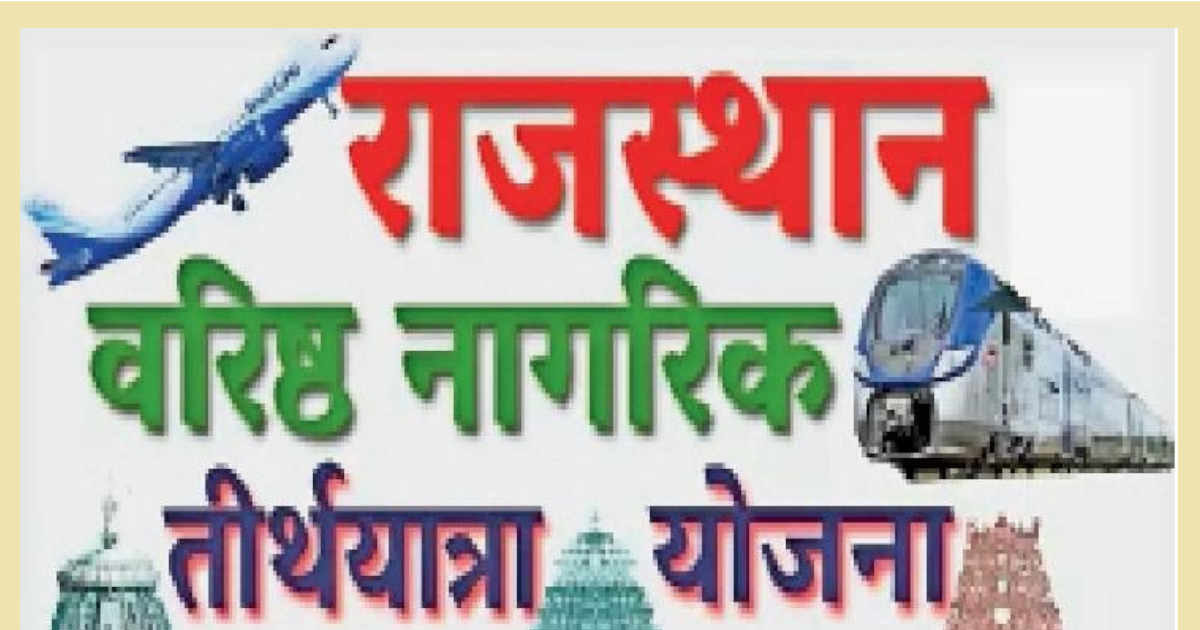 highlights
Rajasthan Senior Citizen Pilgrimage Scheme
Government increased the number of seats from 20 thousand to 40 thousand
This time the Ram temple in Ayodhya was also included in the yatra.
Mahima Jain.
Jaipur. There is good news for senior citizens in Rajasthan. The number of beneficiaries has been doubled during the Senior Citizen Pilgrimage Scheme 2023-24 (Varishth Nagarik Terth Yatra Yojana) in Rajasthan. The government has increased it from 20 thousand to 40 thousand. Of these, 36,000 passengers will be taken on pilgrimage by train and 4,000 by aeroplane. Along with this, the Ram temple located in Ayodhya has also been included in the yatra this time.
Under the scheme, border tourism will also be done for the elderly. Maximum 3864 passengers will travel from Jaipur in Rajasthan. Out of these, 386 passengers will leave for pilgrimage by airplane and 3478 passengers by train. The process of drawing lotteries for pilgrimage will start from May 25 at the district level. After that the list of beneficiaries will be released.
92 thousand elders have done these journeys in nine years in Rajasthan
The Devasthan Minister told that the state government has so far provided free travel to 92 thousand people under the Senior Pilgrim Yatra Yojana, which has been running for the last 9 years. Under the scheme, free travel facility is provided to the elders of the state who are above the age limit of 60 years. The senior citizen will have to submit a certificate from the medical officer along with the application form to the effect that the person is physically fit and capable for the proposed journey.
These pilgrimage places are made to travel
By Train Tirupati, Jagannathpuri, Dwarkapuri-Somnath, Rameshwaram-Madurai, Vaishno Devi-Amritsar, Mathura-Vrindavan, Prayagraj-Varanasi, Gangasagar (Kolkata), Ujjain-Omkareshwar, Shikhar-Pawapuri, Kamakhya (Guwahati), Bihar Sharif, Haridwar- A visit to Rishikesh and Velankani Church (Tamil Nadu) is organized. Apart from this, a trip to Pashupatinath-Kathmandu Nepal is made by air.
,
Tags: jaipur news, Rajasthan news, religious places, senior citizens
FIRST PUBLISHED : May 21, 2023, 15:42 IST