India News
Sister-in-law Nayaba and father-in-law campaigned in protest, now Rivaba gave a statement on the family fight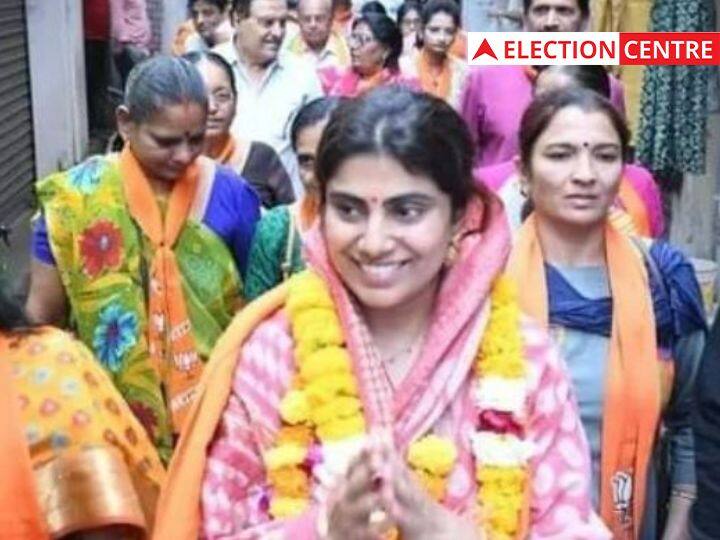 Gujarat Election 2022: In Gujarat Assembly 2022, BJP has also made Rivaba Jadeja, wife of famous Indian cricketer Ravindra Jadeja, its candidate. The party has given him ticket from Jamnagar North. Ravindra Jadeja is also campaigning vigorously for his wife, but news came on Tuesday that Rivaba's father-in-law and Ravindra Jadeja's father Anirudh Singh Jadeja has appealed to the public not to vote for Rivaba Jadeja. Rivaba looked quite uncomfortable with this father-in-law's statement, but now Rivaba's statement has come.
People's support with BJP- Rivaba
BJP candidate Rivaba Jadeja said, "There is nothing difficult for me in elections. This is not the first time that people of different ideologies come in the same family. I believe that people's support is with BJP." My father-in-law and sister-in-law are campaigning as members of that party (Congress). It is not an issue."
Gujarat | Nothing is difficult for me. It isn't the first time people in same family are coming from different ideologies. I believe people's support is with BJP. My father-in-law & sister-in-law are campaigning as members of that party. There aren't any issues: Rivaba Jadeja, BJP pic.twitter.com/8TacZFWx47

— ANI (@ANI) October 30, 2022
News Reels
Sister-in-law also against Rivaba
Let us inform that in this election, Rivaba Jadeja and Ravindra Jadeja's sister Nayanaba Jadeja are in different parties. The news of quarrel between sister-in-law and sister-in-law has also come to the fore. Naina Jadeja has campaigned against Rivaba on this seat. He also joined the Congress party in the year 2109.
first phase of polling on december 1
The campaigning for the Gujarat Assembly Elections 2022 has come to an end, now all the parties are waiting for the public to vote. The first phase of voting in the state is to be held on December 1, in which voting will be held on 89 seats in 19 districts. For this, the Election Commission has completed all the preparations. Let us tell you that voting for the 182-member Gujarat Assembly is being held in two phases, under which the first phase will be held on December 1 and the second phase will be held on December 5. While the results will come on 8 December.