India News
Stone pelters caught sight of the beauty of Vande Bharat train, broke 30 glasses in 68 days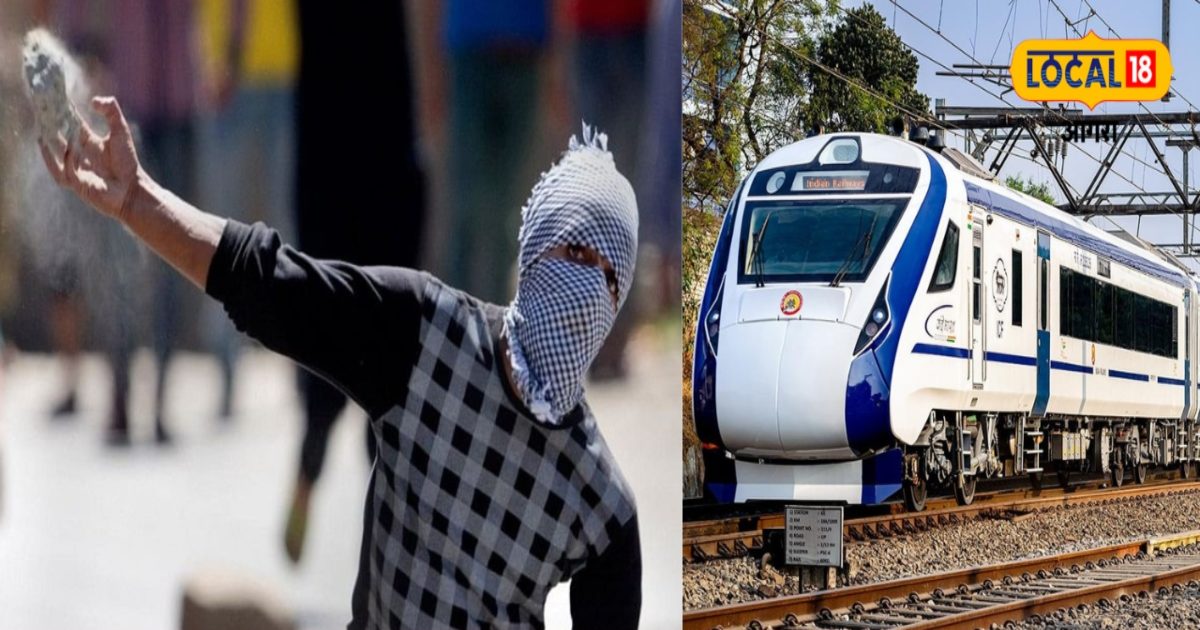 Harikant Sharma /Agra. Vande Bharat, the country's most beautiful and luxury train known for its speed, has caught the eye of stone pelters. A startling news related to the country's fastest semi-high speed Vande Bharat has come to the fore. Stone pelters target the train between Delhi Nizamuddin to Agra. This train was flagged off by the country's Prime Minister Narendra Modi in Bhopal two months back.
The windows of this train have been targeted several times during the last two months. More than 30 windows have been broken by pelting stones. Many have been changed. Work is being done by putting transparent tapes on many windows, but the question is, who are these people who are playing with the country's heritage? Stones are being pelted on the country's most beautiful and speedy train.
Vande Bharat train's broken glasses have been replaced many times
The Prime Minister of the country flagged off the Vande Bharat train from Bhopal's Kamalapati station to Delhi 68 days ago. This train reaches Hazrat Nizamuddin via Bhopal, Jhansi Gwalior, Agra. In the journey of 68 days, many times stone pelters have damaged the mirrors by pelting stones on the Vande Bharat train. As per information, glass windows of coaches E2, C3, C4 C5, C6 have been broken. Transparent tape has been placed over the broken mirrors. Along with this, glasses of more than 16 windows have been replaced in Bhopal.
Stone pelting on Vande Bharat is unfortunate
In the evening, the Vande Bharat train travels from Nizamuddin to Bhopal. Meanwhile, the team of News18 local reached Agra Cantt railway station and took stock of the situation and found that many glasses are still broken. Many are being used by sticking them with tape, while many are completely broken. People traveling in the train say that they were surprised to see the broken learnings in this beautiful train. Such unfortunate behavior with the Vande Bharat train, which is known for its high speed and facilities, is shocking in itself.
Those who pelt stones on train will not be spared
Agra Railway's PRO Prashasti Srivastava told that at present there is no official information about stone pelting on the train between Nizamuddin and Agra. Why are the window panes breaking? It will be found out. If really mischievous elements are pelting stones and breaking glass on the train, then strict action will be taken against such people.
,
FIRST PUBLISHED : June 08, 2023