India News
Story of becoming Asaram from Asumal, journey from chaiwala to baba, sold liquor and also committed crimes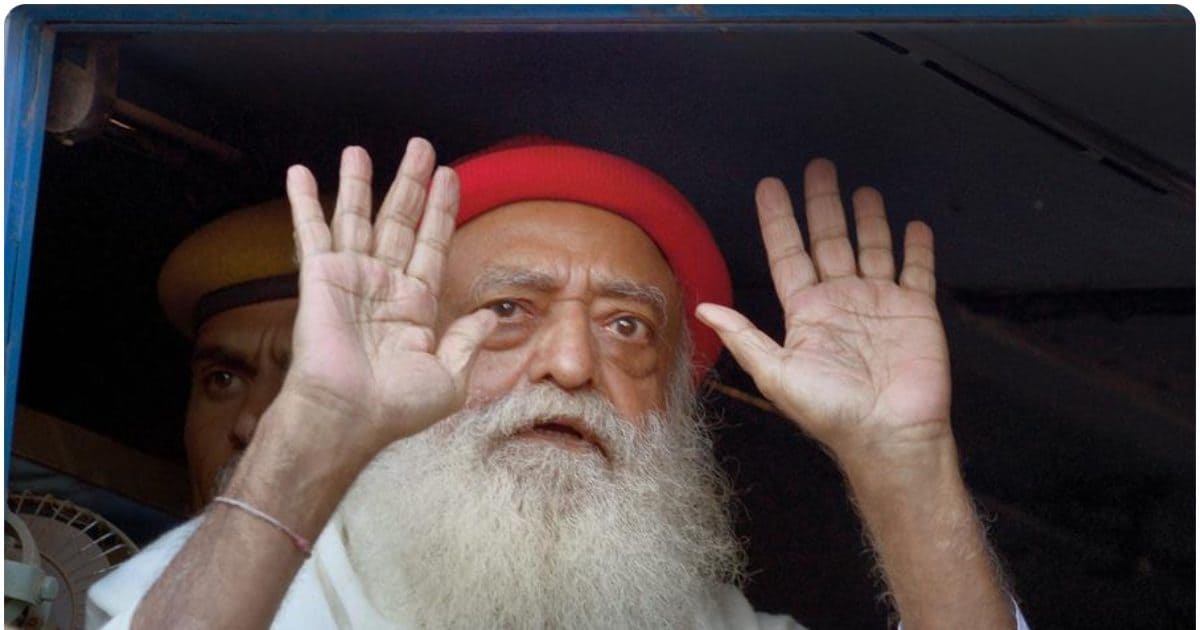 highlights
Jodhpur court has already convicted in a rape case
Born in Pakistan and family moved to India after partition
After the early passing of his father in childhood, he also did many small jobs, including the business of selling liquor.
The Gandhinagar court has sentenced Asaram Bapu to life imprisonment in the case of rape of two sisters. He is already serving life sentence in Jodhpur in another rape case. Asaram was arrested in August 2013 from Indore. There was a time when Asaram used to run a tea shop. People then knew him by the name of Asumal. From there his journey to become Baba means the story of Asumal becoming Asaram.
He was born on 17 April 1942 in Barani village, Nawabshah (now in Pakistan) to Thiumal Sirumalani and Mehgi Ba, a businessman by profession. Named Asumal. Asumal's family also came to India during the partition.
The family settled in Maninagar near Ahmedabad, but Asumal's father died soon. Then in childhood itself the responsibility of the family fell on Asumal. Asumal moved to Vijapur in Mehsana, which used to be greater Mumbai at that time. Gujarat was also a part of this state. This would be about 1958-59.
That tea shop still exists
Even today there is such a tea shop in Vijapur, which was outside the magistrate's office. This tea shop is still there today. Those who know Asumal say that once upon a time Asumal used to sit at this shop. This shop belonged to Sevak Ram, a relative of Asumal.
Asaram worked in a tea stall in Vijapur in the 60s. Then he was also accused in a murder case. (PTI file photo)
Those in the know say that Asumal ran a tea shop for a long time. At the same time he started keeping a long beard. Many elderly people living there have not forgotten that period.
has also been accused of murder
If those who know the past are to be believed, Asaram's association with controversies is old. According to the local people, in 1959 Asumal and his relatives were also accused of murder under the influence of alcohol. Asumal was acquitted due to lack of evidence.
Then they used to earn huge profits by selling liquor in the market.
It is said that after being acquitted of the charge of murder, Asumal left Vijapur. Settled in Sardarnagar area of ​​Ahmedabad. That was the 60s. Here too those who claimed to know Asaram told News18 India surprising things about Asumal's past. Kaduji Thakor claims that he and Asumal were once friends.
Asumal used to do liquor business then. Asumal had four partners in this business. The names were Jamarmal, Nathumal, Lachrani and Kishan Mal, all were Sindhis. (wiki commons)
Kaduji says that Asumal used to do liquor business then. Asumal had four partners in this business. The names were Jamarmal, Nathumal, Lachrani and Kishan Mal, all were Sindhis. According to Kaduji, all of them used to buy liquor from his shop, which Asumal used to earn huge profits by selling it in the market.
later milk job and disappeared
Kaduji says that he cannot forget this past of Asumal. Asumal used to come to his shop wearing white vest and blue shorts to buy liquor. He used to carry a full gallon of liquor on his shoulder alone. According to those who know him, Asumal left this work after doing liquor business for three-four years. Then he started working at a milk shop for just Rs.300. Then he disappeared after some time.
then came forward as Asaram
After many years, Asumal and not Asaram came in front of the world. The Asaram who used to give sermons, is now behind the bars of the jail for many years on many charges including rape and murder. Who is the spiritual master in the eyes of the devotees. However, after being convicted by the court, now he is stuck with more punishment. There doesn't seem to be any possibility of getting out of jail and getting acquitted.
Asaram did the business of selling liquor. Then started working to sell milk. o(twitter.com/Hoolmarg1)
how to get into spirituality
The question is, how did Asumal become spiritual guru Asaram from a common urbanite? This story begins in the 70s. It is said that before turning towards spirituality, Asumal tried his hands in many types of business. But the question is also why Asumal decided to turn towards spirituality.
previously unacquainted with the work of discourse
Actually, Asumal's mother was of spiritual nature. It is said that it was the influence of his mother that pulled him towards spirituality. Asumal first came in contact with some tantriks. Asumal also learned the art of hypnosis from those tantriks. He also started giving discourses, but till then he was not fully adept in this art. His case in the line of spirituality started getting frozen. The crowd and devotees started calling him Bapuji. However, seeing Asumal turning towards spirituality, his family was worried. Asumal's marriage was fixed.
Asaram built a raw ashram on the banks of Sabarmati river. Gradually, Asaram started becoming popular with his discourses. Devotees started joining him. (news18)
According to Asaram's official website, Asumal ran away from home to avoid marriage. The family members met him after 08 days in an ashram in Bharuch. Eventually Asumal had to bow down in front of the family. He got married to Lakshmi Devi.
Again came to Motera with a Guru and with a new identity
However, Asumal's interest in spirituality did not diminish. Asumal was looking for a guru. It is said that this search was completed in Banaskantha district of Gujarat. Asumal found a guru in Leela Shah Bapu. According to those who know Asumal's past, he stayed with Leelashah Bapu for some time. Here his name changed from Asumal to Asaram. With a new name and a new identity, Asaram finally came to Motera in Ahmedabad.
Then devotees and ashrams started increasing
Asaram built a raw ashram on the banks of Sabarmati river. Gradually, Asaram started becoming popular with his discourses. Devotees started joining him. Then came the time when Asaram started appearing on television as well. His discourses on television started becoming popular. The number of devotees started increasing all over the country. The number of ashrams spread across the country also reached 400. Asaram joined the group of big spiritual leaders of the country.
Currently in jail in Jodhpur
At present, Asaram is serving his sentence in Jodhpur jail. Now after being convicted in the case of rape with two sisters, now he will also be sentenced to life imprisonment.
First read breaking news in Hindi News18 Hindi| Read today's latest news, live news updates, most reliable Hindi news website News18 Hindi.
Tags: Asaram, asaram bapu, Asaram News, Fake baba, rape
FIRST PUBLISHED : January 31, 2023, 14:05 IST