India News
Suspense on Sachin in Congress! Will you leave the party?, met Venugopal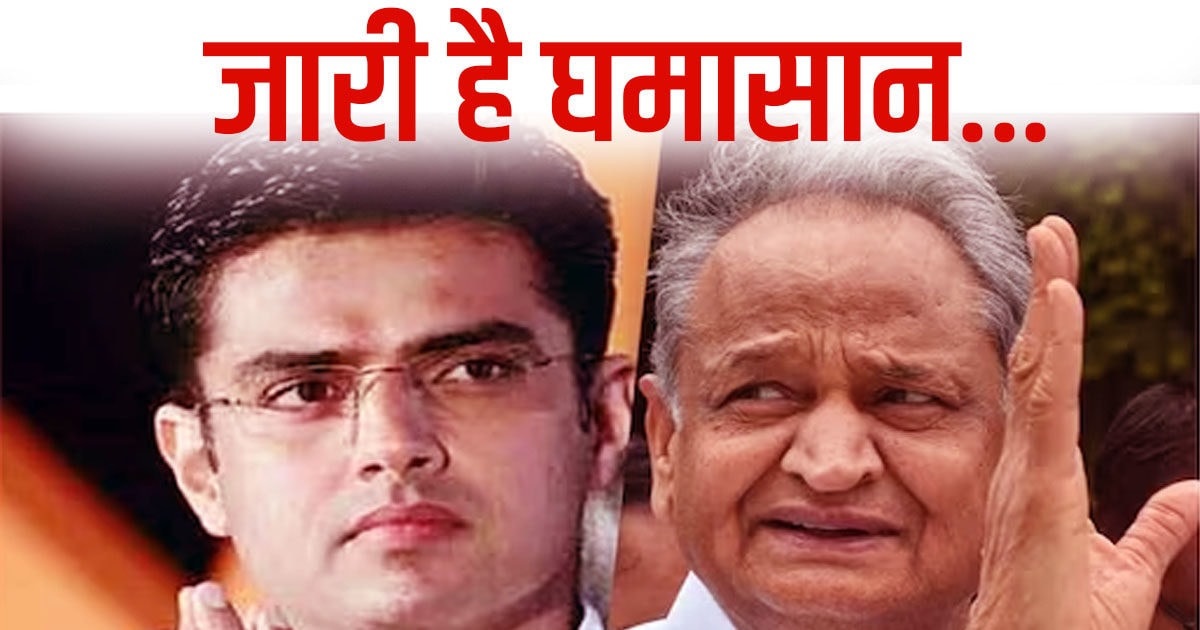 Jaipur. There is still suspense in the Congress regarding Sachin Pilot. In Rajasthan, Sachin Pilot has met KC Venugopal, general secretary of the Congress organization, amid reports of leaving the Congress and forming a new party after no effective reconciliation between Sachin Pilot and Chief Minister Ashok Gehlot. Sachin Pilot is adamant on his demand, while the Congress has dismissed reports of his forming a new party. Sachin Pilot wants a clear assurance from the party high command regarding his role and he is not convinced by the talks so far.
Significantly, even after 10 days have passed since Gehlot and Pilot's face-to-face meeting with Congress President Mallikarjun Kharge and Rahul Gandhi on May 29, there is no clear picture regarding Sachin Pilot in the Congress. According to sources, Congress General Secretary KC Venugopal met Sachin on Thursday evening amid speculation of Pilot leaving the Congress and forming a new party. It is worth noting that even after the meeting, the impasse regarding Sachin has not ended.
Sachin wants solid assurance
According to sources, Sachin Pilot wants concrete assurance about his role in Congress. He wants the party to clear the picture regarding his political future in Rajasthan after the elections. His condition is also clear regarding the CM, but the Congress high command has not yet convinced him on this.
Demands are also being raised for investigation of corruption of Vasundhara government
Apart from this, on the 3 demands of corruption related to the Vasundhara government, Sachin Pilot says that the Gehlot government should take action on this. According to sources, if the demand is not accepted, Sachin will decide the future course of action and for this there is a special focus on June 11. This day is the death anniversary of Sachin Pilot's father Rajesh Pilot. Meanwhile, the Congress has termed the news of Pilot's formation of a new party as a rumour.
These 3 options are in front of Sachin Pilot
Sachin Pilot is now considered to have three options in the midst of a political tussle with Ashok Gehlot in Rajasthan. The first of these is that he should remain in the Congress and wait for good times. Second, leave Congress and form your new party and compete with Ashok Gehlot and Congress in the elections. The third option before him is to leave the Congress and join another party. In such a situation, there is still suspense about whether he will join BJP.
What will Sachin announce on his father's death anniversary on June 11
At the same time, Congress General Secretary KC Venugopal claims that Sachin Pilot will remain in the Congress. But in Sachin's case, everything is not clearly visible. The wait is now on June 11 whether Sachin Pilot makes any big announcement regarding his political future on the death anniversary of his father Rajesh Pilot.
,
Tags: ashok gehlot, jaipur news, New Delhi news, Rajasthan Congress, sachin pilot
FIRST PUBLISHED : June 09, 2023, 17:13 IST