India News
Tejashwi Yadav on the mobilization of the opposition – the meeting will be historic, a leader is being missed!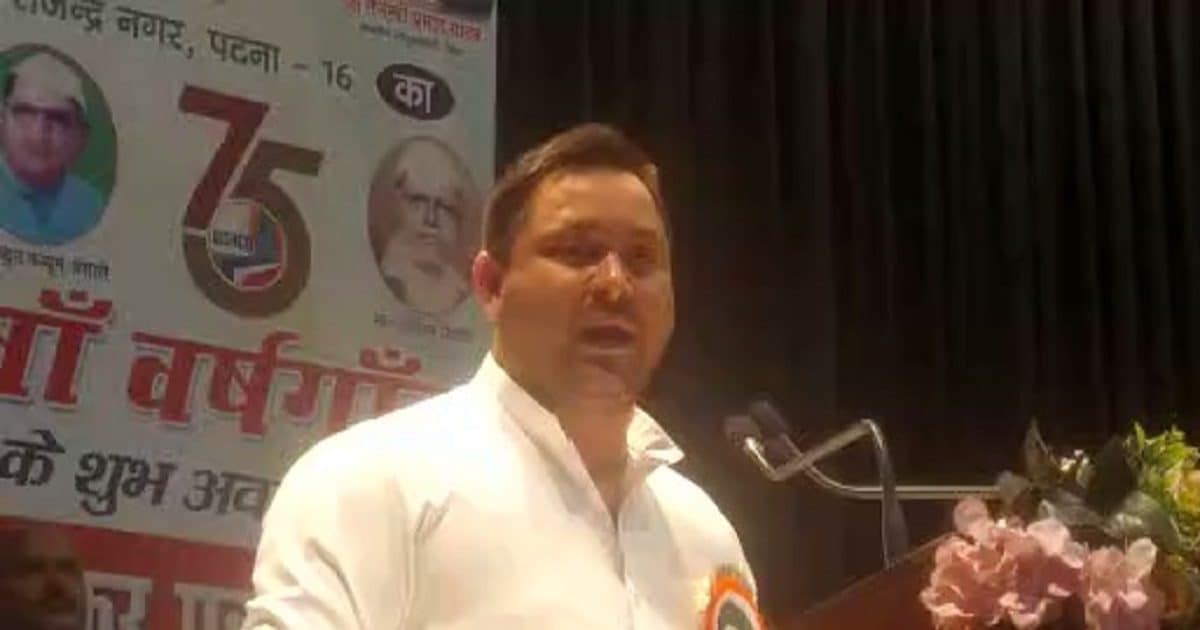 highlights
Meeting of anti-BJP parties in Patna on 23rd June.
Tejashwi Yadav said – Patna's meeting will be historic.
Tejashwi demanded special status from PM Modi.
Patna. Regarding the opposition solidarity meeting, Bihar Deputy CM Tejashwi said that the BJP is scared of the opposition coming together. The BJP will lose the Lok Sabha elections and after that it will lose the elections in other states as well. Both Rahul Gandhi and Mallikarjun Kharge will attend the June 23 meeting. The Deputy CM also said that the meeting to be held on 23rd will be historic. It is an important meeting, after many days all parties will sit together and decide how to move forward in 2024.
Tejashwi said that big parties and regional parties will have to come together. West Bengal Chief Minister Mamata Banerjee had suggested that the first meeting be held in Patna and everyone agreed. Tejashwi said that the JP movement started from Bihar itself. When it comes to any movement, big change or change, it starts from Bihar itself. It has an old history. This time also opposition unity is going to start from Bihar. Leaders of all parties will remain, representatives will not remain.
He said that it is not possible to talk only with KCR. The remaining 15 main leaders of the party will attend the meeting. Rahul Gandhi and National President Mallikarjun Kharge will also remain from Congress. On the other hand, on the arrival of the Prime Minister, Deputy CM Tejashwi said that anyone can come. If he is the Prime Minister of the country then he must come. Come, give special state status to Bihar. The real thing is that they are scared for 2024. How many times has Amit Shah come, why hasn't he come since 2014.



Saharsa's daughter won gold in International Dance Championship, defeating participants from 6 countries




Bloody game of new fresh bride! Husband got murdered after meeting lover brother-in-law, brother-in-law's body was also found




After marriage, the lover reached the in-laws house of lover, chased her away from the house, then called her husband, found the dead body the next morning.




This game of children is strange, in the process of collecting pieces, they beat you and make you turn your back, what have you played!




Sarkari Naukri: Become a scientist in the Ministry of Earth Sciences without any exam! Just have to do this work, salary is more than 2 lakhs




Top University in Bihar: Not a single university and college of Bihar is included in the top 100, IIT Patna is the best




Why are red ant eggs so famous in Assam? This special dish is made on Bohag Bihu, know the method




CRPF jawan called boyfriend to Patna, took him to hotel room, then cut private part, marriage to be held on June 23




Good News: Darbhanga residents will enjoy planetarium from June 10, four shows will run in 2D and 3D




'How can the CM who is rejected become the PM', Chirag Paswan's big attack on Nitish Kumar




People were tired of digging but did not see the end, this Shivling is from earth to underworld, know where this temple is
,
Tags: CM Nitish Kumar, Loksabha Election 2024, Loksabha Elections, Opposition Parties, Opposition unity, RJD leader Tejashwi Yadav
FIRST PUBLISHED : June 08, 2023, 18:07 IST