India News
The central government called an all-party meeting on G20 today, PM Modi will also be present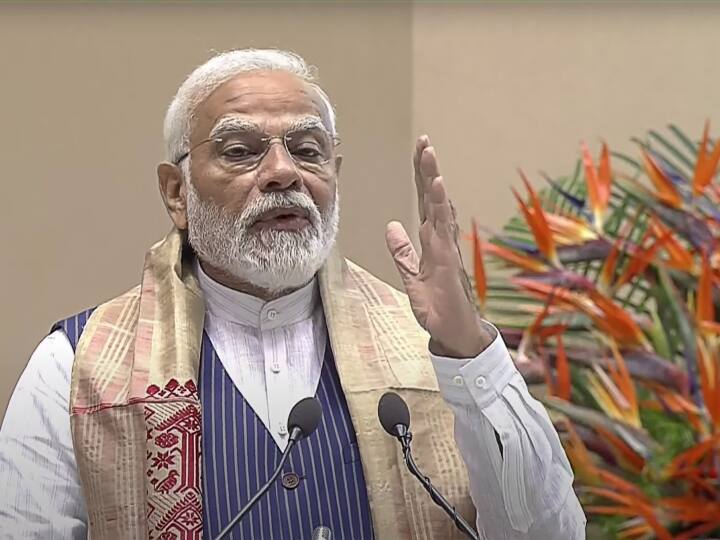 India G20 Summit 2023: The central government has called an all-party meeting on Monday (December 5) to finalize suggestions, discussions and strategy related to the upcoming G-20 summit. This meeting has been called by Parliamentary Affairs Minister Prahlad Joshi. 40 political parties have been invited to participate in it. Prime Minister Narendra Modi will also attend the meeting. This meeting will be held at Rashtrapati Bhavan, in which External Affairs Minister S Jaishankar will also be present.
India has officially got the chairmanship of G-20, the organization of the world's largest economies, on 1 December. Under this, more than 200 meetings will be organized in India. In an attempt to drum up domestic political support for the importance of the G20 for the country, Prime Minister Narendra Modi will on Monday meet heads of all major political parties and tell them about the importance of this unique opportunity for India.
PM Modi will share the plan
The prime minister is expected to give an overview of the year's activities at the all-party meeting that his government has planned ahead of a major G20 leaders' summit in New Delhi next September. If sources are to be believed, in this meeting, the government can also discuss suggestions for the G20 summit, discuss and finalize strategies. In the all-party meeting to be held at the cultural center of Rashtrapati Bhavan from 5 pm to 6.30 pm on Monday, the leaders will be briefed about India's G20 chairmanship and its importance for the country.
News Reels
What did India G20 Sherpa say?
Earlier on Sunday, India's G20 Sherpa Amitabh Kant said in the first panel discussion that there is a big challenge before all of us. The world is in the midst of turmoil. We are going through a major geopolitical crisis, which is being witnessed by all of us in Europe. We see global supply chains collapsing, we see 70 countries in the world suffering from global debt, we see the huge crisis of climate action and climate finance, and on top of that we see the challenges of literacy, health, environment. are.
He said that a large section of the population is going below the poverty line. Apart from this, there is the challenge of inflation and slowdown of global growth, in this hour of crisis, India is holding the presidency of G20.
Read this also:-
Uniform Civil Code: Political issue or real need? What does the constitution say, know every aspect