India News
The Congress government had tied the hands of the armed forces in action against terrorism: PM Modi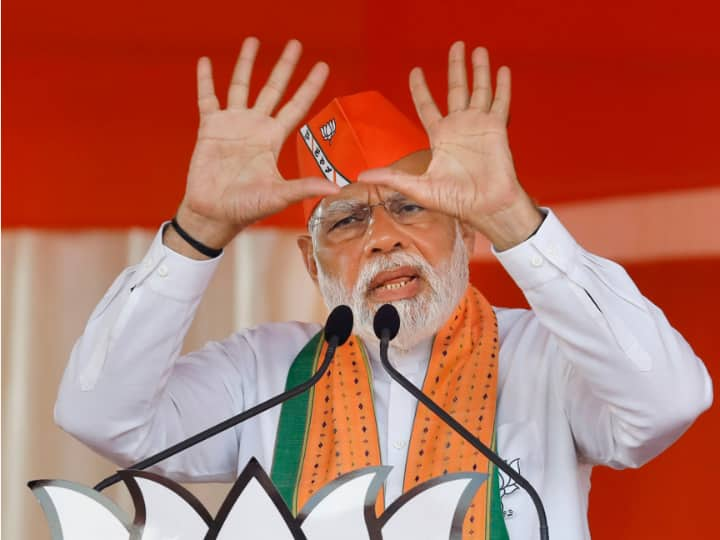 Gujarat Assembly Elections 2022: Prime Minister Narendra Modi addressed a rally in Jamnagar during the campaign for the Gujarat Assembly elections. In this rally, he attacked the Congress. He said that anarchy, terrorism, nepotism and vote bank politics were widespread during the Congress rule. Congress leaders used to remain silent against those people who were involved in spreading anarchy and terrorism. People used to feel insecure.
Addressing a rally in Jamnagar town of Gujarat's Saurashtra region, the Prime Minister appealed to the people not to allow "urban Naxalites" to enter the state. Addressing the rally, he said that there was insecurity, unrest, terrorism, vote bank politics, transactional politics in the country during the Congress rule. Due to this, gradually the whole country got ruined.
'Atmosphere of insecurity in the country'
The news of bomb blasts used to come every day and there was an atmosphere of insecurity because Congress had tied the hands of the army for vote bank politics. The work of the army was made difficult. If we want to fight terrorism, the soldiers were told to answer with their hands on their eyes, but we ended that vote bank politics.
News Reels
Reminded me of 2G scam
In this rally, PM Modi accused the Congress regime and said that during the reign of UPA coalition 2, internet became expensive for the people due to 2G scam. So at the same time, India has become the second largest manufacturer of mobile phones today and crores of phones made in India are exported to other countries every year. Even today people in the country use mobile phones at low cost.
He said what happened in the field of mobile phones during the Congress rule? 2G scam happened. Internet has become expensive because of that scam. If Congress was in power today, your mobile phone would have cost Rs 4,000-5,000 instead of Rs 300-400. Today you can also talk on the phone for free.
Also read: ABP C-Voter Opinion Poll: How many seats can BJP, Congress and AAP get in Gujarat? Revealed in the final opinion poll