India News
The groom was seen working on the laptop during the wedding, gave the caption – WFH, then came the funny comments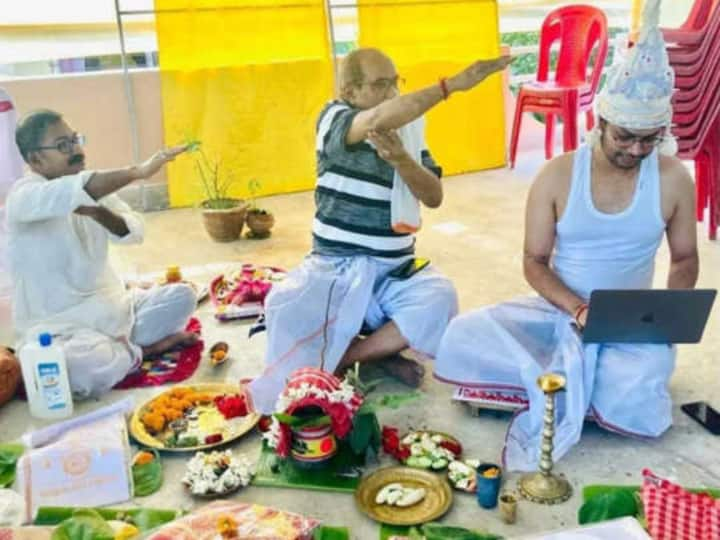 Groom Working On Laptop: Ever since the Corona epidemic has knocked, since then work from home has become a part of the lives of working people. Then just think that if the groom is working on the wedding day, then how much work pressure will be on him. By the way, the wedding day is a very important part of every person's life. Every effort is made to make it perfect.
Then when such a picture comes to the fore in which the groom is working on the laptop in the mandap itself and this photo becomes viral on social media. On one hand, where people are laughing and making fun of this photo, on the other hand there are some who are cursing this work from home culture. Actually, this picture was shared by an Instagram page named IG Calcutta (IG_Calcutta) on 25 November.
Various comments came on the picture
As soon as this picture was posted, this photo became viral on social media. This photo has got more than 10 thousand likes and hundreds of comments so far. The caption was given while sharing the photo – When work from home takes you to a different level. In this picture, the groom is sitting working on the laptop and two more people are sitting near him.
News Reels


social media reaction
Although it is not clear that what office work he was doing or he just sat with the laptop for show off, but this photo has set the social media on fire. Some people are laughing after seeing this photo, while some people are saying that even on the wedding day, this person is not able to enjoy his marriage.
One user wrote that I do not think it is funny. Any organization will ask any person to work on their wedding day. This person needs a life and also needs to learn how to balance work life, if this is actually true. God bless the woman he is marrying.
read this also: Video: Many bulls attacked one after the other, due to good luck the person survived