India News
The result of Gujarat is not coming down the throat, Congress leader Udit Raj tweeted, trolled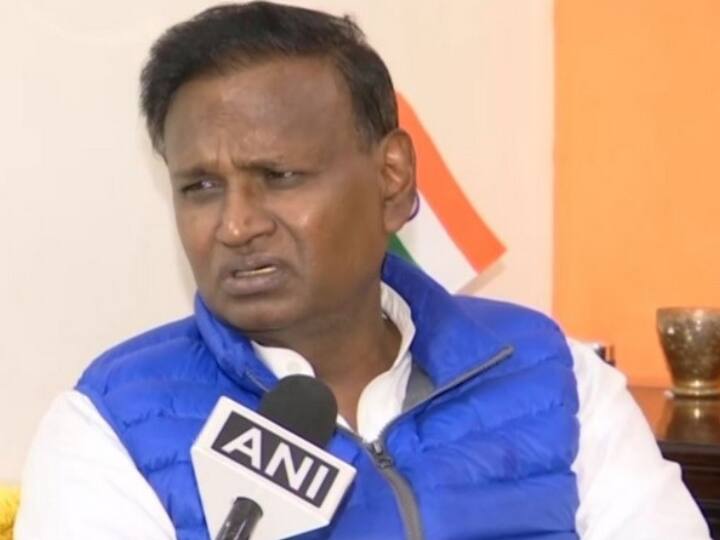 Congress Udit Raj Troll: BJP has started the process of forming a new government in Gujarat. The swearing-in ceremony will be held on 12 December. This time the party created history by winning 156 seats. Whereas the Congress party could win only 17 seats this time. Congress is now going to review the reasons for the defeat.
Meanwhile, Congress leader Udit Raj expressed the possibility of disturbances in the Gujarat elections on social media. He made a tweet in which he wrote, "Gujarat's election result is not coming down the throat. Something has definitely happened." Congress leaders are now being trolled on this tweet.
People trolled Udit Raj
Commenting on Udit Raj's tweet, a user advised him to drink hot water. He wrote, "Drink two sips of hot water, it will go away." At the same time, another user said, "Search on YouTube, the treatment is available."
News Reels
Drink 2 sips of hot water. will land

— Sudhanshu Gaur (@SudhanshuGaur24) December 9, 2022
search on youtube cure is available 🤣🤣 pic.twitter.com/a9e9Crxknm

— Ritesh Kashyap (@meriteshkashyap) December 9, 2022
clear the throat, the garbage is stuck

— Harsh Chaturvedi BJP (@harshcha) December 9, 2022
Himachal's result is not going down my throat.

— ट्विटेटिर December 8, 2022
So far, more than 19 thousand people have liked this tweet of the Congress leader, while more than 6 thousand people have commented on it. Please tell that Udit Raj often shares his views on social media. Although many times they also have to face trolling.
Preparations for oath taking started in BJP camp
On the other hand, preparations for the swearing-in have started in the BJP camp. On December 12, CM Bhupendra Patel can take oath as Chief Minister for the second consecutive time. It is being speculated that PM Narendra Modi, Union Home Minister Amit Shah and CMs of BJP-ruled states may also attend Patel's swearing-in ceremony. According to sources, on the same day Bhupendra Patel will take oath as CM, 20 cabinet ministers can also take oath on the same day and will take charge in their respective offices from the very next day.
read this also-Mallikarjun Kharge: In 1948, rioters had set Mallikarjun Kharge's house on fire, many family members including mother were burnt alive