India News
The security of the new Parliament House will be many times better, with advanced technology, strict arrangements will be made in many layers.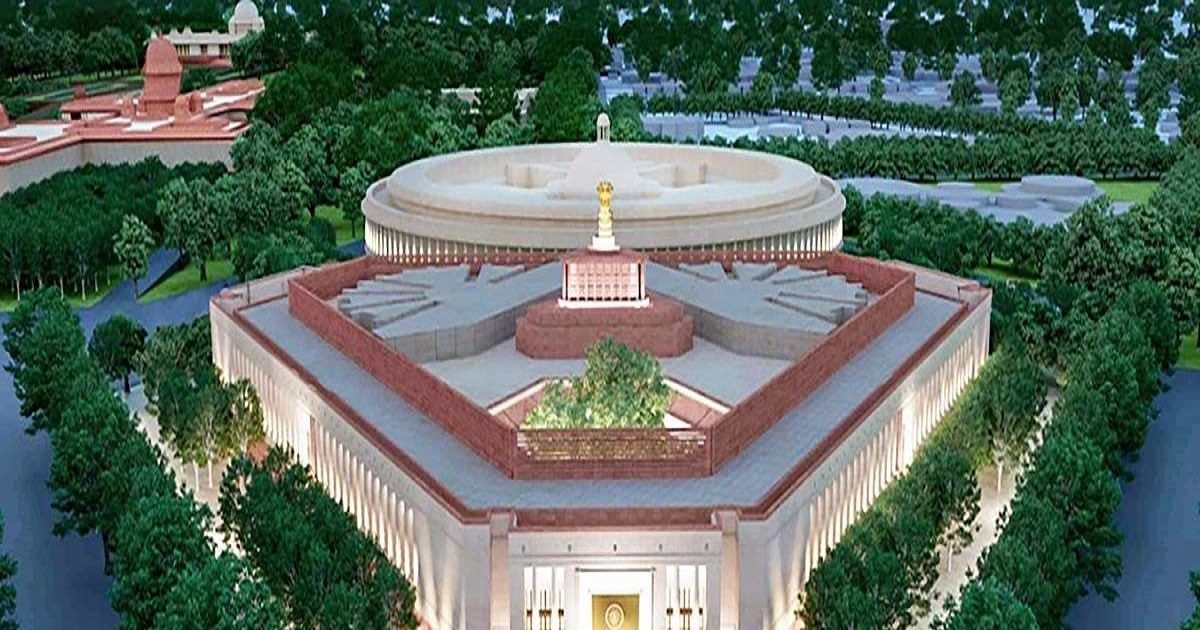 New Parliament Security: The new parliament building is completely ready. The new Parliament has been designed by HCP Design, Planning and Management of Ahmedabad under the supervision of Architect Bimal Patel. It has been built and prepared by Tata Projects Limited in record time. Prime Minister Narendra Modi will inaugurate the grand building of the new parliament spread over 64,500 square meters on Sunday i.e. 28 May 2023. At the same time, the current Parliament is spread over about 24,281 square meters. Delhi Police is busy making tight security arrangements for the inauguration ceremony of the new Parliament. Meanwhile, do you know what are the security arrangements in the new Parliament?
There was a major terrorist attack on the existing Parliament House on 13 December 2001, in which 9 security personnel were killed. One of them was also from Delhi Police. Since then the security arrangements of the Parliament were continuously tightened. In view of all this, special care has been taken for the security arrangement in the new building of the Parliament. For security in the new building, many arrangements have been made including advanced technology, security force equipped with modern weapons, fire extinguishing system. The security of the new parliament will be many times better than that of the existing building. In other words, there will be many such security arrangements in the new building, which are not there in the existing Parliament.
read this also – Scepter is also mentioned in Mahabharata, what metal Sengol is made of, which 3 things are its symbol
Use of modern technology in security arrangements
Thermal imaging system has been installed in the new building of Parliament. With this, any kind of intrusion in the Parliament House complex can be easily detected. Apart from this, advanced CCTV cameras equipped with face recognition system have been installed to monitor the Parliament House complex. These CCTV cameras will rotate 360 ​​degrees and keep watch. This will make it very difficult for a suspicious person to enter the premises. Modern weapons and equipment will be provided to the security forces deployed for the protection of Parliament and every person present inside the building.
The new Parliament House will have CCTV cameras and thermal imaging systems equipped with face recognition technology to track intrusion.
Multiple layers of security with barriers, fences and checkpoints
Several levels of security arrangements are being made in the Parliament House complex to stop any suspicious person and to thwart any untoward incident. In these, security forces equipped with modern weapons and equipment will be deployed at barriers, fences and checkpoints. In the security arrangement of the new building, special care has been taken that if there is a terrorist attack, bomb blast or any other attack on the Parliament, then there should be no harm to any MP, employee or other people.
Also read – Explainer: Why is there an increased risk of Sudden Cardiac Arrest in Indians before the age of 50?
Adequate arrangements have been made to prevent fire
Complete and concrete arrangements have been made to avoid damage due to fire in the new Parliament. In fact, fire fighting arrangements were made later in the existing Parliament House. That's why there was a lot of damage to the building of the Parliament House. This time, a powerful fire alarm system has been installed in the new Parliament to deal with any such untoward incident. At the same time, arrangements for fire fighting system have also been made. Along with all the security arrangements, security protocols have also been made for the new Parliament. In this everything from access control to visitor management will be taken care of. Overall, the new Parliament House is like an armored bunker, on which any attack will be ineffective.
Read this also – Why does our body start getting tired after noon, what to do to remain active throughout the day?
Strong arrangements will be made for cyber security
Special emphasis is being laid on cyber security in the new Parliament House. For this, two separate security operating centers will be established. One of these will be for Internet-integrated networks and the other will be for airgapped networks (separated from the intranet and the rest of the network). The purpose of a security operations center is to protect against cyber threats. SOC's analysts will monitor its network round the clock and investigate any potential security incidents.
Fire alarm system and fire fighting system have been arranged in the new Parliament to deal with any untoward incident.
Why was there a need for a new Parliament House complex?
Actually, the old structure of the Parliament is about 100 years old. The present Parliament was made according to the needs and technology of that time. Now there has been a considerable increase in parliamentary activities, workforce and the number of people coming. In such a situation, the need for a new Parliament House was being felt. The old Parliament House is not able to meet the current requirements in terms of space, facilities and technology. Not only this, the basic facilities were also getting dilapidated. The existing building faces several challenges including outdated communication system, security system. Water supply and sewer lines, air conditioning, fire fighting system, CCTV and audio-visual systems were added to the existing building later. This has had a bad effect on the building.
,
Tags: New Parliament Building, PM narendra modi, security cover, Security Forces
FIRST PUBLISHED : May 26, 2023, 17:12 IST