India News
The unseasonal rains of March increased the cold in summer, but now big trouble is coming in April, Dr. said, do this work quickly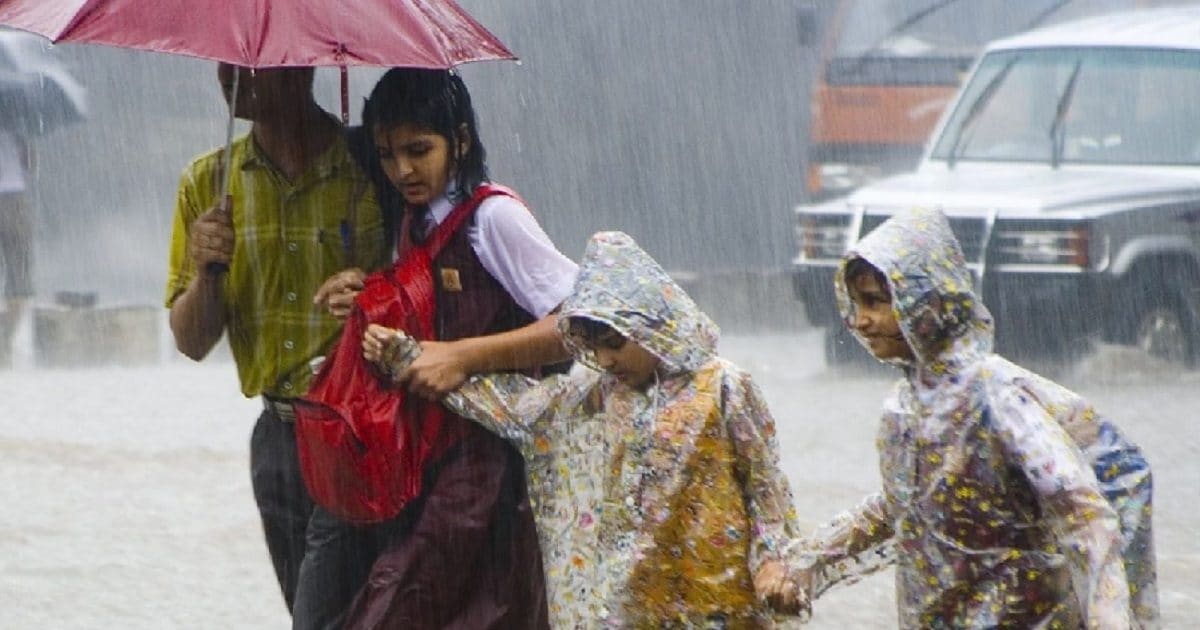 Rain and Disease: It has been raining unseasonally in many parts of the country for the last few days. Monsoon is still several months away, but in the month of March itself, rains have knocked in Uttar Pradesh, Punjab and Haryana including Delhi. Due to this rain, the mercury which had risen after Holi in March has also suddenly come down and people are feeling cold. People are expressing happiness over this respite from the heat, but keep in mind that after this rain, big trouble may have to be faced. Some diseases can spread rapidly in the month of April.
Former Additional MHO of MCD Delhi, Dr. Satpal in a conversation with News18hindi says that since March 20, it is raining in different states of the country including Delhi-NCR. Hail has also fallen at many places. It used to rain almost every year after Holi, but this time it is more and it is happening late. People are liking this rain right now but in the month of April it can create big trouble. Not only in Delhi-NCR, but in all the areas where it is raining, a large number of mosquitoes are going to be produced.
Dr. Satpal says that after this rain there is a possibility that from April 1, a large army of mosquitoes will be around us. It takes about 10 days for mosquitoes to become mosquitoes from larvae. More the accumulation of water, more will be the mosquito breeding. If we see according to this rain, then in the beginning of April itself, people are going to suffer from mosquitoes. After this, mosquito-borne diseases will increase rapidly.
from your city (Delhi-NCR)




PM will lay the foundation stone of the country's first urban ropeway today, being built in this city




In MCD school, 5th class student was brutalized, middle-aged peon made her a victim of lust, police engaged in search of 3 suspected accused




Delhi NCR Weather: Weather changed again in Delhi NCR, mercury dropped after light rain, AQI level also improved




In the matter of number plate, the drama of Hindi love will empty the money tank, know and be alert




Daily Corona cases above thousand alarm bells? Will the XBB variant create havoc, bring in a new wave? Learn from the former director of AIIMS




World TB Day: TB has come out in the test, don't be sad, be happy! Dr. Urvashi of AIIMS said, these will be 3 big benefits




OMG! This whole family of MP is suffering from a dangerous disease, the body is constantly drying up, there is no treatment in the country!




Power Corporation made a special plan for those who put Katia in the night, will be caught like this




Chandni Chowk is going for shopping in Navratri, know this important thing, many hours can be wasted even before reaching the market




Brutality in Delhi, peon took 5th class student from MCD school, gang-raped along with 4 people, DCW issued notice




Who will challenge PM Narendra Modi in 2024? Who will replace Rahul Gandhi in these names including Nitish, Kejriwal and Mamta?
Dr. Satpal says that it is difficult to say whether this mosquito will be of malaria or dengue-chikungunya. Rain water remains very clean, if it is collected in clean places, it can increase the production of dengue mosquitoes, whereas malaria mosquitoes will thrive in contaminated water. However, either of the two, the graph of diseases will increase.
Do this work fast for rescue
Dr. says that mosquitoes will definitely be born. You have to keep in mind that how to stop the entry of mosquitoes in the houses. Keep the forged doors of your house fixed. Or close those places from where mosquitoes can come.
, From now on, do not allow water to accumulate in the roof, balcony, clogged drains around your house. Wherever water is collected, clean that place and remove the water.
, Now whenever you go out of the house, do not wear half sleeve clothes. Wear it only by holding the whole sleeve.
, Children also go to school, play outside, they can be bitten by mosquitoes, so dress them in full clothes. Even if children are sent to school, they should wear pants and full sleeve shirts.
, In view of the rains, MCD or wherever there are municipal corporations and municipalities, they should also start preparing to deal with mosquitoes. Have to clean up. Make arrangements for whether there are medicines or not. Where spray is required, prepare spray and fogging machines. Keep making people aware as well.
First read breaking news in Hindi News18 Hindi| Read today's latest news, live news updates, most reliable Hindi news website News18 Hindi.
Tags: Dengue, heavy rain, heavy rain alert, malaria, mosquitoes, rain in delhi, rains
FIRST PUBLISHED : March 24, 2023, 20:00 IST