India News
The Vial-India's Vaccine Story: 'Today I am satisfied…', PM Modi spoke openly for the first time on the war against Kovid-19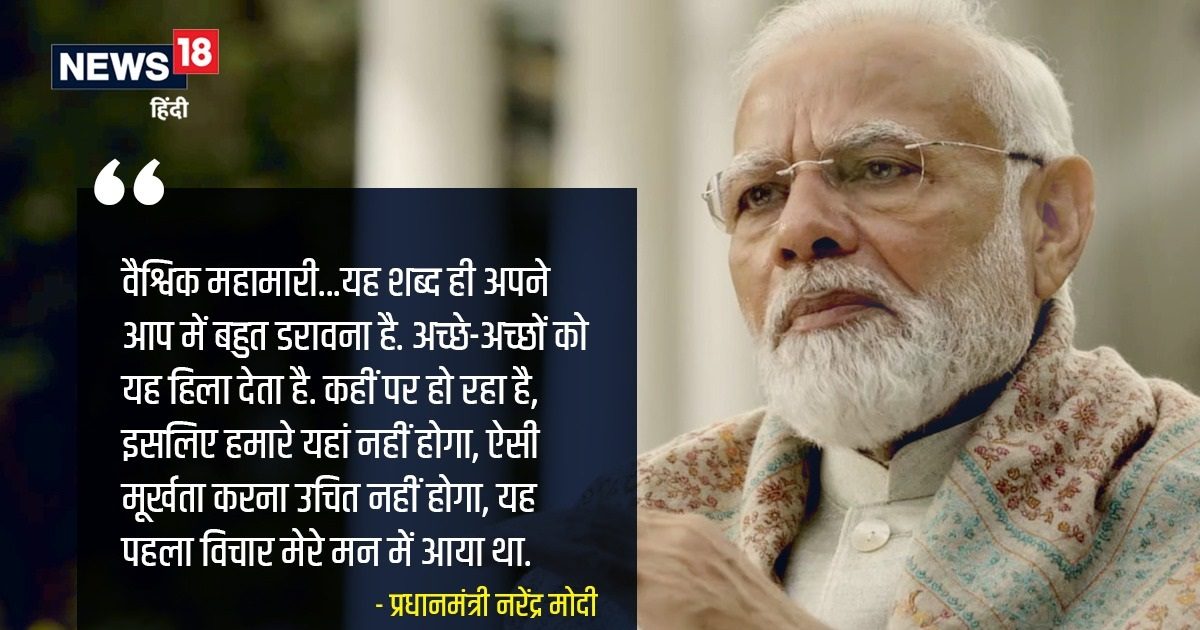 When the Covid-19 pandemic hit the world, many predicted that a country as large and diverse as India would not be able to cope with the virus, let alone conquer it. Because Corona had brought more developed and prosperous nations to their knees than India. But defying all apprehensions and conjectures, one man started paving the way for his country to not only fight the Covid-19 pandemic but also emerge victorious.
That person is Narendra Modi, the Prime Minister of India. Sharing his experience of fighting an invisible enemy in History TV18's documentary 'The Vaile-India's Vaccine Story', Prime Minister Narendra Modi said that unless people were made aware against this unknown enemy, brought together Had not gone and the responsibility of protecting himself and his family from the virus had not been put on his shoulders, we would not have seen such a successful result in this fight today.
Prime Minister Narendra Modi said, "The health infrastructure available with us could have been useful only for a normal situation. When the whole country is battling with the pandemic, then these facilities would have fallen short. At such a time, to meet the resources that are required for health care, I said that whatever budget has to be set aside. But we have to build the infrastructure."
Referring to the two options available with India in the dire situation of the pandemic, Prime Minister Modi said, "Now we had two options, should we wait for any country in the world to make a vaccine? Or we should also do a complete analysis of our genomic conditions and develop a vaccine keeping our countrymen in mind. We formed a task force of scientists and decided that we will make our own vaccine. Will invest whatever capital is needed for that.
Prime Minister Modi further said, "Today I am satisfied that we could vaccinate such a large population of the country within the time limit. We used technology. Created a belief that yes only and only public interest is there. And when the public felt that it was in my interest, then our effort became a mass movement. I am also very satisfied that the doctors of my country, the hospitals of my country, the scientists of my country have shown that there was not a single negative news regarding the vaccine, due to which the faith of my country would be shaken. ."
First read breaking news in Hindi News18 Hindi| Read today's latest news, live news updates, most reliable Hindi news website News18 Hindi.
Tags: Corona Virus Pandemic, covid 19, Narendra modi
FIRST PUBLISHED : March 24, 2023, 20:49 IST