India News
This serious disease occurring under the guise of corona-flu, maximum number of patients in Delhi, revealed in ICMR survey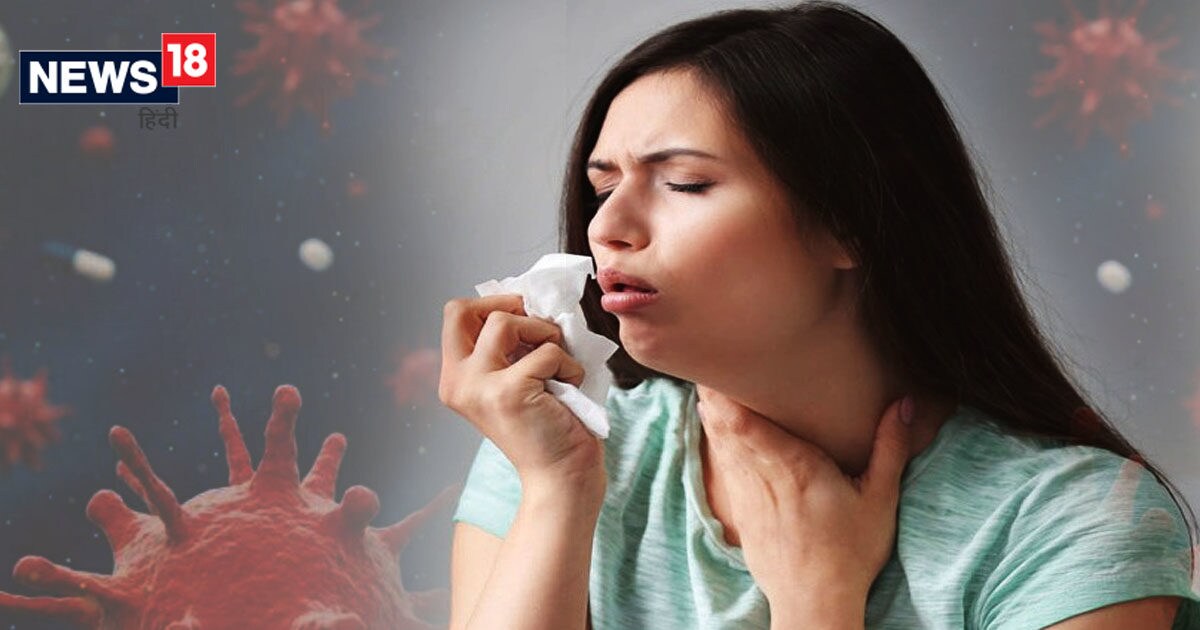 Coronavirus-Flu-TB: Corona cases have started increasing once again, although along with this, influenza virus and viral infections have also spread rapidly for some time. Due to the spread due to the virus, the symptoms of all these respiratory diseases are also almost the same. However, whether it is flu or corona, under the guise of these diseases, a serious disease is also infecting people. This disease is TB of the lungs i.e. tuberculosis of the lungs. It was recently published ICMR's National TB Prevalence Survey India 2019-21 Happened in
of Delhi All India Institute of Medical Sciences Professor Dr. Urvashi B. Singh, in-charge of the Tuberculosis Division (TB Division) in the Department of Microbiology of the All India Institute of Medical Sciences, says that the biggest thing in the ICMR survey has come out that people who had symptoms of TB Those patients ignored these symptoms. Due to which the infection of TB increased and turned into a disease. Lung TB disease has increased under the guise of corona and flu. This has happened due to almost similar symptoms of all these diseases.
These are the main symptoms
Dr. Urvashi Singh says that it has been seen in the symptoms of influenza flu including corona virus that cough remains present in patients for several weeks even after the corona or flu is cured. There is also fatigue. While looking at the symptoms of pulmonary TB, there is cough for more than two weeks. In such a situation, people keep ignoring cough thinking it as a problem caused by Covid or flu. While in this condition, the disease progresses due to TB infection. There is also a mild fever in TB, which looks like fatigue or heat, which people consider as a side effect of corona or flu. That's why people need to pay a lot of attention that whenever the cough with mucus is more than two weeks, then without delay, get the TB test done. There is no harm in getting the test done, but there is definitely an advantage that better treatment is possible if the disease is detected before time.
from your city (Delhi-NCR)




People are shocked by Gujarat High Court's decision on PM Modi's degree: Kejriwal




There may be a change in the training program of Uttarakhand BJP MLAs, after meeting the PM, the Speaker indicated




Covid-19: Delhi CM Arvind Kejriwal said on the increasing cases of Corona, said- We are keeping an eye on the situation but…




BJP Spokesperson Sudhanshu Trivedi lashed out at Kejriwal's degree statement. Delhi News | PM Modi




PM Narendra Modi reached Bhopal: Vande Bharat train will be flagged off after the Combined Commanders' Conference




Kanjhawala case: Anjali's murder trial will go against 4 out of seven accused, know the big things of Delhi Police's charge sheet




Big decision of Punjab government, 15 thousand rupees will come in the account of farmers, increased compensation per acre of land, read




Center should form an authority by taking Bihar government and Nepal together, Minister Sanjay Jha said on the horrors of flood




Tragic accident in Delhi! Family slept by lighting mosquito repellent incense sticks, 6 people found dead in the morning




Delhi Rains: Rain wreaks havoc in Delhi
Most patients found in Delhi
The National TB Prevalence Survey India 2019-2021 has revealed that in the last 15 years, pulmonary TB has come out to 316 per lakh people. The maximum number of patients of pulmonary TB has been found in Delhi. Here there are 534 pulmonary TB patients per lakh people, whereas in Kerala, the lowest is found in 115 people per lakh people. The problem of TB has been found to be the most in the elderly, men, malnourished class, smokers, alcohol drinkers and people with diabetes.
First read breaking news in Hindi News18 Hindi| Read today's latest news, live news updates, most reliable Hindi news website News18 Hindi.
Tags: Coronavirus, Covid19, flu, influenza, Lifestyle, TB, World Tuberculosis Day
FIRST PUBLISHED : April 01, 2023, 21:13 IST