India News
Those 16 seats of Gujarat where tough fight took place, margin of victory and defeat is slight, 1 seat was defeated by 170 votes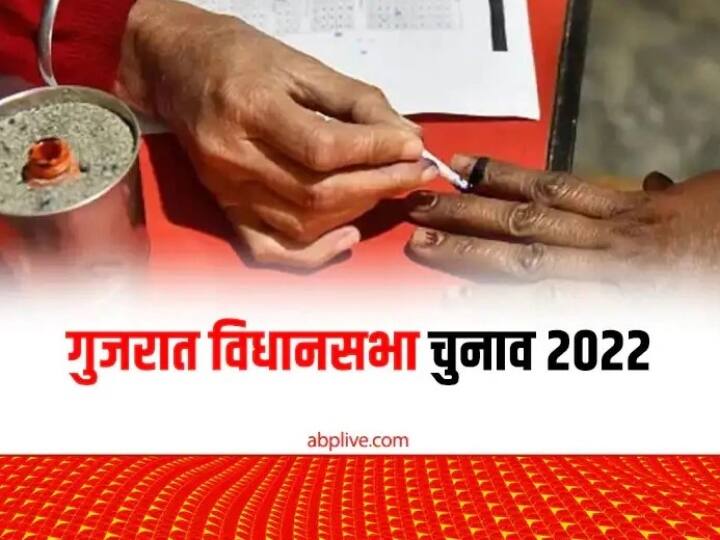 Gujarat Election 2022: In the last assembly elections in Gujarat, there were at least 16 such seats, where the victory-loss margin was less than 3,000 votes. It affected the prospects of both BJP and Congress candidates. In seven of these seats, the margin of victory and defeat was less than one thousand votes. BJP won 10 of these 16 seats, while Congress won six. On the other hand, BJP candidate Madhubhai Raut was defeated by Congress candidate Jitubhai Choudhary by a margin of 170 votes from Kaprada Assembly (Scheduled Tribe) seat in Valsad district.
In the 2017 elections, the lowest margin of victory was in Kaprada (reserved for Scheduled Tribes) seat in Valsad district, where Congress candidate Jitubhai Choudhary defeated BJP candidate Madhubhai Raut by a margin of 170 votes. . While Raut got 92,830 votes, Chaudhary got 93 thousand votes. Chaudhary had switched sides in 2020, after which he fought on a BJP ticket in the by-elections. In the elections to be held next month, BJP has made him a candidate from this seat.
In some cases, it was observed that parties like the Bahujan Samaj Party (BSP) and the large number of votes polled by independent candidates spoiled the Congress game.
BJP candidate won from Muslim majority area
News Reels
One such seat was the Muslim majority area of ​​Panchmahal district. BJP candidate C.K. Raulji defeated Praveen Singh Chauhan of Congress by a margin of 258 votes. Former Congressman Raulji has once again been given ticket from Godhra seat. NOTA (None of the above) and BSP got about 4,000 votes in this seat. Apart from this, two independent candidates got a little over 20,000 votes.
Senior BJP leader Bhupendra Singh Chudasama was successful in winning the Dholka seat in 2017 by a mere margin of 327 votes. Many believe that the nearly 11,000 votes polled by the BSP, the Nationalist Congress Party and two independent candidates played an important role in the BJP's victory on this seat.
Amit Chaudhary changed his side in 2017
Congress candidate Suresh Patel defeated BJP's youth leader Amit Chowdhary by 524 votes in Gandhinagar's Mansa seat. Chowdhary had won from the same seat in 2012 on a Congress ticket, but switched sides to join the BJP before the 2017 elections.
Saurabh Patel did not get ticket
Dang, reserved for Scheduled Tribes, was another seat from where BJP candidate Vijay Patel lost to Mangal Gavit of Congress by just 768 votes. Saurabh Patel, former Energy Minister and BJP MLA from Botad seat, was successful in winning the 2017 elections by a narrow margin of 906 votes. He got 79,623 votes, while his nearest rival D.M. Patel got 78,717 votes. The party has not given ticket to Saurabh Patel this time.
Similarly, there were many more seats, where the margin of victory and defeat was very less. Voting will be held in two phases for a total of 182 assembly seats in Gujarat. Voting will be held in the first phase on December 1, while in the second phase on December 5. The counting of votes will take place on December 8.
Also read: Rajiv Gandhi assassination convict Nalini Sriharan released from jail after 31 years, did this work first