India News
Three soldiers of Rajasthan martyred in Arunachal helicopter crash, body will reach this evening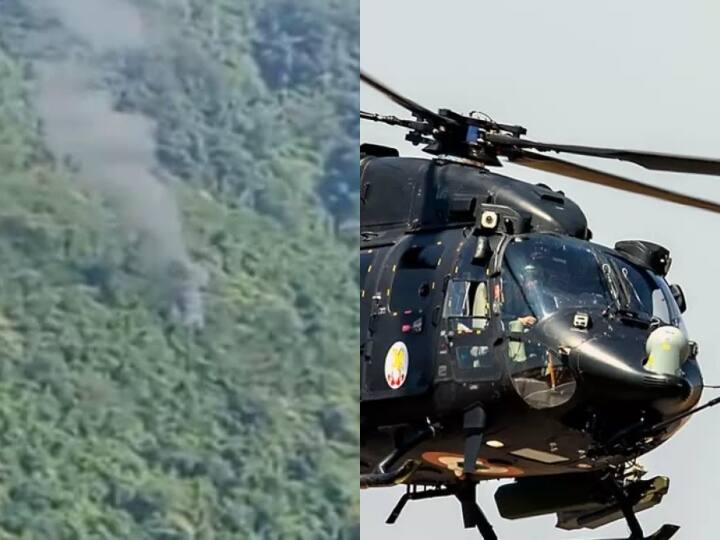 Arunachal Pradesh Helicopter Crash: The HAL Rudra helicopter of the Indian Army crashed on October 21 near Singing village of Siang, Upper District of Arunachal Pradesh. Four soldiers aboard the helicopter were martyred during the accident. Three soldiers of Rajasthan were martyred in this accident. In which the helicopter pilots Major Vikas Bhambu Suratgarh, Major Mustafa Bohra Udaipur and Naik Rohitashv were residents of Jhunjhunu district. Now the mortal remains of the three martyrs are being brought to Rajasthan.
The body of Major Vikas Bhambu will reach Suratgarh at 4.45 pm on Sunday evening. The mortal remains of Naik Rohitashv Kumar will reach Jhunjhunu at 5 pm and Major Mustafa Bohra's body will reach Udaipur at 7.30 pm. Rajasthan Chief Minister Ashok Gehlot has paid tribute to the martyrdom of the three soldiers by tweeting. CM Gehlot said, "May God give strength to the bereaved family in this hour of crisis. The government is with them in this hour of grief. I salute the bravery of the soldiers."
Do not connect the accident site by road
Five people were on board the helicopter that crashed in Arunachal Pradesh. In which two pilots and three other people were on board. The accident happened about 25 km from Tuting headquarters. The accident site is not connected by road, making it difficult for the rescue team to carry out search and rescue operations.
What did the Indian Army say?
According to the Indian Army, an ALH-WSI helicopter of the Army Aviation Corps crashed on October 21 at 10.43 am in Miging, Arunachal Pradesh. Miging is a very remote area in the Upper Siang district of Arunachal Pradesh, which is located to the south of Tuting. This helicopter took off for a routine sortie from Lekabali Military Station in Assam.
latest video
Also read: CM Eknath Shinde in action after coming to power in Maharashtra, ban on these big decisions of Thackeray government