India News
TMC leader Saket Gokhale got bail, was arrested again on Thursday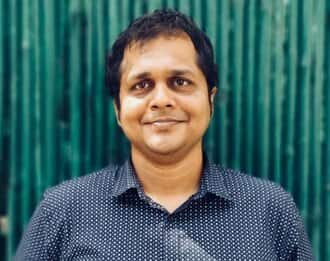 Saket Gokhale Gets Bail: National spokesperson of Trinamool Congress Saket Gokhale got bail from Ahmedabad court on Friday (December 9). Saket Gokhale was arrested again on Thursday (December 8) after getting bail. On his arrest, TMC's Rajya Sabha member Derek O'Brien expressed displeasure and said that even after getting bail, Saket Gokhale is being harassed by the Gujarat Police.
On Friday, Additional Chief Judicial Magistrate D.K. Chandrani granted bail to Gokhale on a surety of Rs 15,000. In fact, TMC's national spokesperson Saket Gokhale was arrested by the Gujarat Police on Tuesday in a case related to his alleged tweet about the Morbi bridge accident. On Tuesday, an Ahmedabad court sent Gokhale to police custody for two days. After the police custody was over, he was again produced in the court on Thursday.
Was arrested again after bail on Thursday
Saket Gokhale was granted bail by an Ahmedabad court on Thursday, but he was soon arrested in another case registered by the Morbi police. Assistant Commissioner of Police (Cyber ​​Crime) Jitendra Yadav had told that Chief Metropolitan Magistrate MV Chauhan granted bail to Gokhale. He told that but after that he was arrested by the police in another case registered in Morbi.
News Reels
accused of sharing fake news
Significantly, on December 1, Gokhale had shared news based on information received under the Right to Information Act, according to which Rs 30 crore was spent on Prime Minister Narendra Modi's visit to Morbi after the bridge collapse. On Tuesday morning, the Press Information Bureau had tweeted and called it fake news. After which Saket Gokhale was arrested. The prime minister visited Gujarat on November 1, a day after a colonial-era bridge over the Machhu river in Morbi town collapsed. 135 people died in the Morbi bridge accident.
read this also-
Saket Gokhale: 'Saket Gokhale arrested again hours after getting bail', claims TMC MP Derek O'Brien