India News
Today is the most important day of Hajj, a worship of Muslims, the person who reached the ground of Arafat, he became Haji.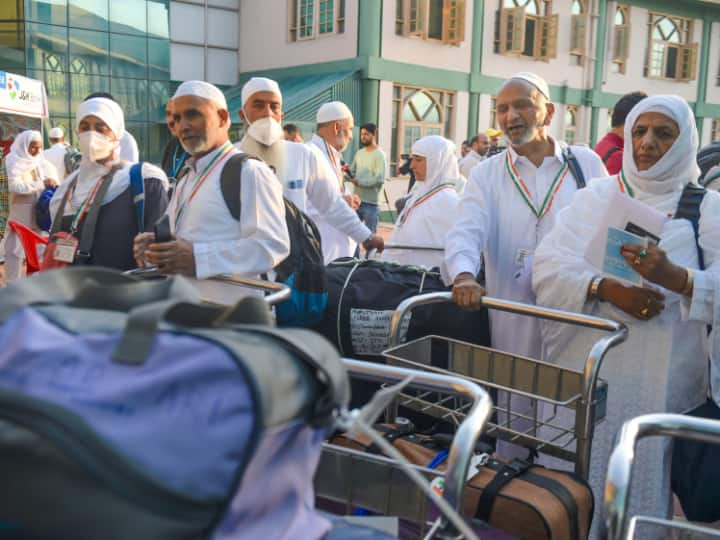 Hajj 2022: Hajj has great importance in Islam. Every Muslim who is physically and financially strong, there is an order to perform Hajj at least once in that life. 8, 9 10 is considered very important for people who have gone on Haj pilgrimage. Out of this, today's day i.e. 8th is very important. People reach Arafat today after performing tawaf (circumcision) of the Kaaba, which is eaten on the 7th. Let us know why today is important.
After reaching Arafat, he is called Haji
In fact, on this day, Haj pilgrims reach Arafat, the ground that comes before Meena Mina in Mecca, where the Zuhar and Asr (noon prayers) are recited. Prayers are read. They stay here till the prayer of Isha. Reciting prayers and prayers after reaching Arafat, the ground for Hajj, is an important part of the Arkan (process) of Hajj. After reaching here, he is called Haji. At the same time, after this Haji goes to the plains of Musdalfa, here they choose the pebbles, which go to Mina and kill the devil. Before this, after tying Ihram to the seven of Jil Hijj, tawaaf of Khane Kaaba is performed.
Eight and a half lakh people got approval
Let us inform that Saudi Arabia has decided to increase the number of pilgrims coming for Haj pilgrimage this year, under which Saudi Arabia has allowed 8 lakh fifty thousand Muslims coming from abroad to travel for the Haj pilgrimage which started from Thursday. decided to approve. With this decision of the Saudi government, there is a wave of happiness among Muslims all over the world, because it is the dream of every Muslim that they must perform Hajj once in their life. Now with this decision of the Saudi government, more and more Muslims will get a chance to perform Hajj this year.
So far so many passengers have arrived
According to the officials, so far 6 lakh fifty thousand pilgrims have reached here for Haj pilgrimage. Officials said that on Monday, ten thousand passengers were stopped from entering Mecca due to security reasons. Security officials said that they arrested 288 people who were trying to forcibly enter here to perform Haj without permission. The police arrested these people and imposed a fine on them.
read this also
Hajj 2022: Hajj has started from today! Saudi Arabia took this big step for Haj pilgrims
'Don't sacrifice cows on Eid'- AIUDF Chief Badruddin appeals to Muslims of Assam
,