India News
Train accident: Son was lying in the line of the dead, father's faith saved his life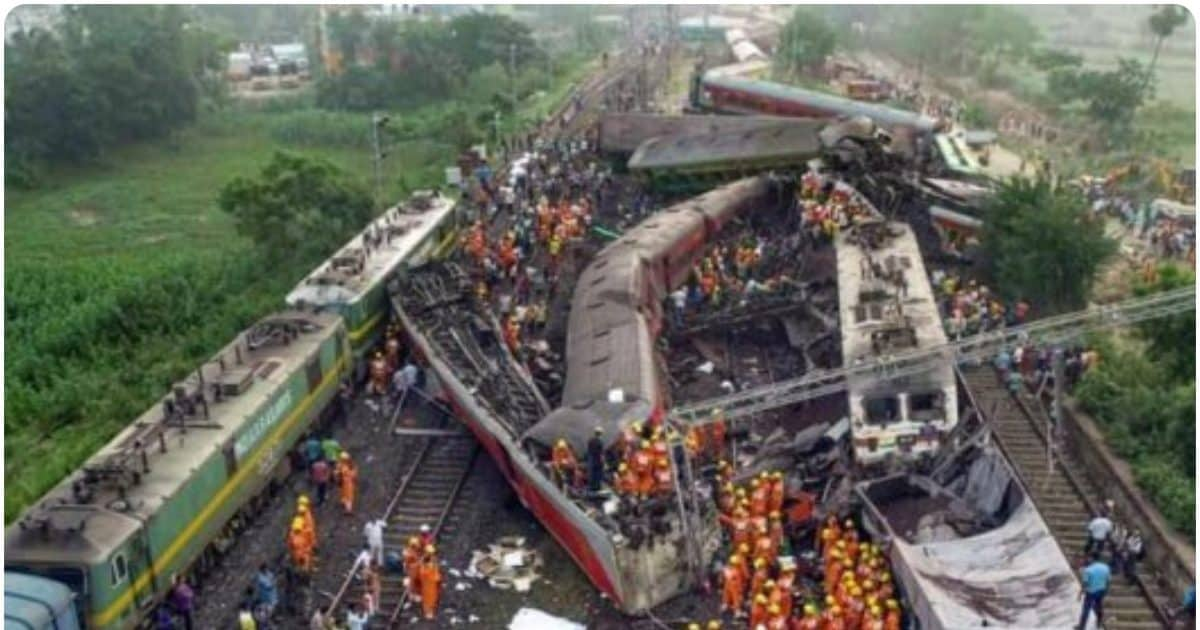 Balasore. More than 275 people have lost their lives in the train accident in Balasore, Odisha. A school in Balasore was made a temporary morgue where people were searching for the dead bodies of their relatives. Among them there was a father whose faith saved his son lying in the queue of dead bodies from the mouth of death. After coming to know about the accident, Biswajit Malik's father immediately set out in an ambulance to find his son 230 km away. He removed his son from the mortuary and admitted him to the hospital and brought him back to Kolkata for further treatment.
Biswajit Malik, 24, can thank his fate that his father Helaram Malik did not take the news of his 'death' lightly. Biswajit, who underwent surgery at the trauma care unit of SSKM Hospital, is expected to undergo another round of surgery on Monday. He is seriously injured, but his condition is stable. Hellaram runs a shop in Howrah. He had dropped his son Biswajit at Shalimar station.
Father had a talk with injured Biswajeet after the accident
After the accident, he spoke to Biswajeet, in which he was moaning in pain. Helaram then lost no time in calling up Palash Pandit, a local ambulance driver, asked his brother-in-law Deepak Das to accompany him, and left for Balasore the same night. After traveling overnight, he reached Balasore. He was asking everyone about the son. Went to the hospital too but Biswajit was not found.
Father brought alive son lying among many dead bodies
Meanwhile, someone told him that bodies of railway passengers who lost their lives in the accident have been kept at Bahanaga High School. Asked to find him there, Helaram could not accept that his son would be among the dead. Nevertheless, he left for the place where many dead bodies were lying. Meanwhile, his eyes fell on Biswajit among the dead bodies. He was badly injured and was unconscious. Immediately Biswajit was taken to the hospital in Balasore. After getting the injection, he was taken to the Cuttack Medical College. He was discharged after signing the bond from there.
Now treatment is going on in Kolkata
According to media reports, Biswajit did not regain consciousness till he reached Kolkata. He was admitted to SSKM Hospital at around 8:30 in the morning. Relatives told that Biswajeet's ankle surgery was done on Sunday. Surgery was done on the other leg on Monday. He had multiple fractures in his right hand. Forensic medicine expert Somnath Das said that the matter is of suspended animation. Due to shock, this situation can also happen that the organs are not working properly. In such a situation, the organs become weak for some time and this can be cured with the help of medicine.
,
Tags: kolkata news, Odisha Train Accident, train accident
FIRST PUBLISHED : June 05, 2023, 17:44 IST