India News
Union Minister Ashwini Choubey broke the mic on the stage itself! Angry pushed the organizer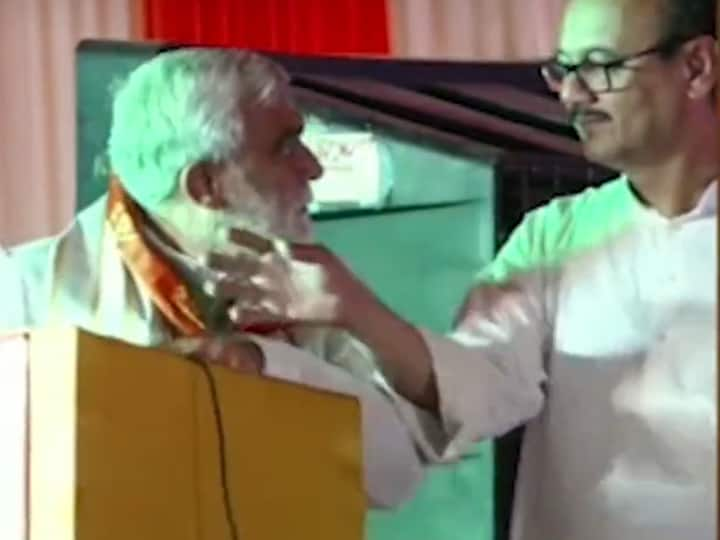 Bihar News: Union Food and Public Distribution Minister Ashwini Kumar Choubey got angry on the stage itself for not getting sound from the mike and started trying to break the mike in anger on the stage itself. The Union Minister had come to participate in the Sanatan Sanskriti Samagam program in Bihar's Buxar district on Saturday (November 12).
When he was going to address the gathering there, the sound stopped coming from his mike. He got angry just because of this and tried to break the mike kept there in anger. On being given the second mike, he pushed the organizer standing on the stage.
Video went viral on social media
This video of Union Minister Ashwini Choubey losing her cool is going viral on social media. According to the report of NDTV, Union Minister Ashwini Choubey was given two minutes to speak in the program organized by Shri Ram Karmabhoomi Nyas, but as soon as he reached the stage, his mike did not work. But taking out anger on this matter, he scolded the person present there and pushed him.
News of participation of many leaders in this program
According to the report of NDTV, the eyes of the country are fixed on the Sanatan Sanskriti Samagam being held in Ahrauli, the salvation place of Buxar-Ahilya. In this program which will run till November 15, 9 state CMs and 5 other governors, 2 state deputy CMs, besides Union Road Transport Minister Nitin Gadkari (Nitin Gadkari) will arrive on 14 November. While on November 15, UP CM Yogi Adityanath is also going to come.
News Reels